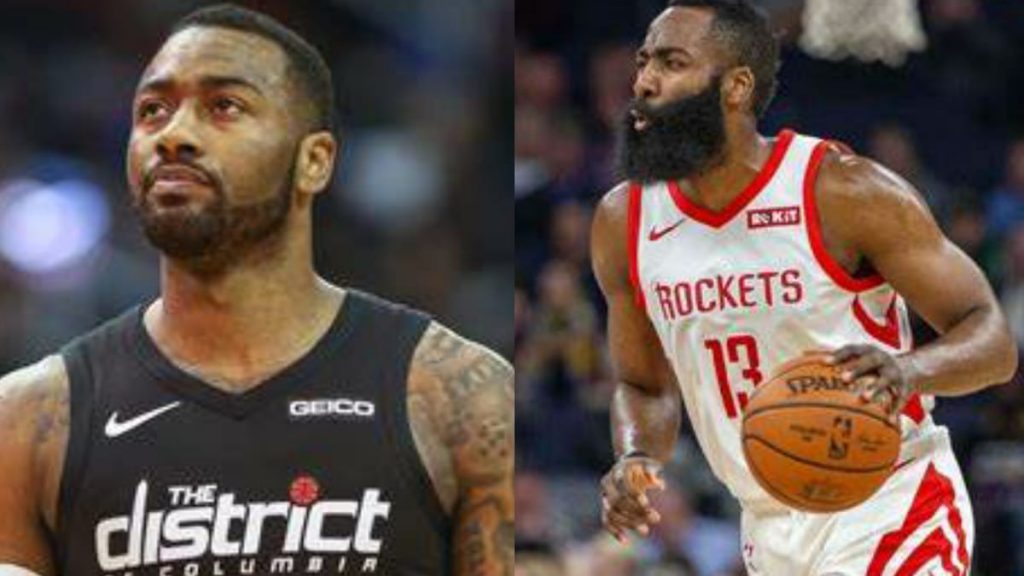 The Houston Rockets seem struggling since the very start of the league. They haven't been able to find a winning momentum. Their 2 straight losses against the defending champions has started raising serious acquisitions on the players. The second consecutive loss to the Houston Rockets against the Los Angeles Lakers was criticized. After the game allegations regarding poor performance of James Harden came to be highlighted be many analysts. On reply, Harden revealed that there was a lot wrong with the team and no other way to fix the situation. Yet The Rockets' guard, John Wall came upfront to defend his team.
John Wall disagrees with Harden. Wall spoke to the press after the game and stood tall defending his teammates against the comments of Harden. He enlighted how the new players were yet to find some momentum. They needed time getting used to the team. Wall refused to counter the comments of Harden.
John Wall stands up tall in defence for Houston Rockets
Be it on court or off court, John Wall has always supported his teammates. He has always cheered them up.
Wall expressed, "To be honest, with a team like that is a championship team. When they score or do anything, they all stand up and cheer for each other. We're one of those teams that's still trying to find chemistry, trying to find what we are. When you deal with that as an aspect, we don't even stand up when guys score. When that happens, it trickles down to hurt the team."
He added, "When we play teams like the Lakers, one of those team that are playoff contenders, we tend to struggle…. I've been on a bad team before and your kind of get away with it."
Wall clearly disagrees with Harden's perspective. A pessimist thought such that occurred to Harden could easily break the team morale. If they need to stand playoffs, they need a positive intent and Wall is such a player who can provide them that.
Also Read: "Start shaking" LeBron James and Kyle Kuzma unravel their Bio-Bubble Fear