After Francis Ngannou rattled Stipe Miocic in the second round, ultimately winning the UFC Heavyweight title, at the recently concluded UFC 260, UFC President Dana White mocked Jon Jones saying that he must move back to the light-heavyweight division (denoting Francis Ngannou's scary power). This didn't sit well with Jon, as he felt that Dana made those comments because he had asked for a bigger fight purse. And, ever since then Jon Jones has been Tweeting a truckload of tweets expressing his dismay.
More recently, today, Jon Jones went a bit overboard, as he condemned the promotion and Dana White for "treating him like sh*t". He even asked the UFC to release him, saying that he would like to take his "business elsewhere". However, no sooner did he post these tweets, than he deleted it.
'Just f*cking let me go' – Jon Jones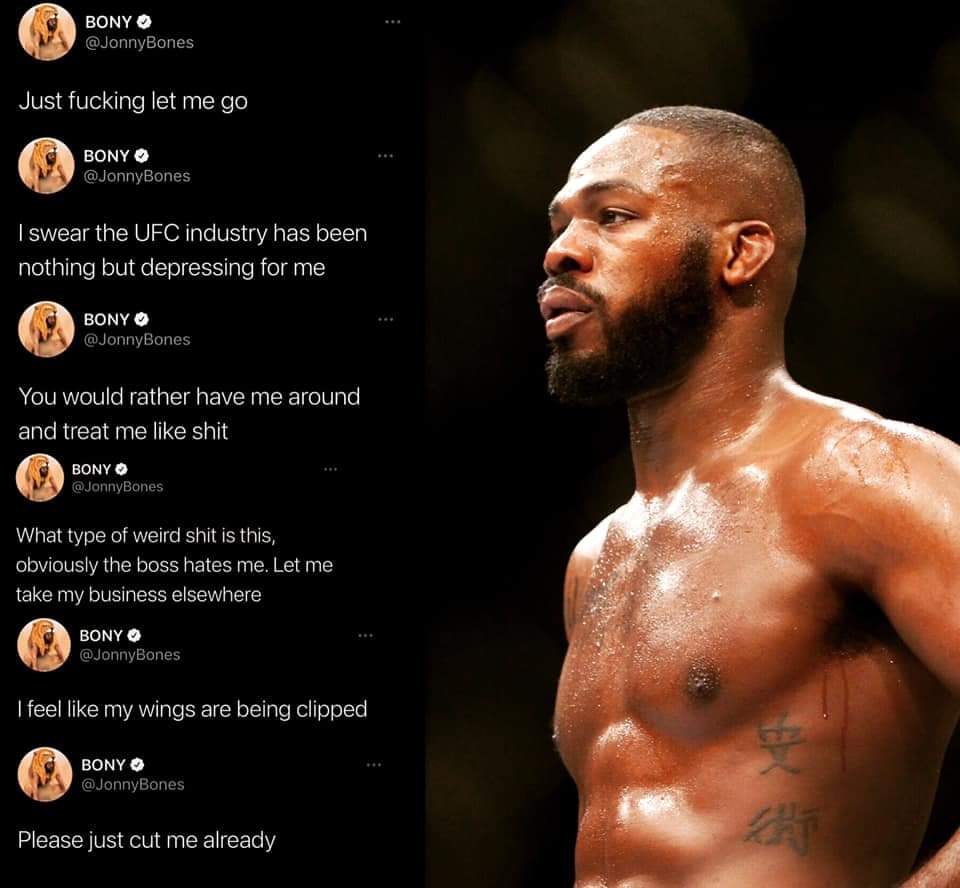 "Please just cut me already," an irate Jon tweeted.
"I feel like my wings are being clipped," he added expressing his displeasure.
Mentioning that Dana White probably hated him, he then tweeted, "What type of weird sh*t is this, obviously the boss hates me. Let me take my business elsewhere."
"You would rather have me around and treat me like sh*t."
"Just f*cking let me go."
He took a jibe at the UFC, tweeting, "I swear the UFC industry has been nothing but depressing for me."
Jon Jones has been comparing his fight purse to Conor McGregor's since he feels that he brings more to the game than the Irishman does. Conor, being the face of the UFC, has always been paid monumentally by the promotion. Almost all the fighters, even Jon Jones stand nowhere near the amount Conor pockets.
What are your thoughts on this? Is Jon Jones being serious?
Also Read : Watch : Intoxicated fan gatecrashes Dana White's UFC 260 post-fight press conference!
Also Read : "I love you and I'm sorry, I hate letting you down," Stipe Miocic speaks out after losing his belt to Francis Ngannou