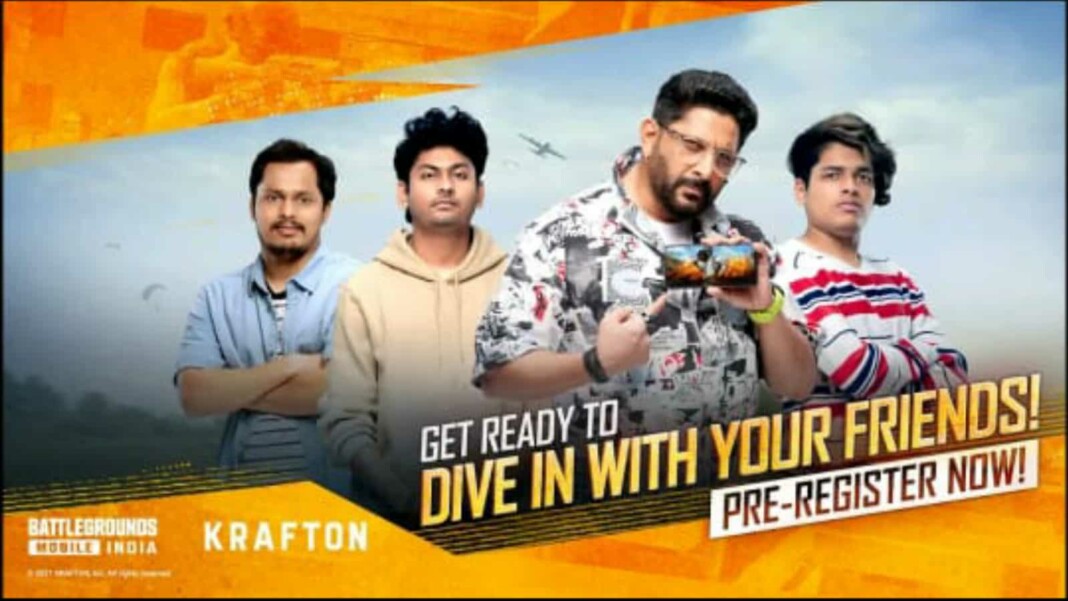 Battlegrounds Mobile India pre-registration have been started yesterday i.e., 18th May 2021, delighting the Indian PUBG Mobile enthusiasts. The pre-registrations were announced for the Google Play Store and all PUBG enthusiasts have Completed their pre-registrations for their favourite game.
BattleGrounds Mobile India (previously called PUBG Mobile India) also offers its exclusive pre-registrations rewards for players who were pre-registered for the game. The rewards include: Recon Outfit, Recon Mask, Celebration Expert Title, and 300 AG.
Battlegrounds Mobile pre-registration Trailer
The game officials have launched a trailer for Battlegrounds Mobile India Pre-Registration on their official YouTube handle. The trailer rolled out yesterday starring Indian film superstar Arshad Warsi alongside with the prominent Indian Youtubers and PUBG Mobile content creators Kronten, Jonathan and Dynamo.
The trailer has gone super trending and has amassed 8 million views within one day of its release.
In a statement with sportskeeda, the renowned content creators express themselves regarding the Battlegrounds Mobile India Pre-Registration.
Kronten, Jonathan, Dynamo enchants themselves regarding Battlegrounds Mobile India pre-registration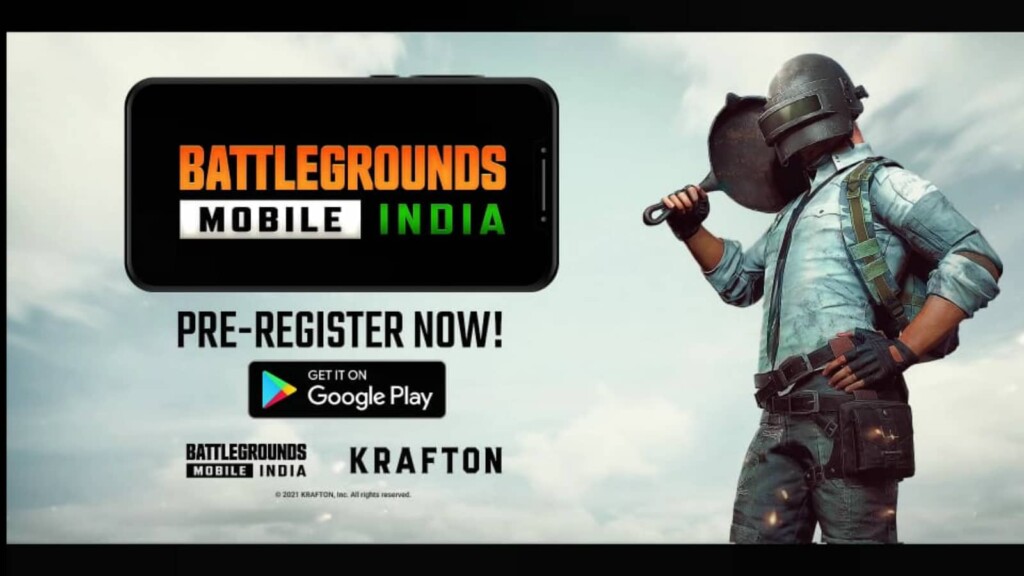 Chetan Chandgude, well-known as Kronten Gaming, shows his excitement in regard to the pre-registration and stated:
"We have been waiting for this for quite a long time, and we are too excited to get the experience of playing Battlegrounds Mobile India really soon. With the whole community looking forward to the exclusive version, our expectations are high. It is interesting that it is not only the gamers community but even people, in general, people are curious about how big this will be in the world of eSports."
"Also, this game will surely fuel the content creators community, and we will surely witness more & new influencers coming out of this game. I sincerely hope, the virtual world created by Krafton with the new elements makes gaming more adventurous and fun."
Jonathan Amaral, known for his amusing gameplay and by the name TSMentJONATHAN, is delighted for the game which would be on the eSports list for having tournaments and leagues surrounding this popular battle royale game. He expressed his words when asked about the game's ongoing pre-registration phase:
"Finally, the wait is over, and we have started the pre-registrations today, and I am sure that the number of registrations will exceed all the expectations."
"The journey from becoming a gamer to an influencer has just begun, and it will be exciting to see how new gamers will grab this opportunity. Content creators community and esports ecosystem will get the much-needed acceleration in their respective fields with this exclusive game by Krafton. We will also see many high prize pool tournaments coming after the launch of this game." 
READ MORE: How to Do Battlegrounds Mobile India Pre-registration on Play Store: Step-by-step guide
Aditya Sawant, a.k.a Dynamo Gaming has also expressed his views over the Battlegrounds Mobile India pre-registrations commencement and he stated:
"Finally, the day for the launch of the most awaited game Battlegrounds Mobile India is near. We are really excited as pre-registration for the game has started."
"New challenges, new content, new gamers, and new hope for the Indian gaming industry is awaiting. We will provide our audience with the best gaming experience with the upcoming game. We are all set for the amazing journey ahead. Waiting for budding creators to step in the world of gaming with Battlegrounds Mobile India."
However, the Developers have only rolled out pre-registrations for only Android users. Still there' is no confirmation of the launch date of this popular battle royale game. Also, there is no official confirmation of the game for iOS platform which saddened the app Store users. iOS pre-registrations for Battlegrounds Mobile India are yet to be announced.
The BGMI requirements to run the game are: a device with Android version 5.1.1 or above with a minimum of 2 GB RAM to play Battlegrounds Mobile India along with a stable internet connection.
Players can follow the official social media handles of Battlegrounds Mobile India to stay updated on each update regarding this new title. Following are the links to the official social media handles of the game.
Website: click here
Facebook: Click here
Instagram: click here
YouTube channel: Click here
Discord server: Click here
ALSO READ: 'Battlegrounds Mobile India release date is not finalized' says the developer Krafton