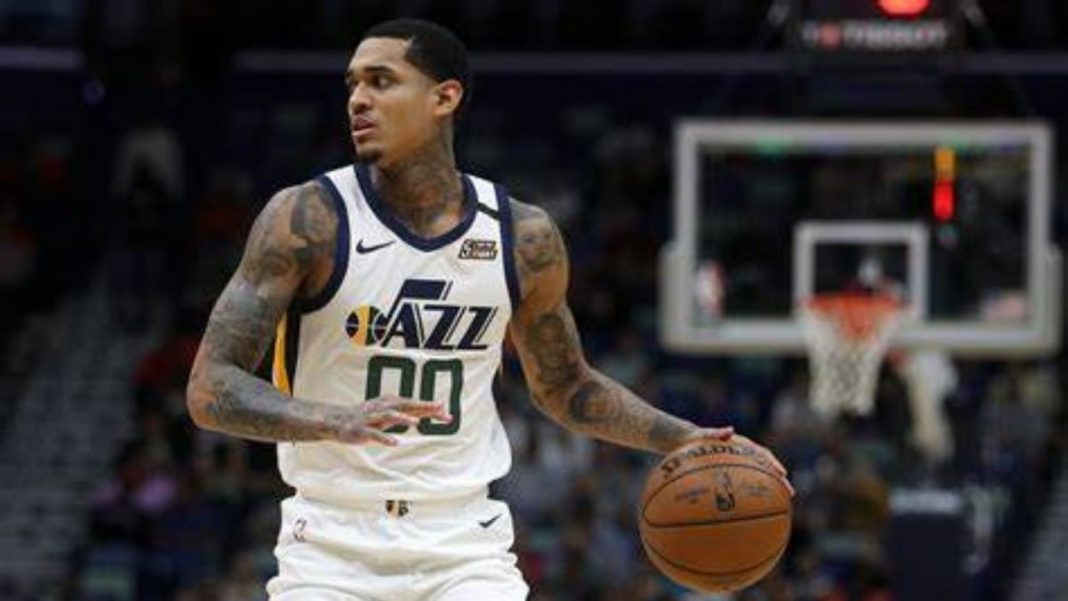 It seems like Utah Jazz has the momentum flowing to their side. As the away side wraps up another away victory, this time over the Atlanta Hawks. Jazz was led by Jordan Clarkson who came off the bench to drain five 3-pointer and a score 23 points. While the starters Bojan Bogdanovic and Donovan Mitchell added 21 and 18 points respectively. Jazz maintained their league's best record thanks to Jordan Clarkson's 23.  
Trae Young sat this game out due to a bruised right calf. Whereas De' Andre Hunter missed his third consecutive game due to injured right knee. Veteran Rajon Rondo made his second season start. But failed to score. With this loss, Hawks have lost 3 games in a row and 4 in 5 games. John Collins unsurprisingly led the Hawks with 17 points. Without Young, their leading scorer, the Hawks' offense struggled. Utah couldn't pull away from the short-handed Hawks until outscoring Atlanta 35-26 in the third period.
Jordan Clarkson stars for Utah Jazz coming off the bench against Atlanta Hawks
"In the second half I feel like we started attacking defensively," Jordan Clarkson said as per ESPN. "The biggest thing that we kind of preach … is getting the stops because that's going to fuel the offense."
The Jazz led 45-37 at halftime. The Hawks set season lows for points in any half and by shooting only 30% (15 of 50) from the field in the first half. The Hawks' shooting improved only slightly in the second half to finish at 32.7% (32 of 98).
"If you're shooting 30% for the game, it's going to be hard to win," said Hawks coach Lloyd Pierce. "It caught up to us in the second half."
After a slow start, Utah Jazz played closer to its standard as the NBA's best 3-point shooting team. The Jazz made four of six 3s in the third period and 13 of 27 for the game. Clarkson made five of seven 3s. Utah leads the NBA with its average of 16.9 3s per game. Entering the game, Utah's 355 3s through 21 games were the most in league history. 
Also Read: Kelly Oubre Jr inspires Golden State Warriors with career-high 40 against…