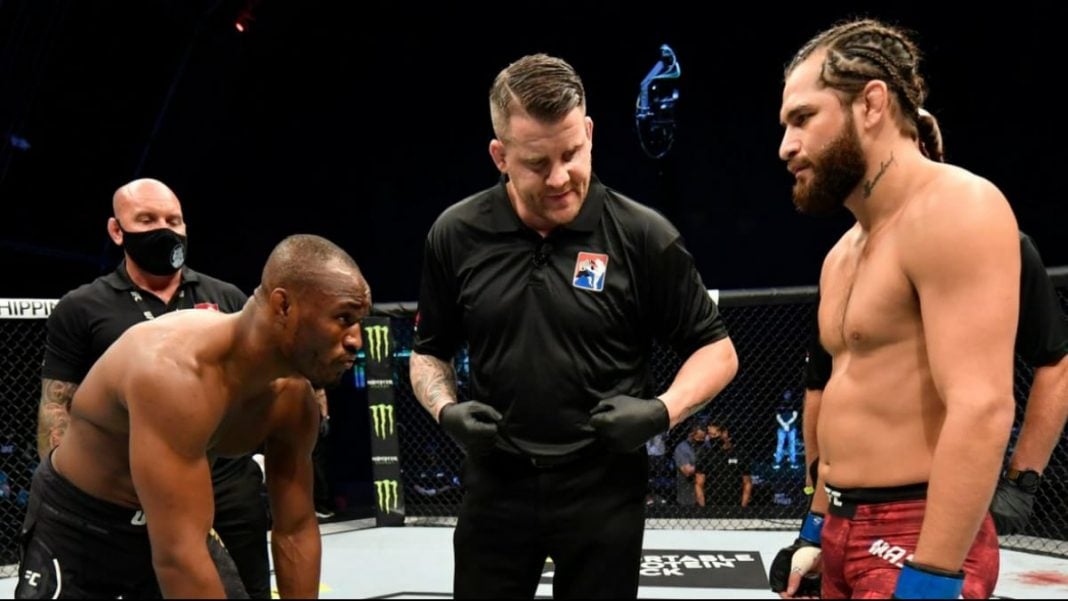 The Miami fighter, Jorge Masvidal has a huge fight coming up against the champion of the welterweight division Kamaru Usman title. Masvidal hinted in a recent interview that he would like to fight Usman again after the second match for the trilogy. Jorge Masvidal and Kamaru Usman are set to fight each other at UFC 261. This fight will take place on April 24.
Jorge previously fought the Nigerian welterweight at UFC 251 in Abu Dhabi. Masvidal did not manage to win the fight as Kamaru tasted victory via a unanimous decision in Abu Dhabi. Fair play to Jorge Masvidal, the Miami fighter agreed to fight Usman on a less than week's notice.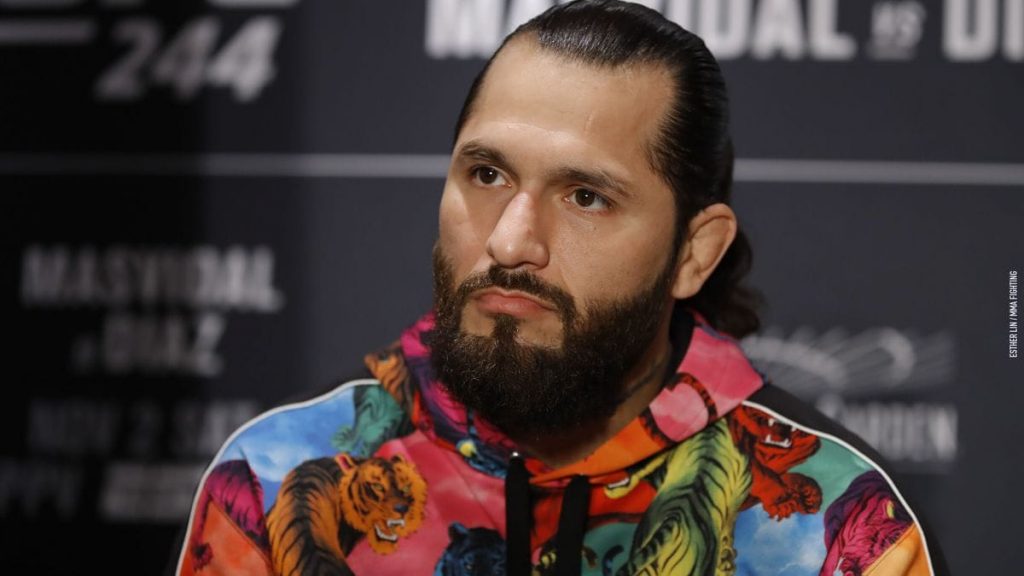 On April 24, at the sold out VyStar Veterans Memorial Arena in Jacksonville, Florida Jorge will finally be able to seek revenge with a full training camp against Kamaru. Masvidal currently holds the BMF belt that he won against Nate Diaz. 'Gamebred' wants to run it back with Usman once again after his fight at UFC 261.
He was recently seen in a Q&A virtual meet session with his fans on ESPN+. There the BMF title holder said that he would like for a trilogy fight with Kamaru Usman. "When I win the rematch we definitely will go for the trilogy," Masvidal said.
"I will not go down in history 1-1 with this individual," says Jorge Masvidal on Kamaru Usman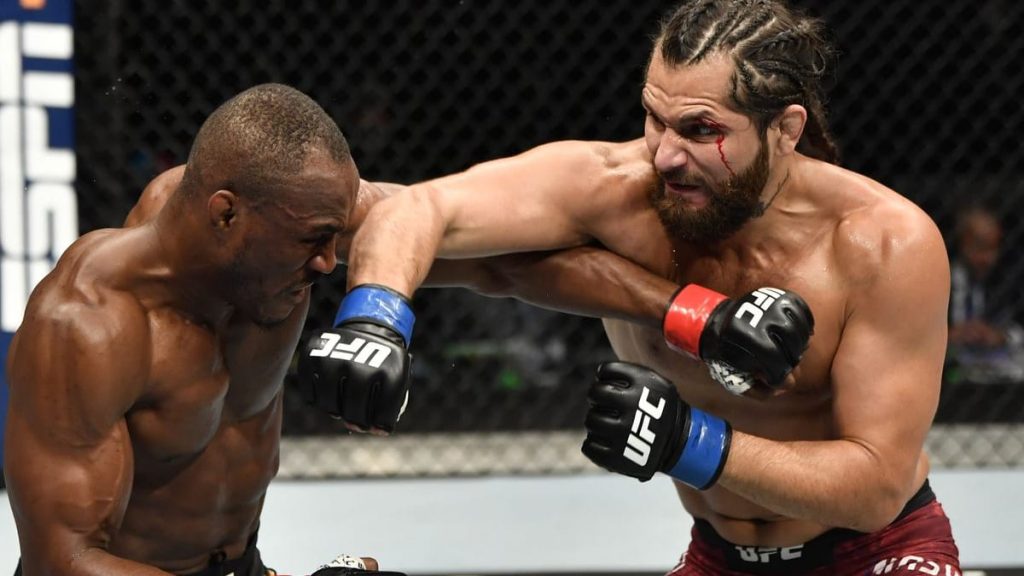 Jorge Masvidal last fight was against Kamaru Usman who he lost against. Kamaru is coming off a win against Gilbert Burns in the main event of UFC 258 in February 2021. Usman also surpassed the great Georges St-Pierre in most consecutive welterweight victories.
In the interview Jorge Masvidal said that he would want to fight the third fight against Kamaru Usman after he wins the rematch. He wants to settle this once and for all. "I will not go down in history 1-1 with this individual. It's just not going to happen," he said in the interview.
Masvidal was asked what he will do differently to get the win against the champion and he believes it is in the weight cut. "I'm not gonna cut 20 pounds of weight—mainly water—in six days [this time]," Masvidal explained. "Right now I'm eight, nine pounds before I hit the mark of 170 so it's a different cut altogether. That will be the determining factor, I think."
Also read:
"I was coughing up blood and struggling to breathe," says Alexander Volkanovski talking about his COVID-19 effects
Conor McGregor celebrates the 8th year anniversary of his debut fight: Remembering his brilliance over the time