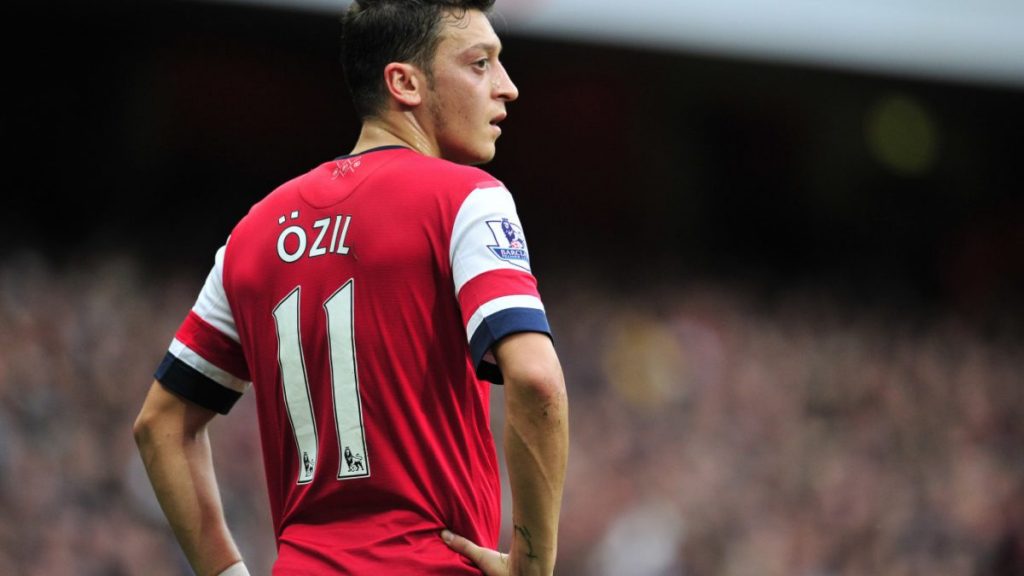 With the German playmaker's contract running out this summer and Arsenal looking to offload him at any cost because of his steep wages, Mesut Ozil is in search of a new club. Currently it is reported that Turkish side Fenerbahce and MLS side DC United are looking to battle for his signature. The German has also said that as a Turkish-German he won't say no to a move to Turkey and in the case that he is going there, will sign for Fenerbahce preferably.
A fan asked about Tottenham in Mesut Ozil's AMA and Ozil replied as expected
Mesut Ozil has not played for Arsenal the whole of this season as he hasn't been included in Mikel Arteta's squad for both the Premier League and Europa League. As a result of that he has been more active on his social media platforms and has constantly interacted with fans. He has trained with the team during their training sessions and has declared his readiness to play whenever called upon by Milel Arteta.
It looked almost certain that Mikel Arteta was going to call upon him when Arsenal was going to a terrible run in November to the initial stages of December. Then things started to become better for Arsenal after Bukayo Saka was allowed to play in the right wing after Willian came down with illness. Gabriel Martinelli returned from his injury and Emile Smith Rowe was finally played by Arteta and Arsenal were radically transformed. The passion showed by the youngsters made the seniors to pull their weight and the results on the pitch became better.
It would seem that it is unlikely for Mesut Ozil to play for Arsenal now as the players have started to lift the team with their performances. In one of his usual ask me anything (AMA) sessions a fan asked him if he would retire or play for Tottenham Hotspur if they were the last club to bid for him. The German replied that he would retire, therefore showing his loyalty to the club. Tottenham Hotspur manager Jose Mourinho was made known of this in one of his press conferences and he shot down the player in scathing fashion.
"Who told him that Tottenham would be interested in signing him?"shot back Jose Mourinho in his typical manner of no-nonsense behaviour. It may look like a standard response to others, but there is a bit of context there to it. Mesut Ozil and Jose Mourinho were player and manager in Real Madrid before their relationship soured and he left to Arsenal in 2013. This would be seen as Jose Mourinho one-upping Mesut Ozil and it is just that.
Also read: Liverpool looking to tie down Virgil van Dijk for the future with new contract extension