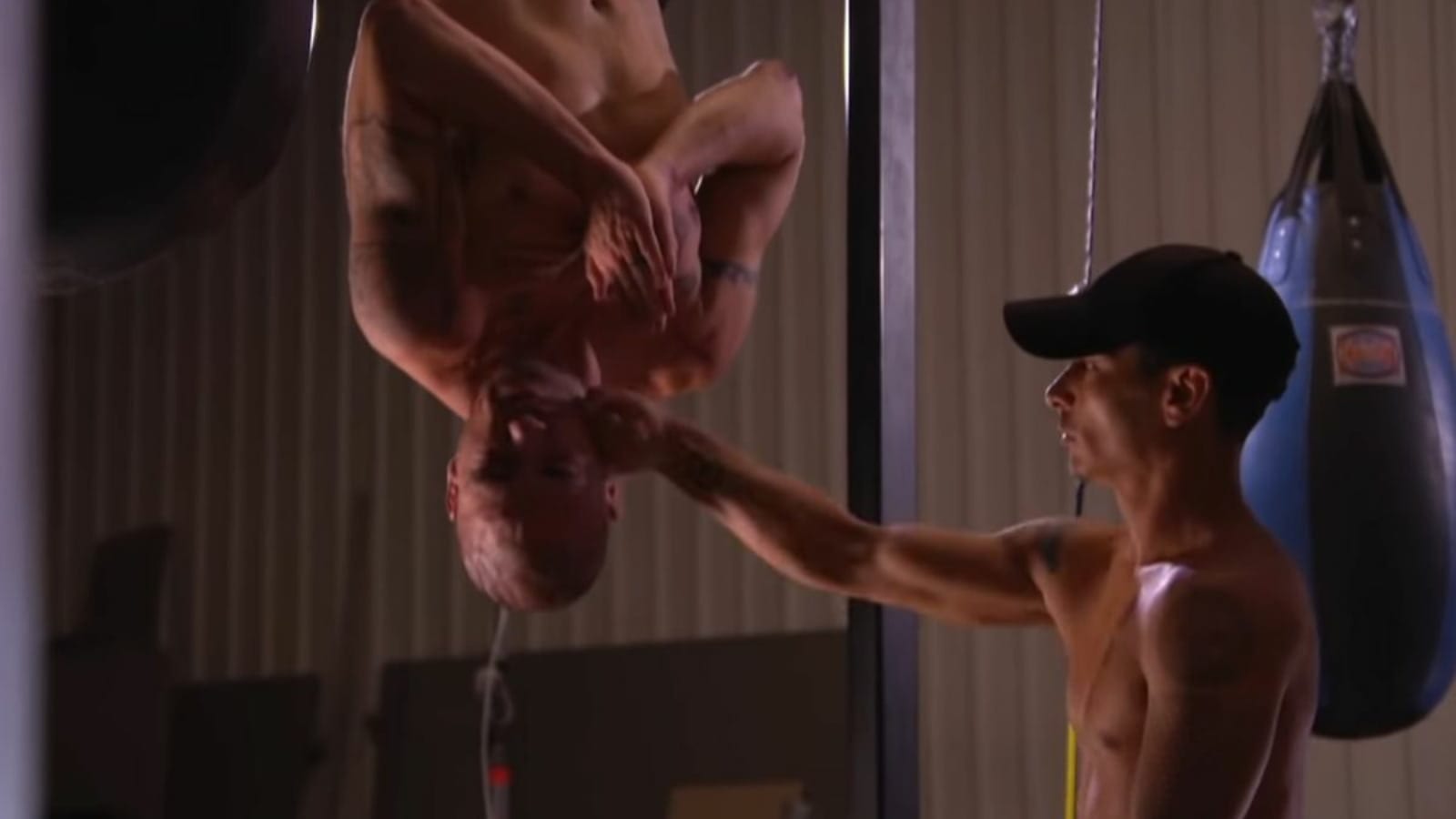 Diego Sanchez and his trainer Joshua Fabia have been one of the weirdest relationships in UFC. After the release of the UFC Veteran, a video went viral of the two training in the gym. The video absolutely shocked everybody and Fabia already seems to have an explanation for it.
Diego Sanchez was released from his roster prior to his matchup with Donald Cerrone at UFC Vegas 26. The fighter was stripped of his contract after controversies arose between his trainer, Joshua Fabia, and the company. MMA fans never really were a fan of Fabia from the beginning. Ever since his release a lot of leaked footage and news report seem to make sense for the company's decision.
Recently, a video surfaced on the internet of Joshua Fabia using the veteran Diego Sanchez as a punching bag hung upside down. The video was completely bizarre and inappropriate given that Fabia was asking for medical records of Sanchez while he throws punches and kicks to the MMA fighter's dome.
When everyone was wondering for an explanation for the body bag bizarre training. It looks like Fabia has already talked about the training in an interview with Mike Swick on May 10, 2021. Fabia told Swick that he was upset about how coaches don't take responsibility for the fighter's loss. Then he went on to rant about how he "hits" Diego in training.
Joshua Fabia reveals that he hits Diego Sanchez to prepare him for a knockout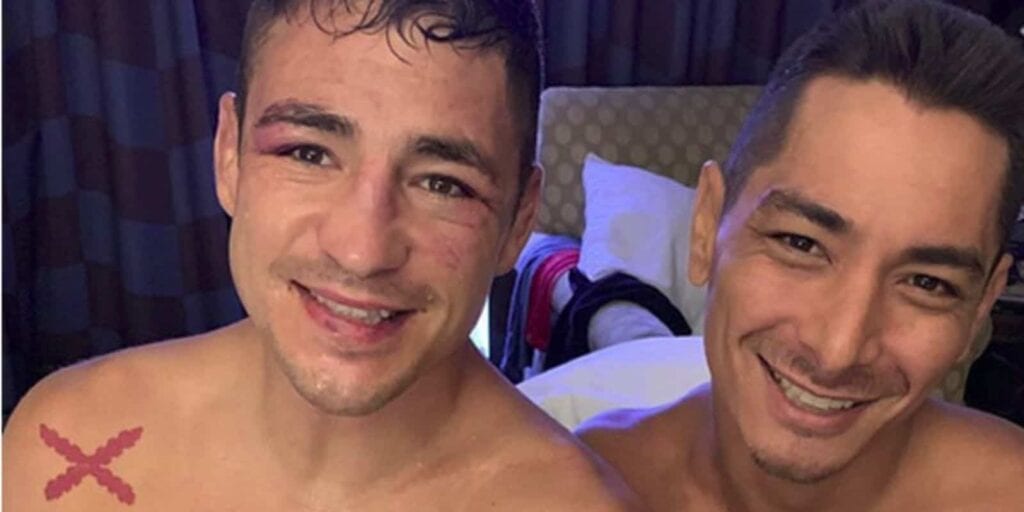 "So, I'm seeing guys get knocked out like nothing, yet I never see any of them training getting hit. So, Diego, I hit Diego 20 minutes a day. 20 minutes a day, I hit him, so his body understands impact. These fighters are thinking they're never going to get fucking hit, and when they do, it gets them emotional," said Diego Sanchez trainer. "It gets them all these other things. They start feeling like it's a failure, versus 'That's what's supposed to happen in here, crazy. Calm down.'"
"And if you actually master that skill, the fear and anxiety that's making you rush or hesitate won't be there. It really will be blended out," Fabia continued about Diego's training. Sanchez has been a puppet to Fabia's "philosophy" and it is unclear when the fighter will get to fight again professionally.
Also read: Conor McGregor asks Diego Sanchez to "ditch" Joshua Fabia following viral training video: "This is just madness"
Conor McGregor, Khabib Nurmagomedov, and Dustin Poirier chime in on Gregor Gillespie's "best fisherman" comment