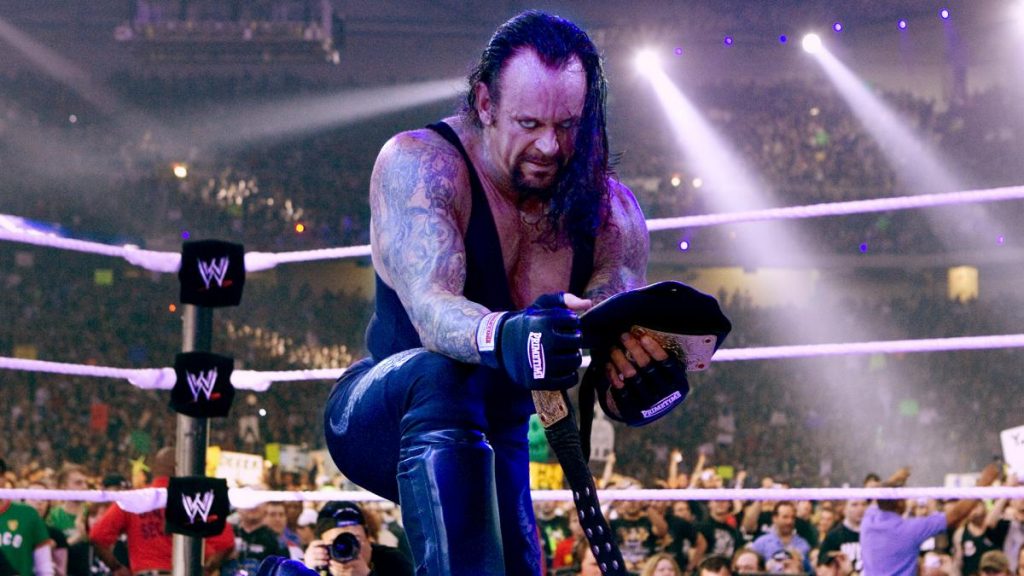 Former WWE superstar JTG recently shared a powerful experience he had, that involved The Undertaker. The incident the former Cryme Tyme wrestler was referring to, dated back to WWE's Summerslam 2009.
JTG mentioned that he and Beth Phoenix were sitting in the trainer's office and watching Summerslam, when they felt something powerful. As JTG mentioned, Taker's mythical powers are something that can be felt outside the ring too.
"I remember watching the show, and me and Beth looked at each other… It wasn't like a smell, it wasn't anything our senses could pick up… It was just like an energy. We looked at each other, like "You feel that?" And I sh*t you not, we turned around and Undertaker was getting ready to go out, and we were like, wow! We could feel his presence… That night he had like an aura with him. It wasn't nothing negative… it was just like, this guy has some serious energy."
The Undertaker attacked CM Punk at Summerslam 2009
JTG was unable to recall the reason why Taker was backstage at Summerslam 2009. But, Taker was in fact preparing to make his return at the end of the event.
The main event of Summerslam 2009, was a WWE World Heavyweight Championship match. CM Punk defeated Jeff Hardy to retain the Championship. But as the show was coming to an end, the lights in the arena went out.
In a typical Undertaker style of tradition, when the lights came back on, Taker choke slammed Punk. Taker made his intentions of going after the title clear. Taker and Punk had a really interesting feud for the Championship, following that event.
Taker announced his retirement recently, at WWE's Survivor Series 2020.
Also Read: CM Punk takes shots at WWE Hall of Famer Ric Flair