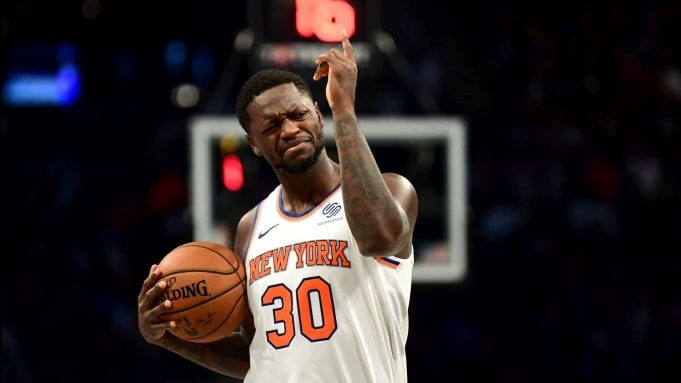 It seemed like the New York Knicks had a full-proof strategy to stop Zion Williamson form making an impact as they beat New Orleans Pelicans 116-106 on the back on Julius Randle's 32 points. Alec Burks too was impressive for the Knicks, who scored 11 out of his 21 points in the 4th quarter itself to give Knicks the late advantage.
While Brandon Ingram led the Pelicans with 28 points, Zion Williamson, who came in having scored at least 30 points in three straight games, mustered 25 points against a Knicks defense that packed the paint to stop him. But he scored just 4 points during the final 19 minutes.
Julius Randle led New York Knicks against New Orleans Pelicans 
Julius Randle's highlights included a double-pump, fall-away jumper while being fouled by James Johnson to put the Knicks up 107-97 with 5:50 left. And the way New York was playing defense, the Pelicans couldn't get within six points after that.
Randle also went 5 of 8 from deep. Reggie Bullock hit four 3s and scored 16 for New York. Taj Gibson grabbed 10 rebounds and blocked two shots. Neither team got much separation during a fast-moving, back-and-forth third quarter. New Orleans Pelicans matched its largest lead when Brandon Ingram's layup made it 87-82. But the New York Knicks responded with an 11-2 run to close the quarter, starting with Bullock's 3. 
However for the Pelicans, Guard Lonzo Ball missed his fourth straight game with a sore left hip flexor. Naji Marshall started in his place and had 14 points and 9 rebounds.
Also Read: Philadelphia 76ers, Joel Embiid top undermanned Brooklyn Nets 123-117 to grab…