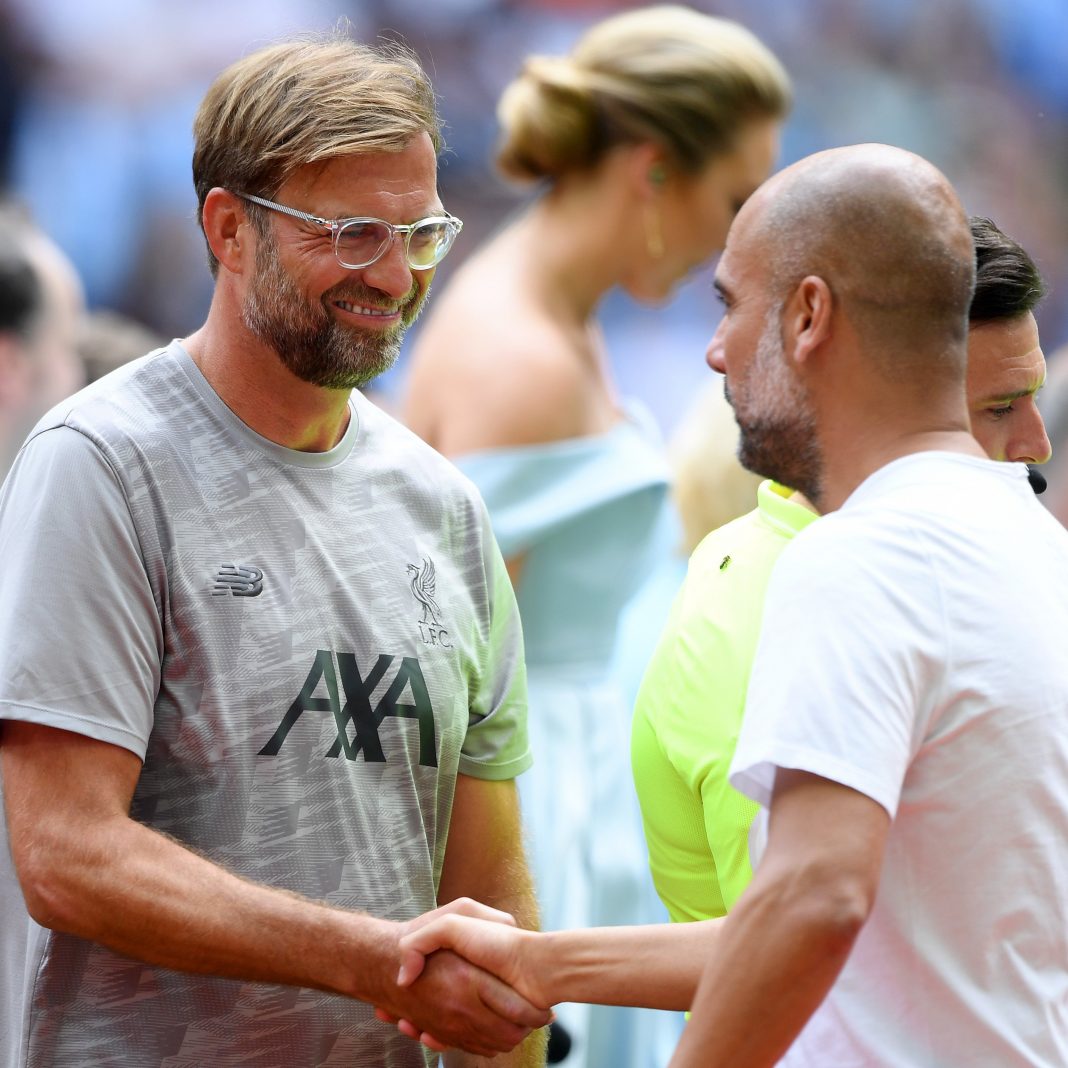 Manchester City are currently sitting pretty at the top of the Premier League table. The blues side of Manchester are in great form and are six points clear of Manchester United who are in second.
Meanwhile the defending champions Liverpool are in bit of a pickle with their recent form. The Reds have slipped down to fourth position after home defeats to the likes of Burnley and Brighton and Hove Albion.
Pep Guardiola says he'll be ready for Jurgen Klopp challenge
Pep Guardiola has hit back at Jurgen Klopp after the Liverpool boss said that Manchester City had a 'two week' break due to the Covid 19 situation at their club. This comment has clearly irked Pep Guardiola who was quick to dish out a reply.
Guardiola responded and said that it's true Manchester City had a break but it was of only a well and that as result they took a depleted squad to Stamford Bridge to face Chelsea. Manchester City's game vs Everton had to be postponed after their was a breach in the Covid 19 bio secured bubble. Only 14 players could travel to London to face Chelsea.
Jurgen Klopp is clearly under pressure and is looking to play mind games with the City boss. It's true that Klopp has a good record against Guardiola but at the moment the Spanish coach has the upper hand for sure.
A win against Liverpool will see Guardiola and his men go ten points clear of them. However they will be missing the likes of Kevin De Bruyne and Sergio Aguero.
He made a mistake, it was two months, three months, four months – that's why we're in the top-four now," Guardiola replied. "Jurgen has to see the calendar again. We had Covid, we had one week, we played with 14 players in Stamford Bridge. Maybe I'm wrong and it was two or three weeks. 
"When I see Jurgen I will ask him how long we had off. I'm surprised, I thought Jurgen was not that kind of manager, I didn't expect that comment. Maybe it was a misunderstanding. If he sees the calendar he will see it was not two weeks, it was two months."
Also Read: AFC Ajax goalkeeper suffers one year ban after failing doping test