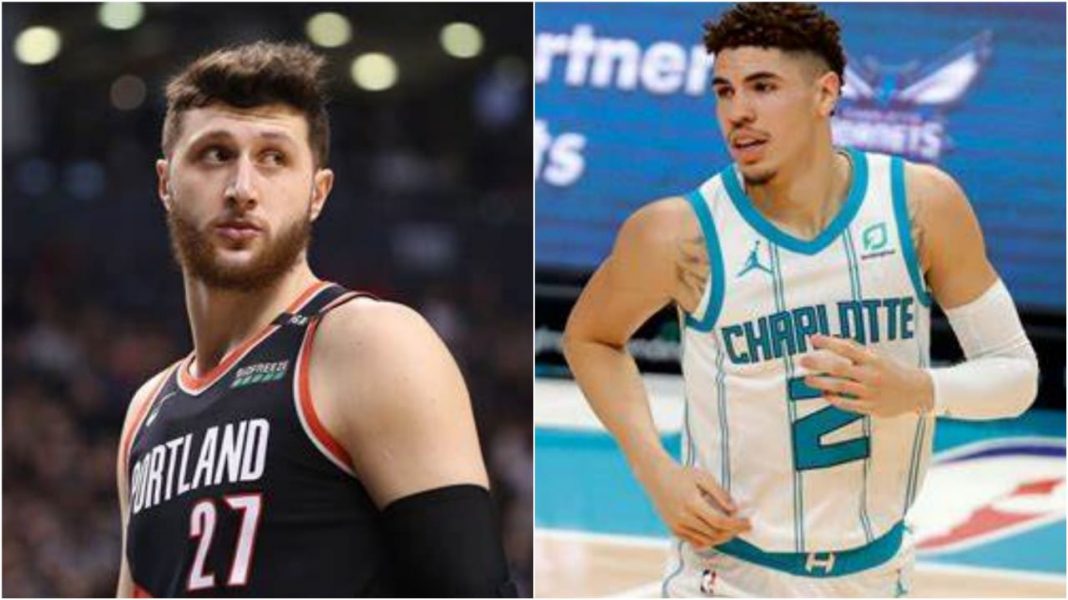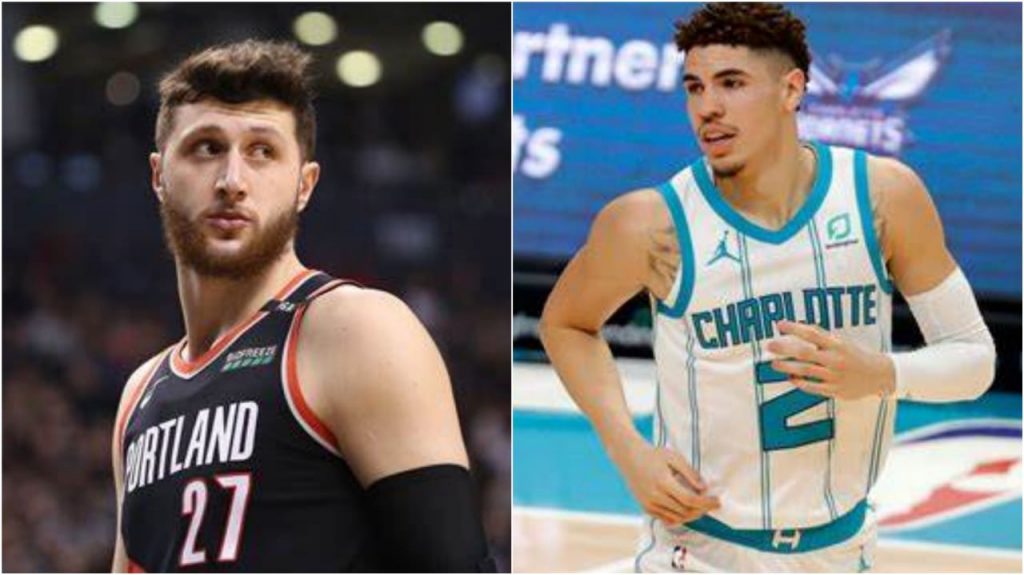 Carmelo Anthony is a great figure for the NBA. In his rookie season he had made it difficult for LeBron James with his shocking performance.  Anthony has been a real learner throughout his life. Losing a huge part of his prime because of injury was depressing for the all-star. Making his major contribution with the New York Knicks, he had turned heads. But the post injury comeback was hard phase in his life. He couldn't cope up with the game. So he accepted smaller roles getting off the bench. Coming to Portland Trail Blazers was another phase which he contributed significantly.
Carmelo Anthony is slightly getting some touch back. With his astonishing shooting form once again, he is making his presence felt. Teammate Jusuf Nurkic was really pleased and turned vocal praising the veteran all-star. Nurkic took it to twitter appreciating the value Melo added to the team and the games. Despite, Nurkic took a sly dig to LaMelo Ball while applauding the effort of Carmelo Anthony.
Jusuf Nurkic criticizes LaMelo Ball by praising Carmelo Anthony
Despite the subtle dig towards Ball, Nurkic had a real respect for Carmelo Anthony. Melo failed at his previous 2 franchises before hitting it with the Trail Blazers. He signed a one-year non-guarantee contract with the franchise. But now he is getting his progress slow and steady. Not getting it to the starter, Melo is still averaging solid numbers. With 15.4 points, 6.3 rebounds and an assists the veteran all-star is getting back to form again.
During the NBA bubble, Carmelo Anthony showed his masterclass. His glimpse shuttered the better if teams. He depicted what he is capable of doing even when nobody expects a bucket out of him. He really showcased how the man can still make the NBA dance to his amazing footwork. Will Melo get a place at the Hall of Famers list? He is one of the best of his generation if not the best.
Also Read: Kelly Oubre Jr inspires Golden State Warriors with career-high 40 against…