Juventus blew yet another chance at securing their Serie – A title as they lost to Udinese. The match ended 2-1 with Udinese being eventual winners. Udinese's Fofana scored an absolute cracker from a counter Attack in the 93rd minute.
Juve's inconsistency has proved to be their biggest weakness as the club wasn't able to maintain 1-1 draw. Juventus have been dropping points when least expected. The Bianconeri now just have a 6 point lead left over 2nd placed Atlanta. This result means that Juventus must win their next match in order to secure their title.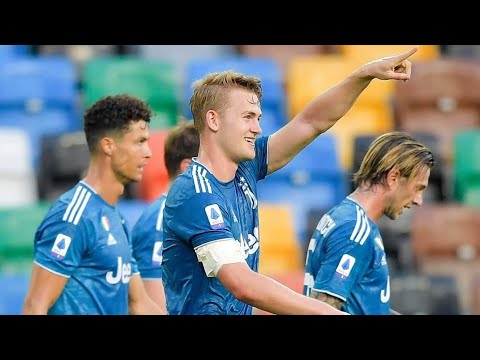 Mathias Deligt scored just before the half time to give Juventus the lead. But second half goals from Udinese players Ilija Nestorovski and Seko Fofana have put Juventus's title celebration on hold. Seko Fofana's bull like run in the dying minutes of the game sealed the win for Udinese. Adrian Rabiot put a decent performance throughout the 90 minutes. The midfielder seems to be fitting in really well at Juventus.
It is yet another disappointing performance from the Juventus. The 2-1 score has put a halt on Juventus's ninth Scudetto. Juventus host Sampordia in their next fixture.
Also Read : Top 5 players at 2019-20 La Liga