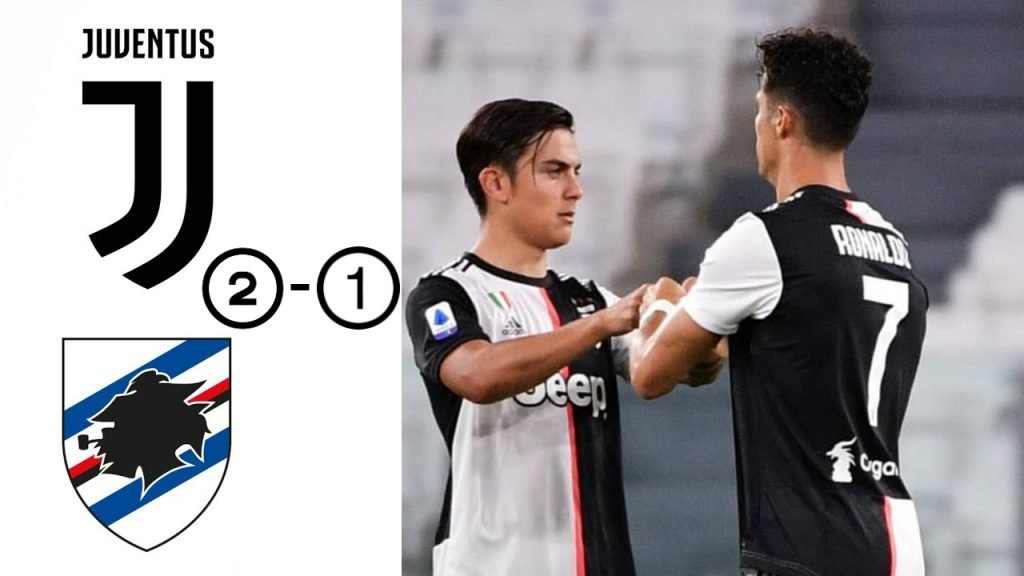 Juventus won the Serie A title for the ninth successive season, with two games left to spare. Their 2-0 win over Sampdoria sealed Juventus' 2019-20 Serie A title.
Cristiano Ronaldo boke the deadlock just before the stroke of half time with his 31st Serie A goal of the season. Miralem Pjanic's played a short free-kick to the edge of the box, with Ronaldo on hand to smash the ball past Samp's goalkeeper Emil Audero in the bottom-right corner to make it 1-0. This was his 10th goal in his his 10th Serie A game since the league resumed following the lockdown.
Fabio Quagliarella had the ideal first half opportunity to score for Sampdoria. Wojciech Szczesny swiftly latched onto the ball denying Quagliarella who had a poor left-foot attempt.
Federico Bernardeschi extended Juve's lead to 2-0 in the 67th minute. Ronaldo's effort was parried by Emil Audero falling in for Bernardeschi who stepped up to score on the rebound. The Italian attacker scored his first goal for Juventus this season with his 43rd shot after making his 27th appearance in this year's competition.
Ronaldo could have added another goal to his name when Fabio Depaoli fouled Alex Sandro in the box. But, the Portuguese' penalty attempt rippled off the post.
What's next for Juventus?
Maurizio Sarri claimed his first major Italian title in his managerial career. Juve secured the championship with two games to spare in their first season under coach Maurizio Sarri. Following their recent sluggish phase in which they earned just one win out of five matches. However, the black & whites fought back to secure their record-breaking 9th consecutive title.
Juventus will now be focusing on the Champions League. It's been 24 years since the last time they won it. They would need to overcome a 1-0 deficit against Lyon in the second-leg of their round-of-16 knockout game.
Also read: Stefano Pioli wants Zlatan Ibrahimovic to stay at San Siro