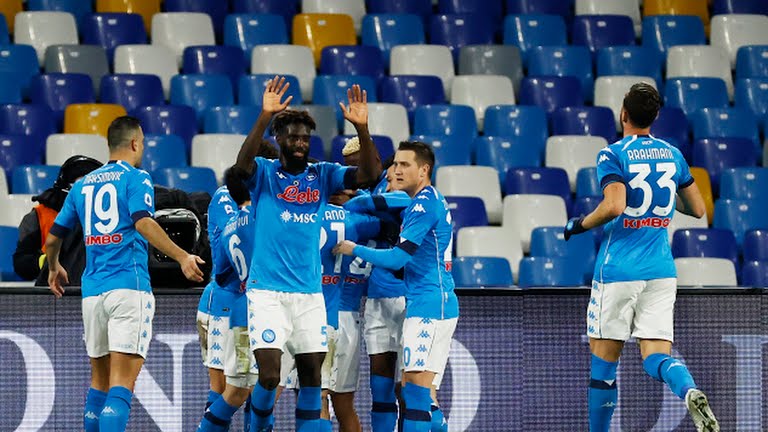 Juventus suffered yet another victory in the Serie A, this time against rivals Napoli. A first half penalty from Insigne was enough to sink Andrea Pirlo's men to their 3rd loss of the campaign.
Andrea Pirlo was not impressed with the referee after he awarded a dubious penalty which led to the winning goal. Giorgio Chiellini caught Amir Rrahmani in the face with a flailing arm and the referee pointed to the spot.
Juventus are now 7 points off AC Milan
Pirlo disagreed to the referee's decision and vented his anger in his post-match press conference. Juventus were the better team for most parts of the game but a number of saves from Napoli keeper Meret kept them at bay.
Cristiano Ronaldo failed to score for Juventus twice in a row after the 0-0 draw against Inter Milan in Super Coppa Italia.
"They barely had a shot on goal and we lost through a dubious decision," he told Sky Sport Italia.
"We played a good game but did not get the result we deserved.
"We played the ball around but not quickly enough, allowing Napoli to get back. The team created more chances in the second half but did not find the goal."
"If you give a penalty for that then any contact in the box is punishable.
"If that had been given for us there would have been a lot of controversy and complaints, though I don't know if we would have been given a penalty in a situation like this."
Penalties have continued to be a point of debate even with the introduction of VAR as referees have failed to interpret situations in most cases. The absence of a consistency regarding such decisions is what baffles managers and players all over the world.
Also Read : FC Barcelona put 5 past hapless Alaves as Messi gets a brace