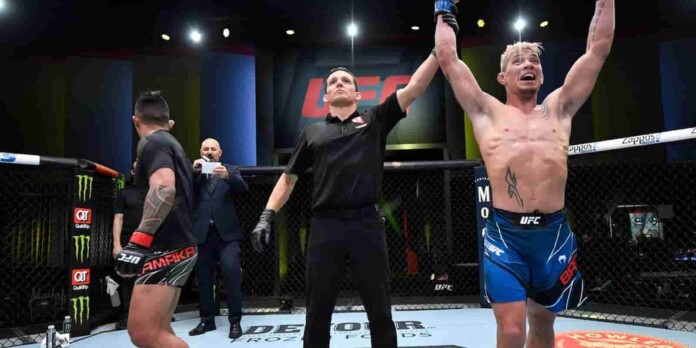 Kai Kamaka fought TJ Brown on Saturday night at UFC Vegas 25, and he was certain that he would win the fight, but their fight ended in a controversial split decision loss.
The 26-year-old Hawaiian fighter was sure disappointed by the decision and his manager is planning to file an appeal with the Nevada Athletic Commission on Monday.
Brian Butler is also the president of Suckerpunch Entertainment informed MMA Fighting that he plans to file the appeal after Kamaka earned a 30-27 on judge Adalaide Byrd's card but the other two judges scored the fight 29-28 for Brown.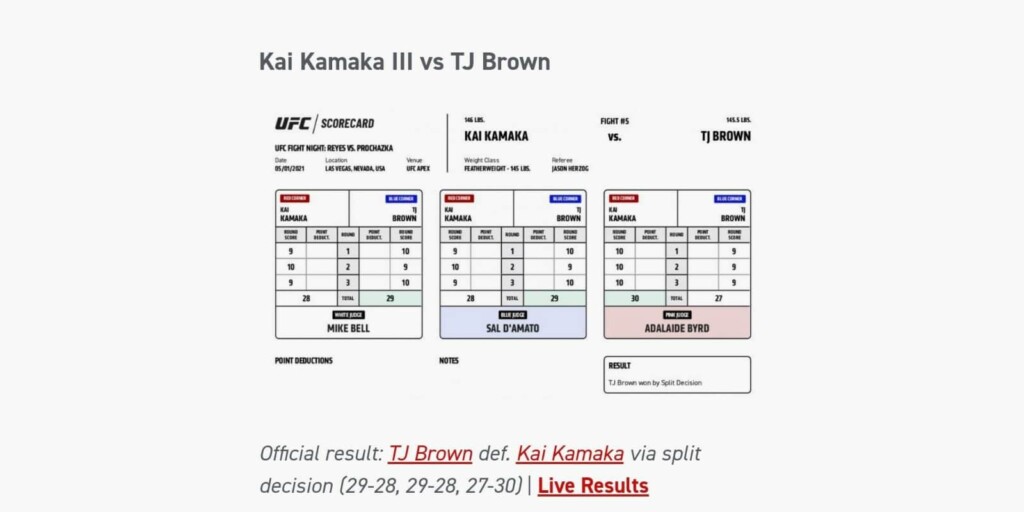 "Tomorrow we will be filing an appeal for the blatantly horrible decision against Kai Kamaka," Butler said in a statement sent to MMA Fighting. "I don't believe I have seen one media outlet that gave that fight to TJ and from what I understand even TJ and his team say they didn't win. There is little to no recourse on these judges not being able to do their jobs properly and for a fighter like Kai who moved his entire household from Hawaii to pursue this career, it's simply not right.
In the past we have seen many controversial decisions from the judges and many fighters have protested against in, this is the first time in recent memory where the team will be filing for an appeal.
"I'm not suggesting that the fight wasn't competitive," Brian Butler don't want take credit away from TJ brown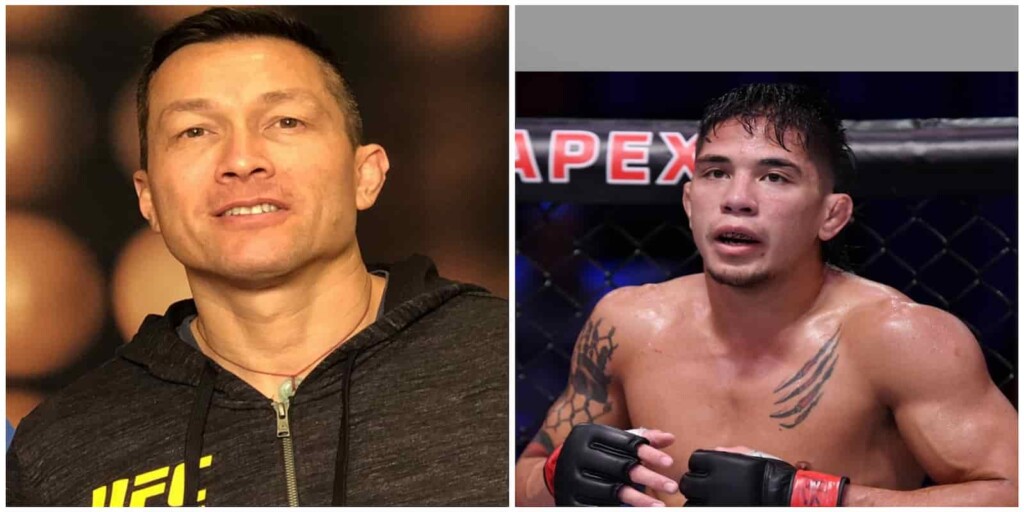 In the same statement he added, "I'm not suggesting that the fight wasn't competitive but that doesn't mean it was hard to see that Kai won every round of that fight. Our hope is that if they won't overturn the decision, the commission will at least review the fight with us and explain to us where Kai lost."
We are yet to hear any official statement form the Nevada Athletic Commission, but we hope that whoever was more deserving must get the better out of this process.
Also read: "There's no doubt in my mind this dude competes again," regardless of what Chris Weidman said Jon Anik believes he will be back
"Now he goes into the pool again," Israel Adesanya's coach was very disappointed with Robert Whittaker's decision