After a consistent and stunning performance in today's qualification, India's Kamalpreet Kaur has directly qualified for the finals of the discus throw with a throw of 64.00m. The direct qualification mark for the women was 64.00m, and Kamalpreet became only one of the two throwers to cross the automatic Olympic qualification standard in athletics at Tokyo Olympics.
Kamalpreet started off strong, with an opening throw of 60.20m. She then went on to better her throw, with her second throw right at the 63.97m mark. Kamalpreet was already in second place, and had almost sealed her qualification for the finals. But she did not stop there.
With an incredible last throw, Kamalpreet threw at the 64.00m, a score which meant that she directly qualified for the Olympic finals of discus throw. Valarie Allman of USA qualified in first place, after a massive throw of 66.42m in her first attempt.
The performance that Kamalpreet delivered was impressive, even beating the gold medallist from London and Rio Olympics Sandra Perkovic, who could only manage a throw of 63.75m.
Kamalpreet Kaur qualifies in second place; Seema Punia Misses Out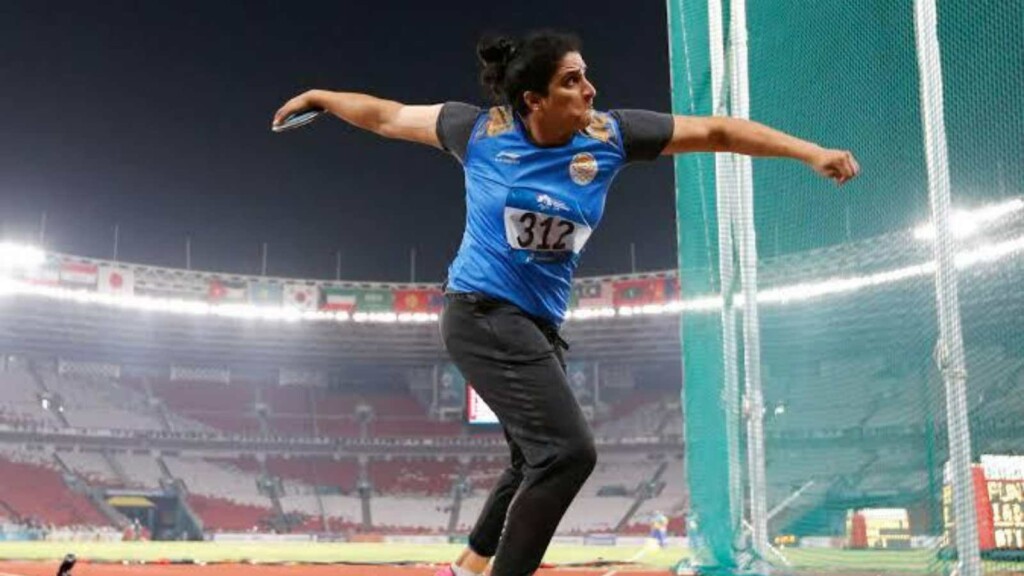 Kamalpreet Kaur qualified with a second highest score of 64.00m, behind USA's Allman. Kamalpreet has also managed to qualify for the 2022 World Athletics Championships in Oregan, who had a qualification standard of 63.50m. She is the 7th Indian to qualify for the Championships so far. Sandra Perkovic qualified in third place with a throw of 63.75m, while Kristin Pudenz of Germany finished fourth with 63.73m.
India's Seema Punia was in group B during qualification, and unfortunately missed out on the finals, after she could only manage throw 60.57m. She was overtaken by Daisy Otakue of Italy with a score and personal best of 63.66m. The finals of the discus throw will take place on 2nd August at 4:30pm IST.
Here is a list of the athletes who have qualified for the finals of the discus throw:
Allman Valerie
Osakue Daisy
Steinacker Marike
Pereze Yaime
CA Liliana
Chen Yang
Vita Claudine
da Silva Izabela
Perkovic Sandra
Pudenz Kristin
Lawrence Shadae
Also read: Historic World Record! China Storms to Gold Medal in Women's 4x200m Freestyle Relay in Swimming at Tokyo Olympics; US and Australia Finish on the Podium