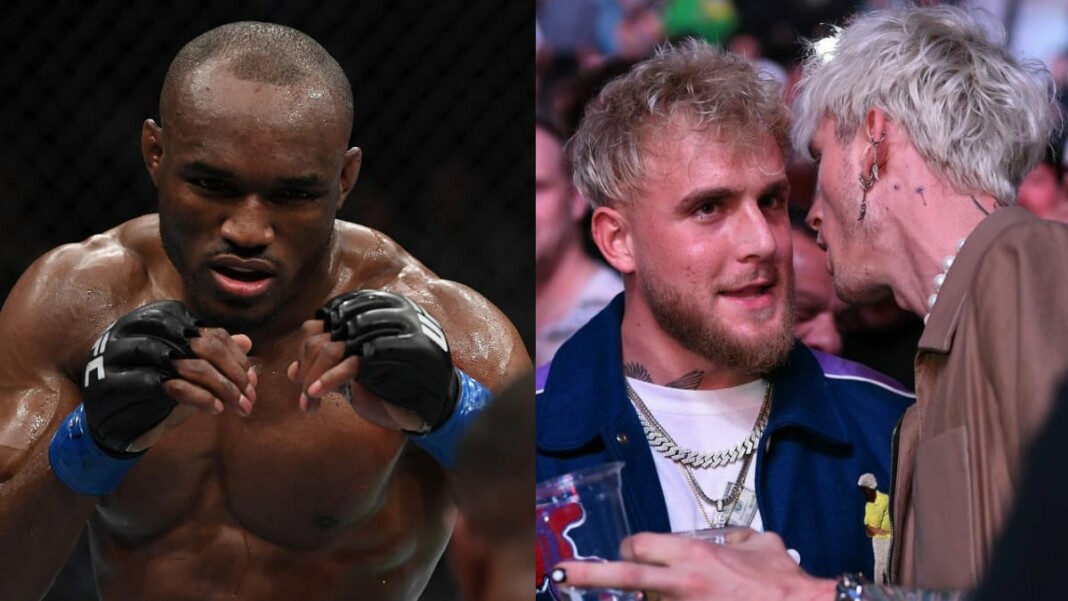 The Youtuber turned professional boxer Jake Paul is getting unbearable day by day for the fight fans around the world. Since Paul knocked out probably the worst striker in UFC history Ben Askren in his last boxing match he has been chirping around.
He also appeared at the Jacksonville Arena during UFC 261 and got engaged in a verbal battle with the former two-division UFC champion Daniel Cormier. D.C. didn't slap him at that point because of security reasons but this did catch a lot of attention.
After this, a lot of UFC fighters came in Daniel Cormier's support and advised Jake Paul that it is better he stays away from real UFC fighters. Even the UFC Welterweight champion Kamaru Usman spoke in Cormier's favor.
In one of his latest interview, Usman says, "That's Daniel Cormier, one of the best to do this and Jake Paul needs to put some respect on his name when he speaks about DC, they're not even in the same realm, so it's not something I wouldn't entertain, DC sit down, let me take care of that for you, let me take care of that,"
Kamaru Usman said this as a warning to Jake Paul but that idiot sees this as an opportunity and challenged Usman for a fight with his tweet. Paul says, "Challenge accepted. Kamaru Usman, if your boss Dana gives you permission to box me and make more money than you ever have, let me know and we can lace them up. I promise it will be your biggest payday."
Kamaru Usman advised Jake Paul to stay away from him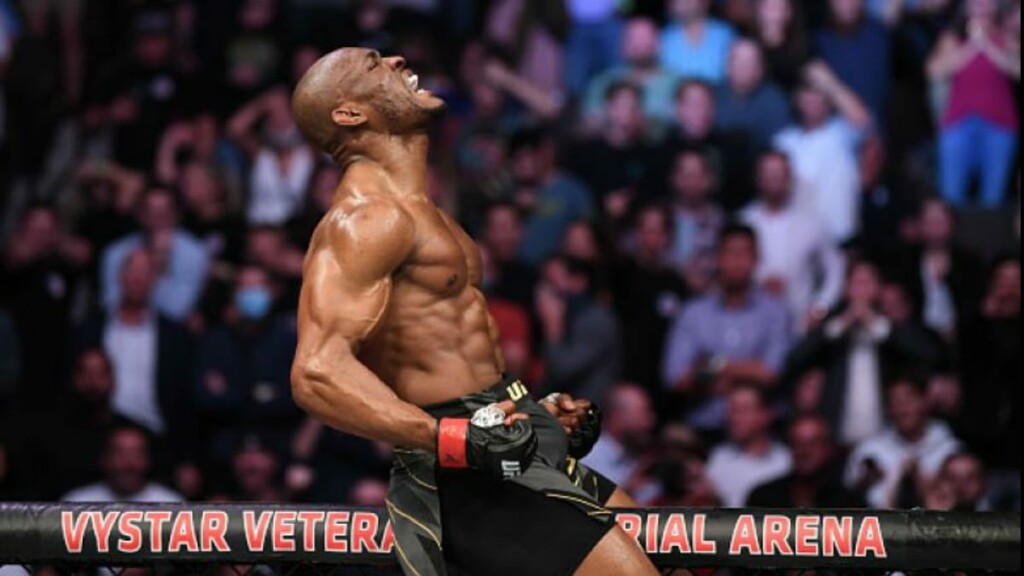 Whether Jake Paul has boxing skills or not but one thing is sure that he has the loudest mouth. Kamaru Usman just knocked out the guy Jorge Masvidal who has been never knocked out and still Jake Paul challenged him for the match.
But 'The Nigerian Nightmare' advised him to stay away from him and play with kids, Usman says, "Keep making your money young man, and stay on that side. I ain't no Disney kid and I don't play fighting."
To be honest, this fight makes no sense Usman is the biggest name in UFC right now and this makes no sense for him to fight some random Youtube kid. But one thing is sure Jake Paul better stay away from Usman if he doesn't want his jaw broken.
Also Read: "I think Yan will definitely beat him in the next one," says Cory Sandhagen about a rematch between Petr Yan and Aljamain Sterling.
UFC Vegas 25 (Co-Main Event): Giga Chikadze vs Cub Swanson Preview and Prediction.