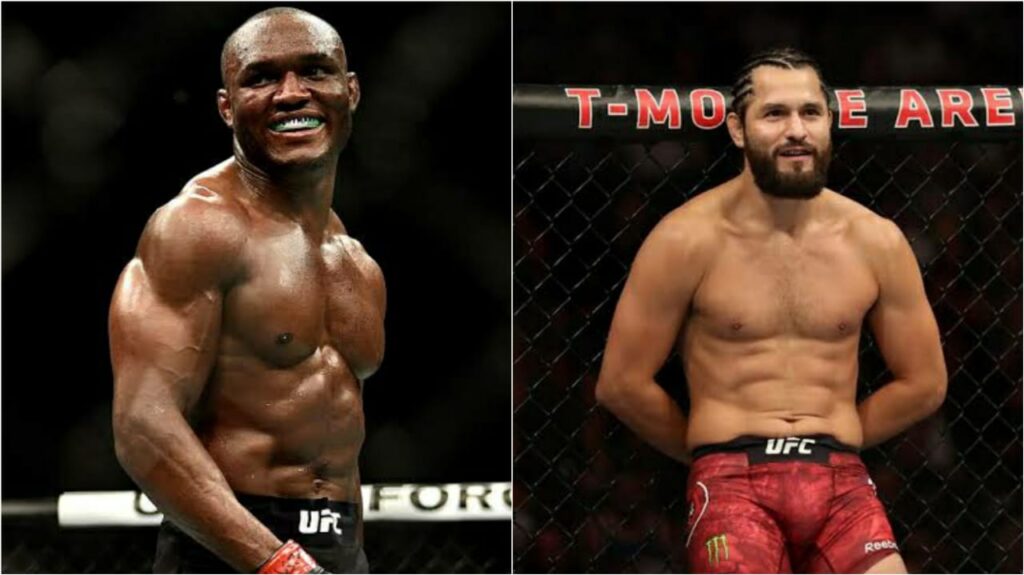 A big shock has come to 'The Nigerian Nightmare' Kamaru Usman and whole UFC as he has been handed a medical suspension of 180 days which means near about 6 months. Usman who is 33 right now has successfully defended his title against Jorge Masvidal at UFC 251 main event. But during the fight both suffered some injuries and Usman has now been handed a 180 day suspension.
The news was broke to the world by ESPN reporter Marc Raimondi. As per reports Kamaru Usman has a broken nose because of his latest appearance at UFC 251. However, a medically approved nasal X-ray may clear the welterweight champion. The reports also suggest that Jorge Masvidal is also on a 30 day suspension on medical background.
So, both the fighters might have to remain out of action for some time. However, that did not stop them from garnering callouts. Leon Edwards has already expressed his interest in fighting against Jorge Masvidal. The two have a lot beef to settle and Edwards wants to settle it now. Their rivalry had started back in 2019.
Kamaru Usman next fight
However, if everything goes well 'The Nigerian Nightmare' can potentially defend his title against Gilbert Burns. Gilbert was earlier supposed to fight Usman at UFC 251 but he tested positive for the Coronavirus and was replaced by Masvidal. Since Masvidal has now lost the match, he will be ready to try to snatch the title from Usman.
Besides, Usman has called out Georges St-Pierre for a fight now. But it doesn't seem that GSP would return against Usman at this point in his career. Thus, Usman vs Burns seems the best option for both of them and the UFC.
Also Read: Dana White comment on Masvidal and Conor McGregor fight rumours