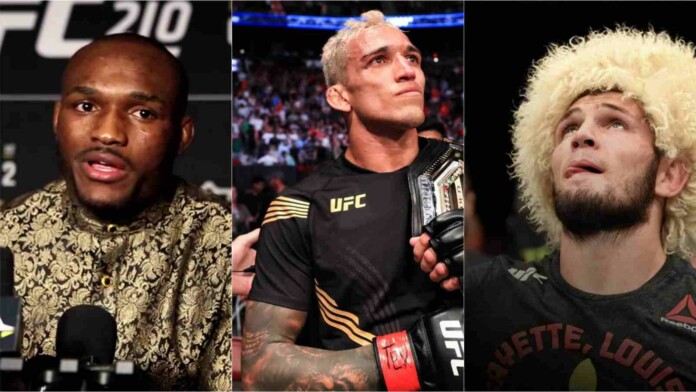 A new UFC lightweight champion has been crowned at the main event of UFC 262 when Charles Oliveira defeated former Bellator champ Michael Chandler and achieved his lifelong dream.
UFC's lightweight division was formerly ruled by the most dominant entity in combat sports history Khabib Nurmagomedov who holds a perfect professional record of 29-0.
Now that Charles Oliveira is our new champion people are speculating a dream match between these two, and why wouldn't they Charles has fought really hard to work his way up here, many people believed that Tony Ferguson was the guy who could defeat Khabib and Charles dominated him like nobody.
The current UFC welterweight champion Kamaru Usman has something to say in this matter, "I think Khabib did watch the fight. Was he intrigued? 'Yes, I wanna get back in there.' Probably not. I mean, he's a man that's happy. He's happy with his life. He's happy with the direction that it's going and yeah, I think he's retired." Usman said.
"More power to Charles Olivera. I'm impressed by him and I'm a fan for what he's able to do with his career but I just think there's levels to the game and I think Khabib is a different level."
Kamaru Usman praised Charles Oliveira for what he's achieved in his career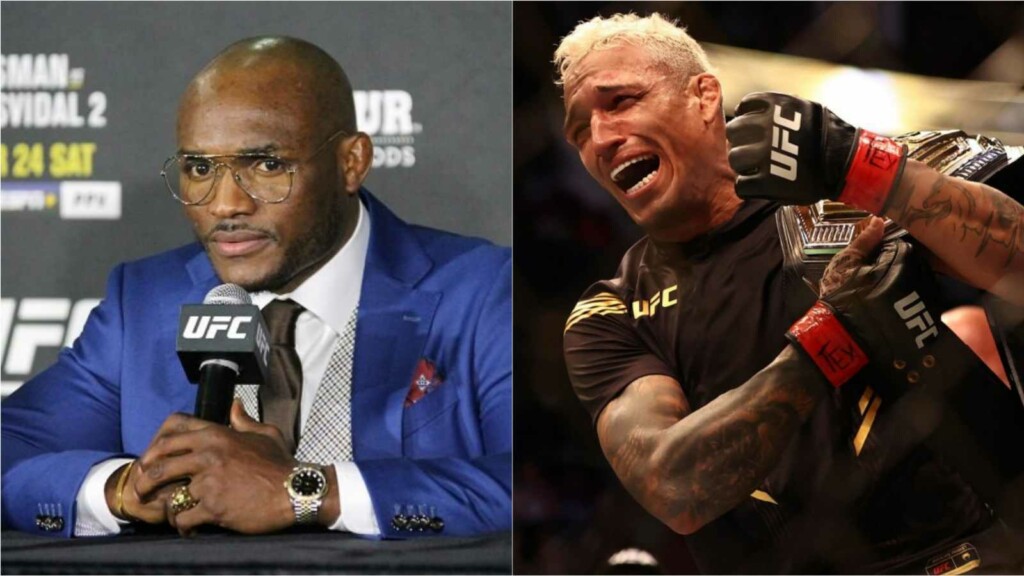 Although Usman believes Charles don't have what it takes to beat Khabib, but he does acknowledge the hard work that he has put to become the world champion.
Usman said, "Oliveira's had a lot of downs, he's had a lot of ups lately and for him to still weather that storm, believe in himself, come back the next round like nothing happened that 1st round and go out there and get the finish shows that he's definitely a tough, tough fighter and more power, more respect to him."
Also read: "Thank you for everything," Dana White reveals what 'elated' Charles Oliveira said to him at UFC 262