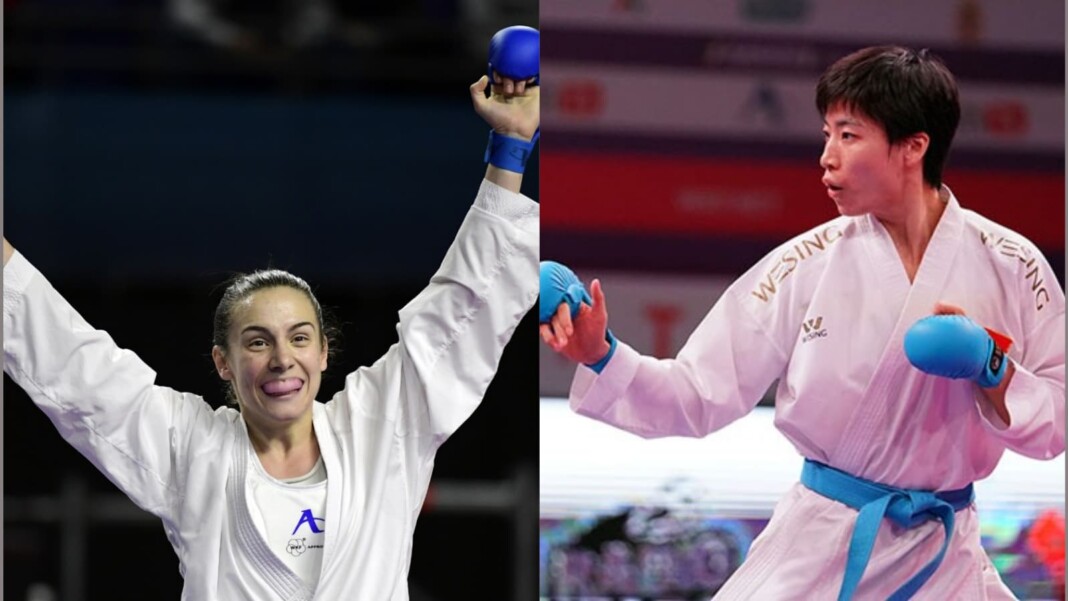 The gold medal bout for Karate's 61 kg Kumite tournament at the Tokyo Olympics will take place today, and it will feature the current world champion Jovana Preković of Serbia against the Chinese Xiaoyan Yin. This will be one hell of a match up and you just can't afford to miss this one
Xiaoyan secured her place in the finals after getting past really tough opponents in the group stage, her last two fights before the semi-final were against the Japanese and Turkish athletes, both of them were close bouts but Xiaoyan Yin managed to get past both these opponents. In the semi-finals, she faced and defeated LOTFY Giana of Egypt via Hantei and became the first finalist in her weight class.
Jovana also faced some tough competition from the athletes from Egypt and Peru in the group stage but she managed to get past all of them, she faced COBAN Merve of Turkey in the semi-finals and defeated her to claim her spot in the gold medal contest
Xiaoyan and Jovana have already faced each other before at the Shanghai's World Championship in the same weight category, now Xiaoyan has the chance to redeem herself at the biggest stage of them all but the current world champion has been amazing throughout the tournament and it will be extremely difficult to defeat her.
Predicted result- This was a tough one but considering their past record and current performance we think Jovana Prekovic will defeat Xiaoyan Yin this time as well.
Tokyo Olympics Karate: Preview and Prediction for Men's 75kg Kumite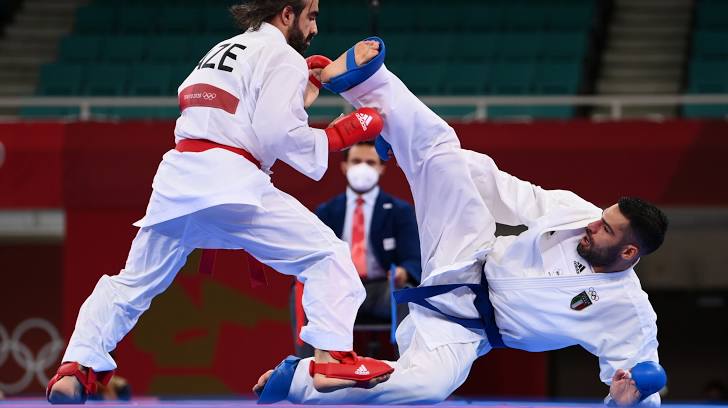 The final bout for men's 75kg Kumite was headlined by BUSA Luigi of Italy and AGHAYEV Rafael of Azerbaijan. It was an important matchup for both these athletes as they have the chance to go down in the history books as the first Olympic champions of their weight class.
Luigi Busa won three fights before facing HORUNA Stanislav of Ukraine in the semi-finals, he defeated him by scoring three points over him, he looked fantastic throughout the tournament and is now looking to bring home the gold for his country this time.
Rafael had a long journey before the final bout, he faced 4 opponents in the group stage and lost the last fight to Luigi Busa, he had the most wins from his column so he advanced into the semi-final only to defeat HARSPATAKI Karoly Gabor of Hungary to secure his spot in the finals.
Prediction- This will be an amazing contest but given that Luigi has defeated Rafael in the same tournament before he will most likely win the gold medal as well.
Also read- Tokyo Olympics: Karate Live Results for Men's 75kg Kumite
Tokyo Olympics 2020: Ryo Kiyuna of Japan becomes the first gold medalist in men's kata in Olympics