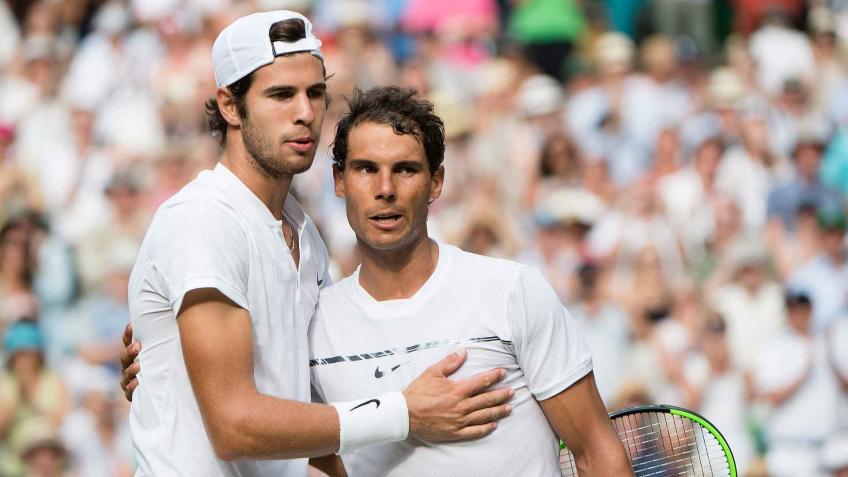 The Russian star Karen Khachanov played a lot of matches in his tennis sport career. Many of the people asked a question to him that which of the matches does he consider the best match. And then he given the answer which was surprised for everyone.
Actually, Karen Khachanov picked that match which he played against Rafael Nadal in US Open in 2018. This reply was shocking and surprising for everyone. Since Rafa won their last few meetings fairly easily, many expected that he picked that match but he didn't. He played a fabulous match against Rafael Nadal and gave the tough challenge.
The match lasted 4 hours and 17 minutes in which Rafa winning in 4 sets. Each set was very close and could have gone either way but sadly it did not go the Russian's way and he lost the match. Even then he played amazing tennis and made that match one of the best. He picked the match in which he was defeated by the Spaniard.
Karen continued to play such good tennis he earned his first-ever 1000 title at the Paris Masters. It's clear that 2018 was an amazing year for the Karen Khachanov as in finals he defeated World no. 1 player Novak Djokovic in straight sets which is fantastic.
Unfortunately, after 2018 the Russian didn't perform well but he made a place in the top 10 in 2019. He definitely wants to get back and win some more big titles which is something he is probably training for right now. Actually he could perform well in ATP tour but it had been cancelled due to Coronavirus pandemic situation across the globe.