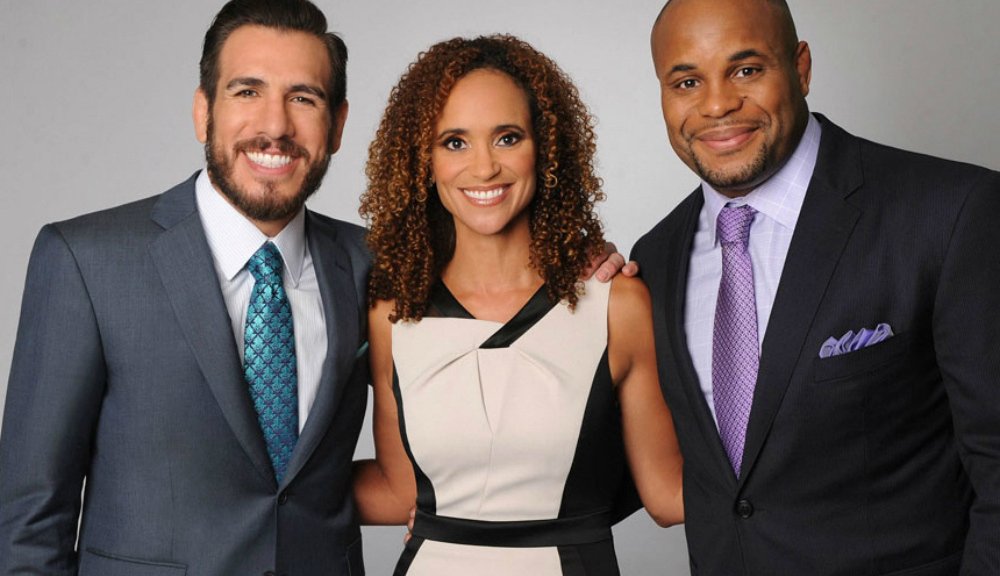 The UFC 254 Main Event – The Lightweight Championship Unification Bout between Khabib Nurmagomedov and Justin Gaethje has got a lot of people talking. The fight is scheduled to take place on October 24 at Yas Island – Abu Dhabi with Khabib going in to the fight as the favourite.
UFC anchor and co-owner of MMAHEAT podcast Karyn Bryant was questioned about the fight. In an interview posted by RT Sport, she was asked which fight she was looking forward to in the near future. Karyn was quick in her response stating that the fight she was looking forward to was Khabib vs Gaethje. And she also justified her answer saying " Justin is fearless and Khabib is the man". Another fight, Karyn mentioned she was looking forward to, is the fight between Brian Ortega and Chan Sung Jung in UFC Fight Night on October 18. The fight also marks the return of Brian Ortega from a long term injury. It will be really exciting to see what he is up to.
What makes Khabib special?
Another question put forth was "What makes Khabib so special that no one seems to know how to find the keys to beat him?"; to which an excited Karyn replied saying that he is incredibly strong. Since Karyn has worked a lot alongside Daniel Cormier, she said she came to know through DC about Khabib's training and the unbreakable confidence he has because of being successful at such a high level for a long time. She also went to add that Khabib is a guy who respects the sport and is an example to a plethora of people around the world. She said that she felt bad when Khabib had that after match altercation with Conor and his team members, adding that she was surprised that a guy like Khabib stooped down to such levels.
Khabib defeated Conor that day in a heated contest which involved a nasty fight after the match, which is said to have been triggered by Conor's team member Dilon Danis.
Also Read: Eddie Alvarez thinks Khabib will be too hot to handle for Gaethje