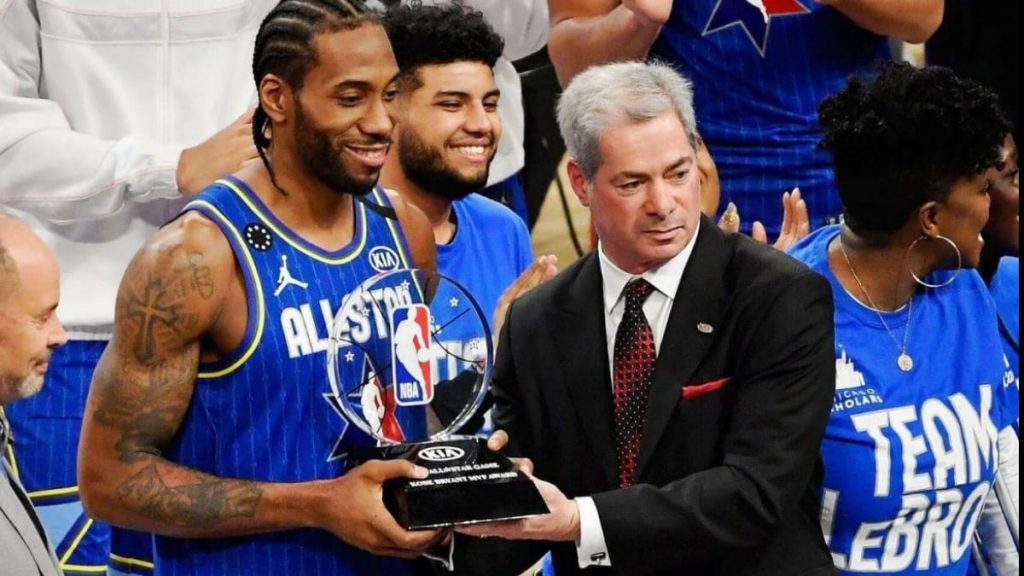 Kawhi Leonard reached an elite milestone in his career by scoring 10,000 career points in win over the Chicago Bulls. Leonard scored 35 points in that particular game, leading the charge to make Clippers register their 7th victory of the 2020-21 season. Playing without his face mask, Leonard was dominant all over the court. This would-be great morale booster for the LA Clippers' leader after being criticized for his leadership skills last season. 
It was a third quarter to remember for Leonard. He scored 21 points and hit five 3-pointers. The most points and triples he has had in a quarter, while surpassing 10,000 points in his 10-year career in the third. Afterward, Clippers coach Ty Lue presented Leonard with the game ball as the team applauded the former two-time Finals MVP.
Kawhi Leonard joins the Elite 10,000 points club
Leonards' burst in the 3rd quarter, is what that led the Clippers stamp their authority over the Chicago Bulls. Even veteran Lou Wiliams scored 21 and was quite active on the defensive end as well for the home team.
But never the less, a special mention has to be given to Zach LaVine who single handily kept fighting for the Bulls with his 45 points, 7 rebounds and assists.
"I'm sure he was happy just being back to himself," said Clippers guard Lou Williams. "And not having to deal with the mask and how it affects how he plays or how he breathes or anything. I'm sure it's a great feeling when you get in a zone like that. He put us on his back.
"That was the perfect timing when we needed him. Usually a lot of times we know him for his defensive abilities, but on the offensive end tonight, that's what carried us." 
Also Read: Shai Gilgeous-Alexander steals the limelight from Kevin Durant as OKC beat…