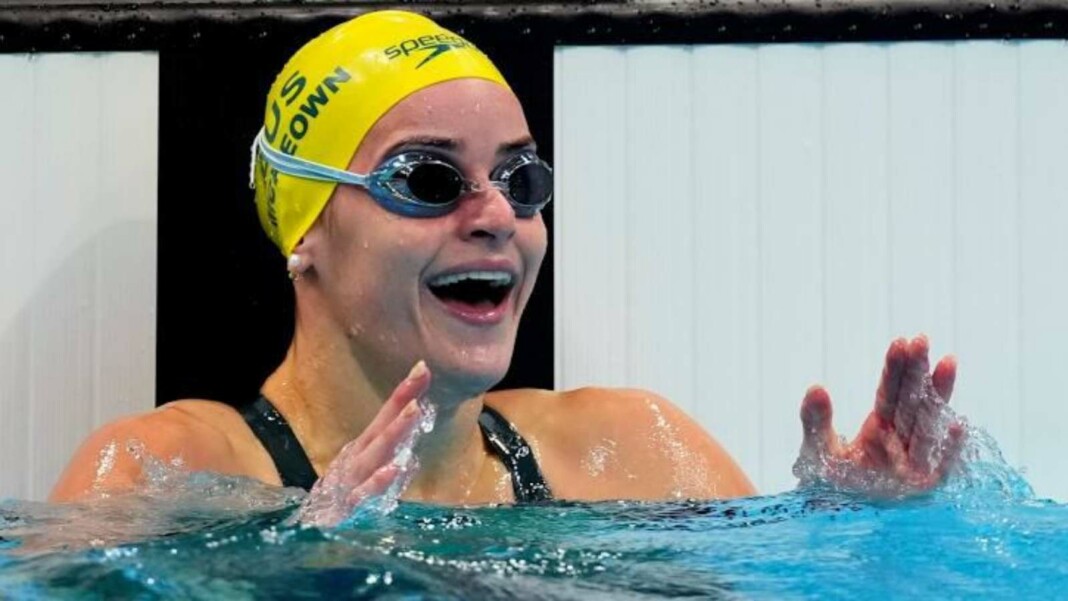 The women's 100m breaststroke final at the Tokyo Olympics ended in one of the best finishes of the event, with Australia's Kaylee McKeown reigning supreme at the end, taking home the gold medal and breaking the Olympic record which was set by Raegen Smith just a few days ago.
The race started off quickly, and both the US women, Raegen Smith and Rhyan White were off to a strong start. At the 50m split it was Ryhan who was in second place with a time of 28.12s, while Raegen Smith was in fourth, trailing one spot behind McKeown. White however, slowly faded out in the women's 100m breaststroke, and would go on to finish fourth in the event. Raegen Smith covered one place, and finished the race with a time of 58.05s, earning herself a bronze medal.
Canada's Kylie Masse was leading going into the last 50m, with a split time of 27.91s. Kylie managed to hold off Raegen to take the silver medal with a time of 57.72s.
It was Australia's Kaylee McKeown though, who had the greatest honours, as she finished first in the race. Trailing in third at the 50m mark, McKeown made one last huge effort in order to put Raegen Smith and Kylie behind, and finish with a time of 57.47s. She broke Raegen Smith's record that was set just a few days ago at the Tokyo Olympics.
Kaylee McKeown takes home gold; Twitter reacts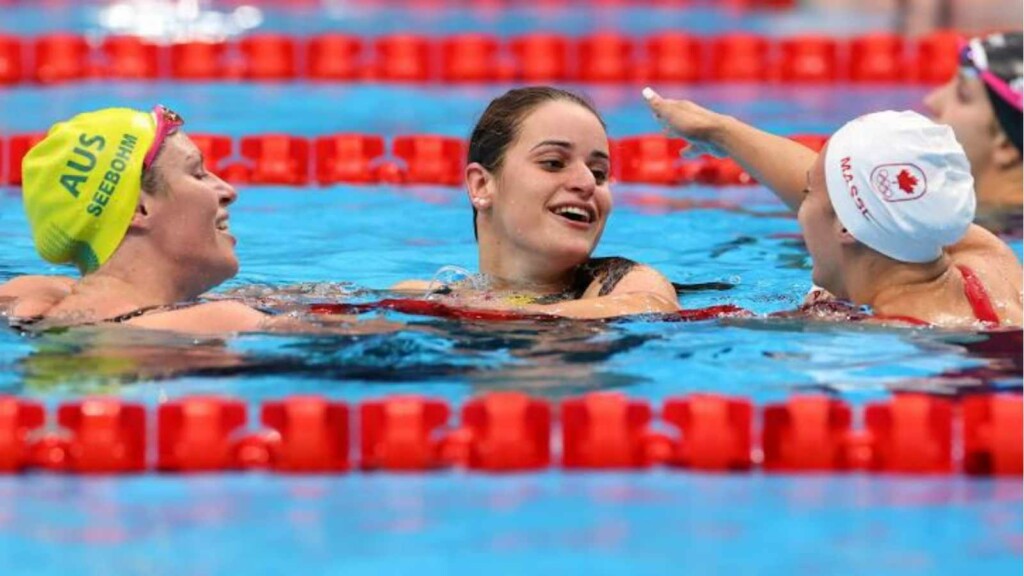 Twitter erupted in joy as Australia added another gold medal and record to their tally. FINA congratulated the 20-year-old on winning a gold medal in the women's 100m breaststroke.
The Australian swim team's twitter page sent congratulations to McKeown for breaking the Olympic record, as she stood there in disbelief.
Former Australian Olympic Basketball player Lauren Jackson lauded McKeown's efforts.
Several other athletes, journalists and politicians congratulated Kaylee McKeown on her gold medal.
Also read: Swimming at Tokyo Olympics: Australia Breaks Women's 4x100m Freestyle Relay World Record and Olympic Record