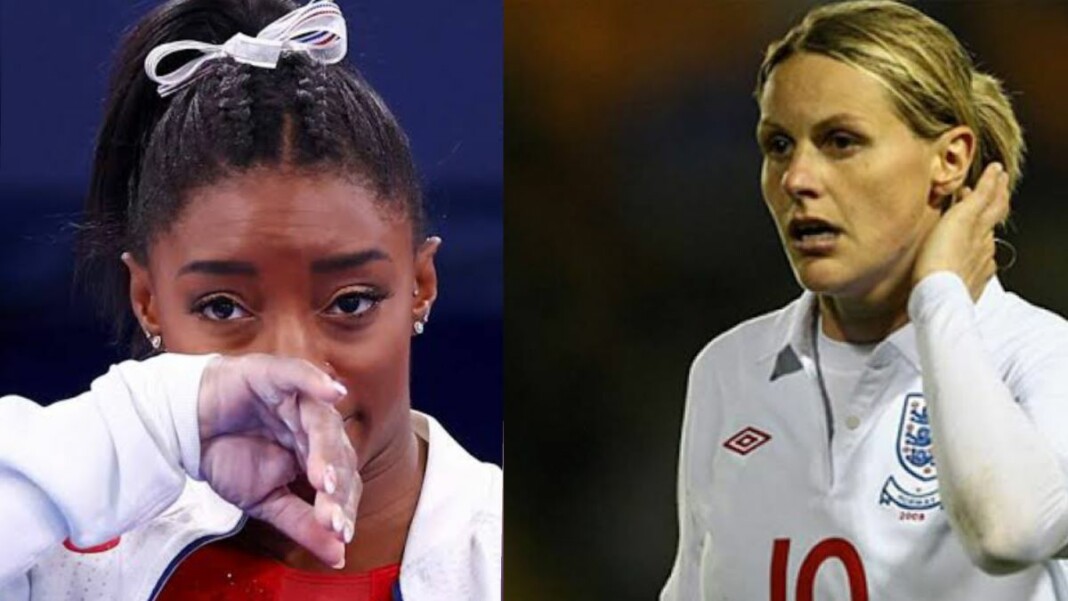 Arsenal legend Kelly Smith lauds Simone Biles as she opens out about her mental health problems. Mental health issues are incredibly widespread, affecting many more individuals than many people actually believe.
Naomi Osaka and Simone Biles were the two bold athletes who kicked off a massive cascade impact that has now had individuals talking boldly and openly about mental heal that was once considered shameful.
Smith praised Biles for putting her health first after the world's best gymnast pulled from the women's all-around final at the Tokyo Olympics. The significance of these personalities talking out about such a sensitive subject cannot be overstated, and it is assisting to normalise the issue of mental health. Smith has now spoken about her own mental health struggles and how they led to her becoming a patron of We Mind & Kelly Matters.
"I praise her for speaking up. Her life was at risk because of the complexity of the moves and the dynamic stuff that she was doing. It's a strong thing to do, to speak up and say you're struggling. It's not a weak thing. I applaud her for doing that and coming back into it after she spoke to people and she got her mind right. It's nothing but praise from me.," said Kelly Smith.
High Profile Individuals opening about Mental Health normalizes the topic, belives Kelly Smith
Kelly Smith also discussed the enormous strain that top athletes face, as well as the negative consequences that this may have on their mental health. She praised athletes like Osaka and Biles for being candid about their personal struggles.
Smith further added that these high profile stars opening up about their mental health issues would normalize the subject and would also have a major effect on comment people's lives.
"When you see those high-profile people, you think their life is all glorified and nothing is going wrong, [but] there are problems in certain people's lives. [Them speaking out] just normalizes it."
"The fact that these role models and icons are going through something and they speak out about it, which then I guess makes everyone a little bit more reassured that it's okay if they're going through something. They can see them and they say, 'Oh, well, I'm going through something, and they speak to someone," added Smith.
ALSO READ| Germany become first team to qualify for 2022 World Cup
ALSO READ| Ligue 1: Where has Lionel Messi gone wrong at PSG?