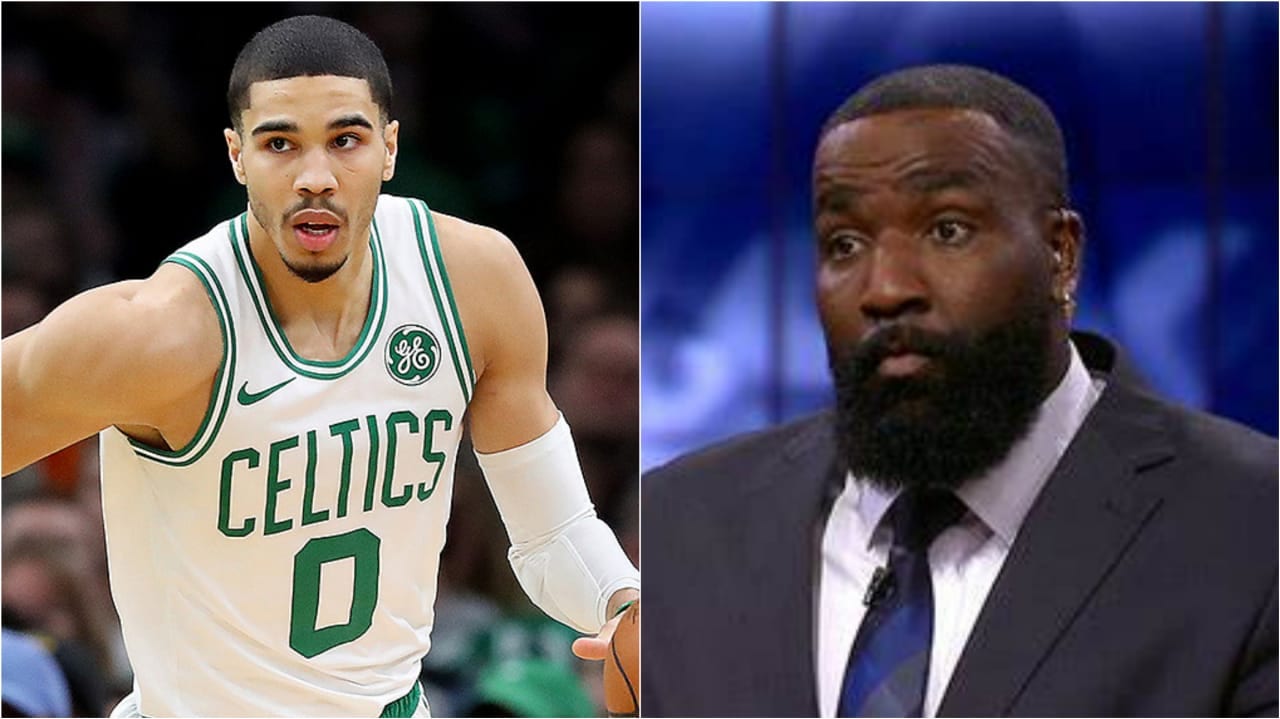 The Boston Celtics have significantly disappointed after starting the season on such high note. The young dup of Jayson Tatum and Jaylen Brown were unstoppable. They were so impressive that analysts drew contrast between legendary players and the young guns. This performance was one of the reason Jaylen Brown and Jayson Tatum were a part of the 2021 All-Star games. But the recent performance of Boston Celtics has been very disappointing. Jayson Tatum on the other hand has been handed over with a lot of criticism coming out of multiple analysts. Former NBA veteran Kendrick Perkins called out Jayson Tatum for his underperformance against the Philadelphia 76ers.
The Celtics ended with another loss after the All-Star break. They ended the game 96-106 after trailing for the whole game. Since the 1st quarter, Philadelphia forced a huge lead which piled up to 20-points in the 3rd quarter. Even after desperate efforts, Boston could not bridge the gap between the scores. Jayson Tatum, who had been dominating early this season ended his night with 20-points only. He became one of the main scorer's that the team depended upon but failed today. He was stripped off the ball at numerous occasions and his pretty elbow jumper was less effective against the bold defence of 76ers. On the other hand, Joel Embiid continued to impress. He ended with 35-points.
Kendrick Perkins takes a dig at Jayson Tatum
The 18th banner for the Celtics franchise is now a far-fetched idea. Soon after Jayson Tatum has signed his extension contract, he is getting inconsistent to find momentum. Kendrick Perkins acknowledged this fact. According to the former Celtics champion, "Jayson Tatum, you got paid the big bucks! You have the body language and energy level of an underpaid player, and it's hurtin the team. Time to step up and live up to your role, straight up. Carry on…" Tatum is strong on his shot making ability. But he failed miserably today.
Kendrick Perkins raised a valid point where Tatum should work upon. He managed to score only 5-points in the first quarter when he was exposed to tight defence. Boston has now descended to 8th position in the EC. Tatum, Brown and Kemba are being paid a lot by the franchise. They really need to figure out offensive strategy to get them past higher seeded teams.
Also Read: Stephen Curry explodes with 41 to lead Golden State Warriors over…