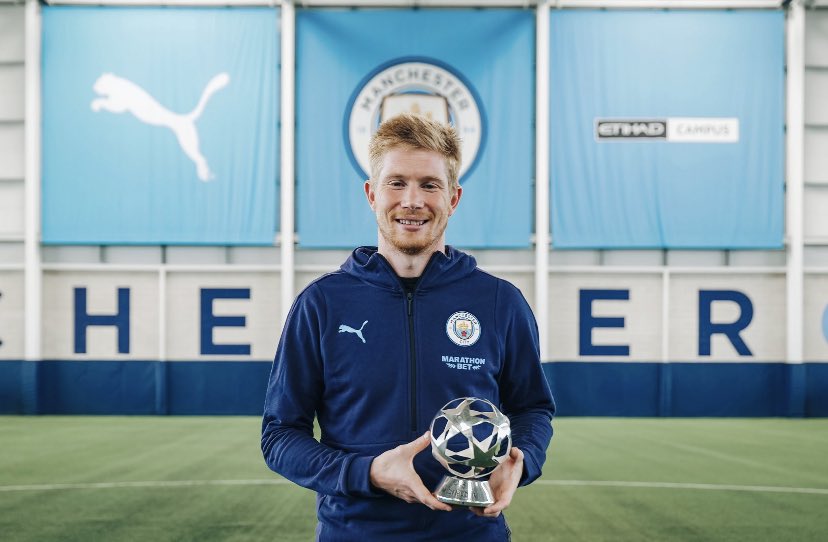 Manchester City playmaker Kevin De Bruyne is the UEFA Midfielder of the year. The Belgian magician had a magical season with Manchester City. However he will be upset to not have won team trophies with Manchester City.
Kevin De Bruyne is having a dream year. He's been receiving numerous accolades for his accomplishments this season. Moreover he's also the PL Player of the Year. The talisman has been instrumental fir city's success. Pep Guardiola hails him extremely as does the footballing world.
Kevin De Bruyne- UEFA Midfielder of the Year
De Bruyne has the passing range of infinity. No other player in world football has the vision of him at the moment. Moreover he's equally skillful and obviously who can exclude that power shot! Well deserved Kev!
De Bruyne said: "It's obviously really nice. In the Champions League you play against the best players in the world and I want to compete with them, with my team to win and as an individual to be the best I can be. To win this award is really nice."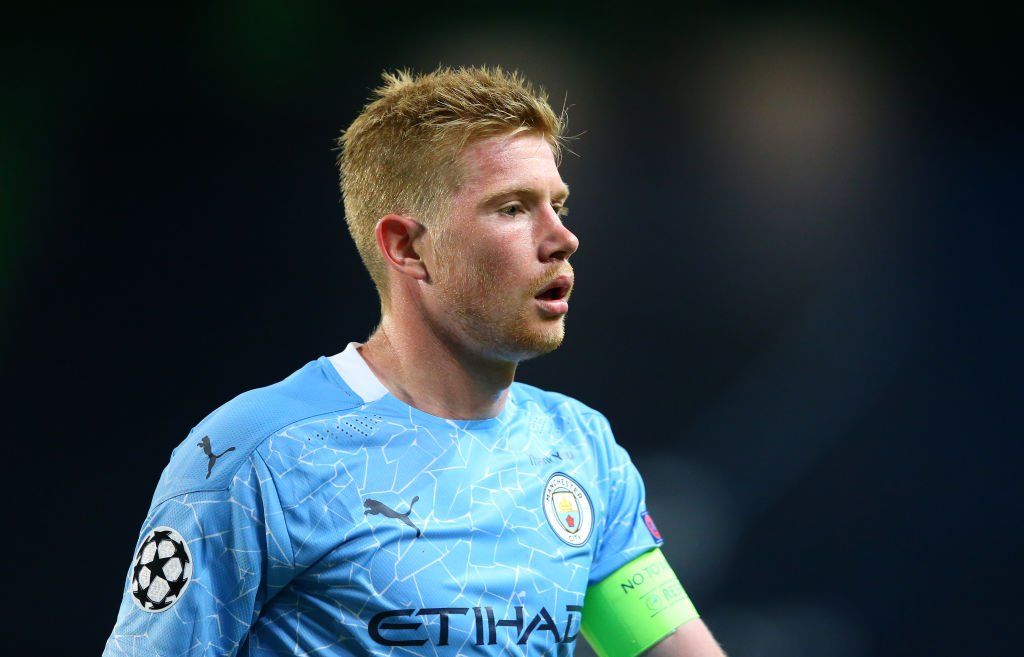 In one way I'd say my mind, as a midfielder you have to think constantly about the game to be ahead of the game and the way I see it and help my team create opportunities and find spaces to exploit, and find my teammates in the best conditions to be infront of goal. I think I'm pretty good at that."