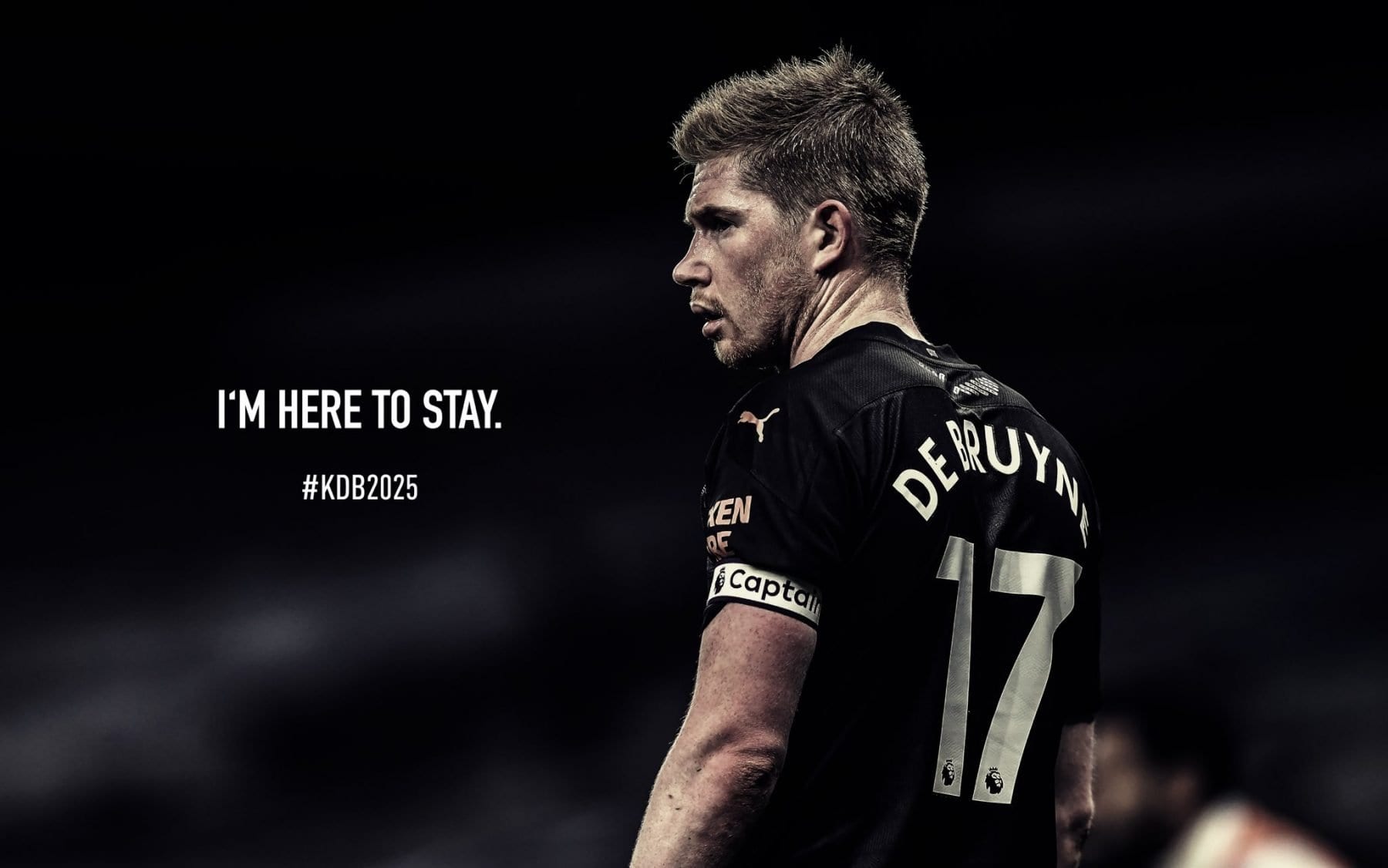 Manchester City midfielder kevin De Bruyne has signed a new contract at the club. The new contract will tie him to the club until 2025.
The Belgian midfielder had previously signed a 5 year contract in 2018, which was set to expire in 2023. De Bruyne and City have been discussing a new deal since autumn last year.
De Bruyne feels his best is yet to come at Manchester City
The Belgium international is 30 in June and now looks set to see out most of the remainder of his career at the Etihad Stadium. City made a big push last week to finally get the new contract over the line. It was tied up swiftly after that push began. The final agreement was reached on Monday.
"I could not be happier," De Bruyne said. "Since joining City in 2015, I have felt at home. I love the fans, my family are settled here in Manchester and my own game has developed really well.
"This football club is geared for success. It offers me everything I need to maximise my performance, so signing this contract was a straightforward decision. I am playing the best football of my career and I honestly feel there is more to come.
"Pep and I see football in the same way. Having that relationship with a manager is so important to me because our objectives are totally aligned and we want the same things."
"My focus now is on ensuring we have a successful end to the current campaign. Our results and performances so far have been excellent, but we need to make sure we end the season with the silverware we deserve."
Kevin De Bruyne has been one of Manchester City's best players of the recent past and has contributed heavily in the team's success. The 29-year-old has 77 assists from his 176 Premier League appearances and equaled former Arsenal striker Thierry Henry's record for most in a season when he claimed 20 in the 2019-20 campaign.
Kevin De Bruyne has 33 appearances for City this season and has scored 8 goals and provided 8 assists, the 3rd most in the Premier League.
Also Read : Jurgen Klopp blames Real Madrid training ground for 3-1 loss ; says it was a "weird experience"