Looks like UFC's most entertaining fighter, Kevin Holland has decided to turn his talking down a notch. Kevin was clear as to what he needed to do in upcoming fight against Marvin Vettori this weekend at UFC Fight Night. The fight is set to happen at UFC Apex, Las vegas. 'The Trailblazer' looked a completely different man in this conference.
It seems like we will not be witnessing the jovial, trash-talking, boisterous Kevin Holland this weekend against Vettori. Holland is coming from a defeat against Derek Brunson on March 21. With less than 2 weeks of break, 'Big Mouth' will back headlining another main event.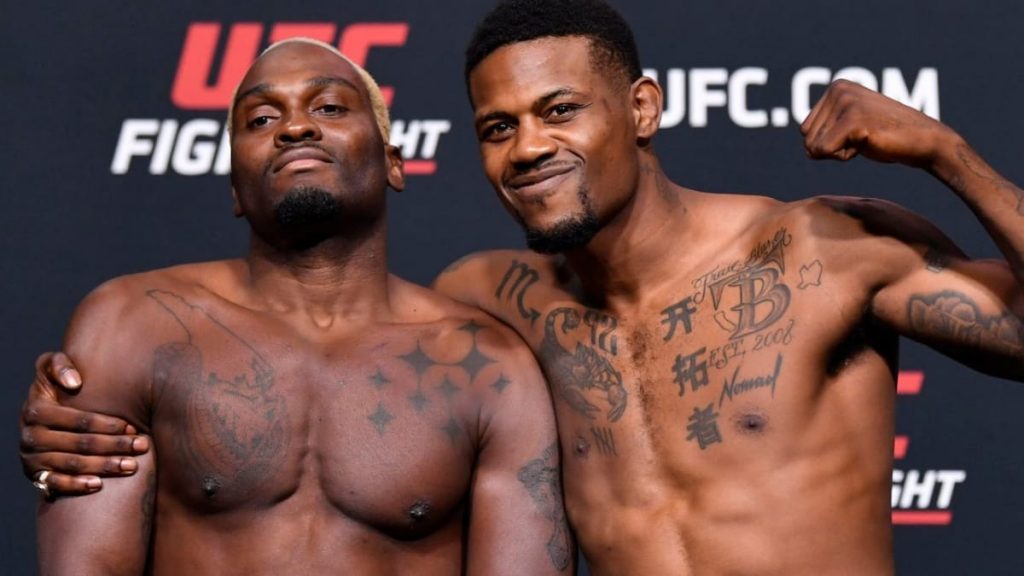 "It's kill or be killed," Holland said. "Go out there and get the kill, get the job done, go home – you know what I mean? Do my thing." Kevin confirmed that he received all the messages after the fight against Brunson and says he will accept all criticism. Holland was given trash that he did not fight but only talked the whole fight.
"I'm just here to do the job, you know what I mean," Holland said. "It's like everybody wants 'Big Mouth' until 'Big Mouth' failed, (and) now they don't want 'Big Mouth' anymore, so as far as I'm concerned, I'll go out there and do what 'Trailblazer' does, collect my 'W,' and then take my black ass back home."
Kevin Holland says he understands why Dana White was dissapointed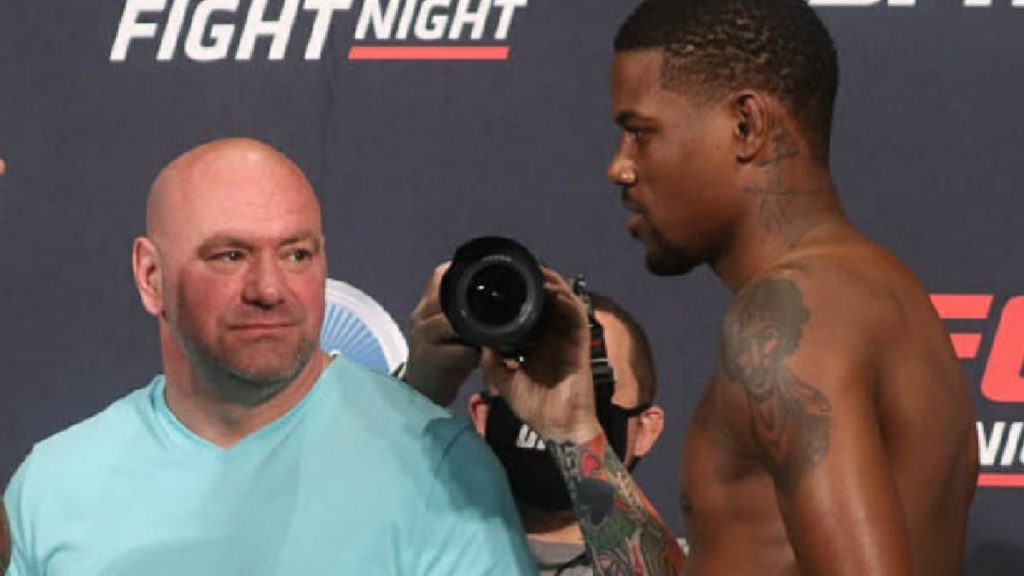 Kevin Holland agreed to step up to replace the injured Darren Till who had to be pulled off from the main event this weekend due to an injured collar bone. Kevin Holland did not hesitate to take up the fight with just three weeks' notice. Holland has a record of 21-6-0 in MMA with 8 wins and 3 losses in UFC.
Though a lot of fans criticized the fighter for his talking, Kevin says the only approval he cares about is UFC boss man Dana White. "Dana wasn't really happy with the performance, and I can understand why he wasn't happy with the performance," Holland said. "He's the boss, you know? He was looking forward to me doing certain things to Brunson so, you know, it could bring better revenue later on."
"I don't think Brunson brings good revenue to the game or to the sport, so I could feel where he was upset from – everybody else who was upset, shut the f*ck up, you know what I mean? So yeah, I can understand where the boss is upset from. I understand where the boss is coming from 100 percent," said Holland.
Related:
Also read:
"I was looking forward to maybe slapping him in the face," says Mike Perry about Darren Till pulling off from the fight.
Greg Hardy and Tai Tuivasa booked for a heavyweight showdown at UFC 264