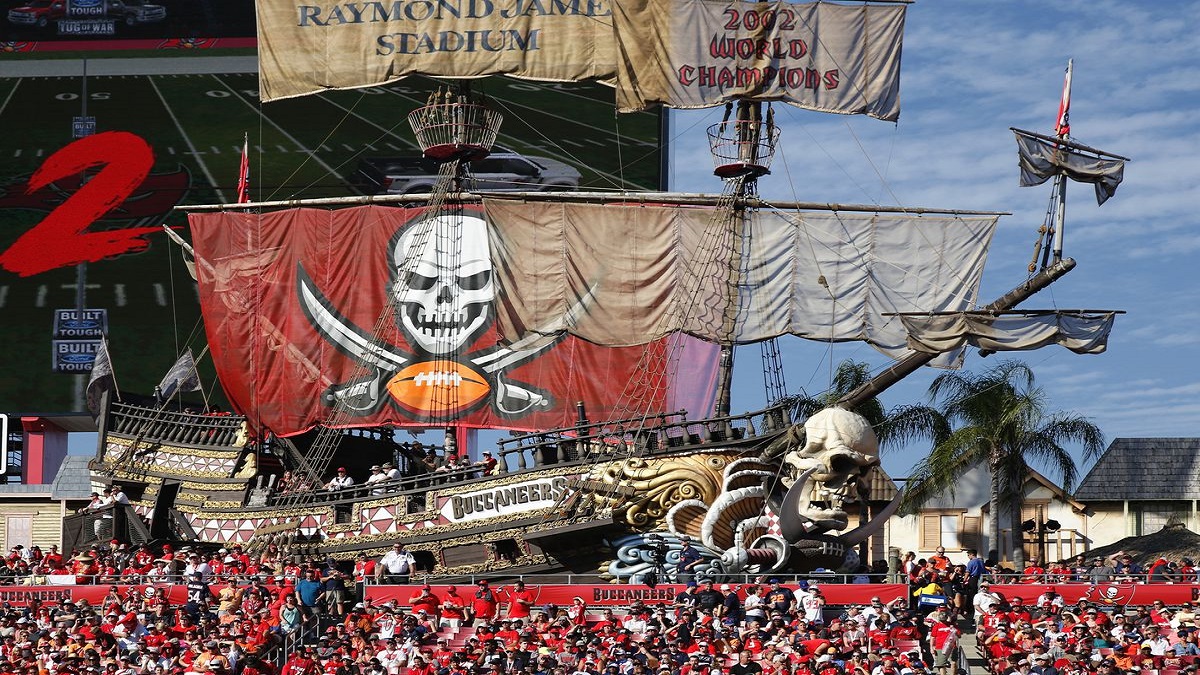 Last year, WWE Wrestlemania 36 was scheduled to take place at the Raymond James Stadium. Kevin Owens got the fans excited when he revealed that he intended to jump off the pirate ship at the Stadium. The Raymond James Stadium is home to the NFL Super Bowl LV Champions, the Tampa Bay Buccaneers.
But due to the pandemic outbreak, the Showcase of the Immortals was shifted to the WWE Performance Center. Considering the circumstances, Owens got his Wrestlemania moment when he jumped off the Wrestlemania sign onto Seth Rollins.
WWE is finally heading to the Raymond James Stadium this year, with Wrestlemania 37. Predictably, Owens is again considering the pirate ship jump. He recently appeared for an interview with Ryan Satin of WWE on FOX. He revealed that this time again he intends to jump off the pirate ship.
"No, I want to do it. I can't promise people that I'm going to do it because, you know, circumstances and whatever. But, I can promise everybody that I'm gonna try as much as possible to do it. I'll do my best…I will literally do everything in my power to get to the point where I can jump off that ship."
Owens is prepared for the pirate ship jump this year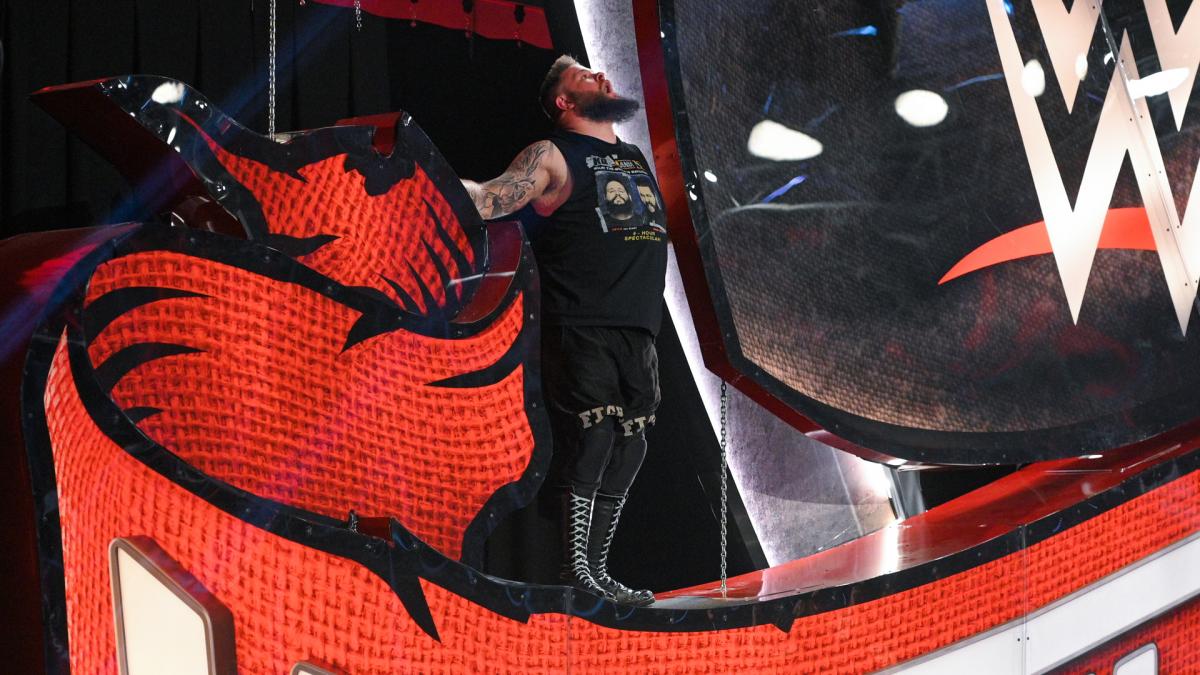 Kevin Owens revealed during the interview that he had studied the pirate ship much before last year's Wrestlemania. He has made up his plans and is prepared to pull of the jump at Wrestlemania 37.
Considering the location of the ship in the stadium, the match stipulation would be interesting to enable the jump. WWE might not put Owens in a Last Man Standing match as he was a part of it at Royal Rumble.
Currently Owens is involved in a feud with the Universal Champion, Roman Reigns. But there isn't much clarity on whom Owens will be facing at Wrestlemania 37.
Wrestlemania 37 airs live on 10th and 11th April, 2021.
Also Read: Booker T would build a wrestling promotion around AJ Styles