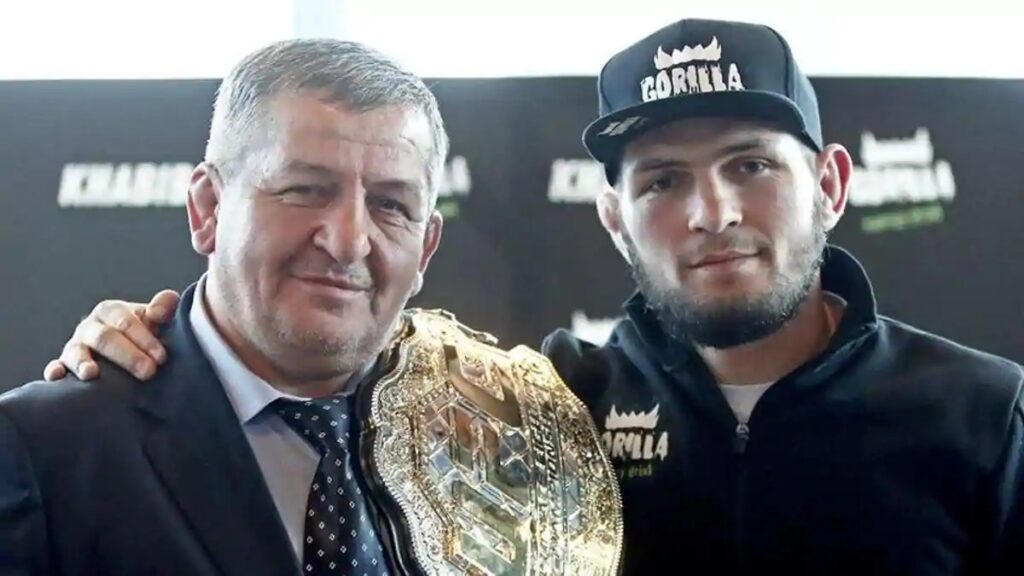 Abdulmanap Nurmagomedov breathed last on July 3 and whole MMA fraternity mourned his demise. Khabib was seen at his father's funeral in a video.
The Russian coach and mentor was 57 years old and had contracted the virus. Although he was closely monitored, fate had something else in store. His condition deteriorated further when he suffered further stroke.
The undefeated 155-pound champion is yet to say anything after the demise of his father. Khabib and his associates were seen paying homage at the funeral.
Except Khabib several fighters paid homage on their social media accounts to the Russian coach. He had remained true to his beliefs during his entire life.
Also Read: "Condolences and rest in peace Abdulmanap Nurmagomedov"- Conor Mcgregor mourns and dedicates a special message
One of the main things remembered about Abdulmanap was that he forgave Conor McGregor even after he had spoken a lot of harsh words against Abdulmanap and his family. Many believed that the 'Notorious One' had crossed several professional lines with his harsh words. 
 Abdulmanap Nurmagomedov had still invited the fighter to Dagestan. He said that he had forgotten the past.
Abdulmanap said that he invited McGregor as a guest and it was all in the past and he should not stop there. The statement issued by him read, "Today I invited Conor to our home. Yes, I made this statement. I invited him as a guest. He can visit Dagestan why not. It's all in the past, we should not stop there, life goes on. Our religion should show grace not only in words but also in deeds". He said that if he comes we will treat him as a dear guest.