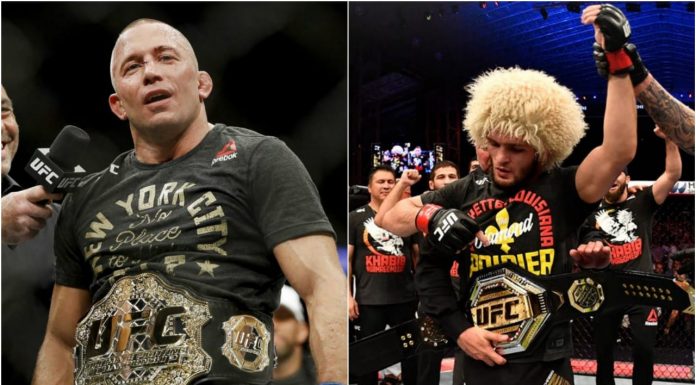 The undisputed and undefeated UFC lightweight champion Khabib Nurmagomedov has been constantly dragged by UFC president Dana White to make his comeback for one last match of his carrier.
Since Khabib announced his retirement with a win against Justin Gaethje, the talks were really high that he'll return to face the UFC G.O.A.T Georges St-Pierre. Dana White is going to meet Khabib again soon to discuss the fate of the Lightweight division.
But in the latest interview with fellow Russian fighter, Magomed Ismailov Khabib said he has given up on the dream to face 'Rush'. Khabib says, "When you say Georges St-Pierre, that name really motivates me,"
"GSP really makes me excited and so on but it's all over, brother. He's 40 years old. Let's just leave it. For sure we like him as a human being. He is the legend. He is the decent representation of mixed martial arts. Let it be like this, there's GSP and Khabib."
Georges St-Pierre is also not interested in coming back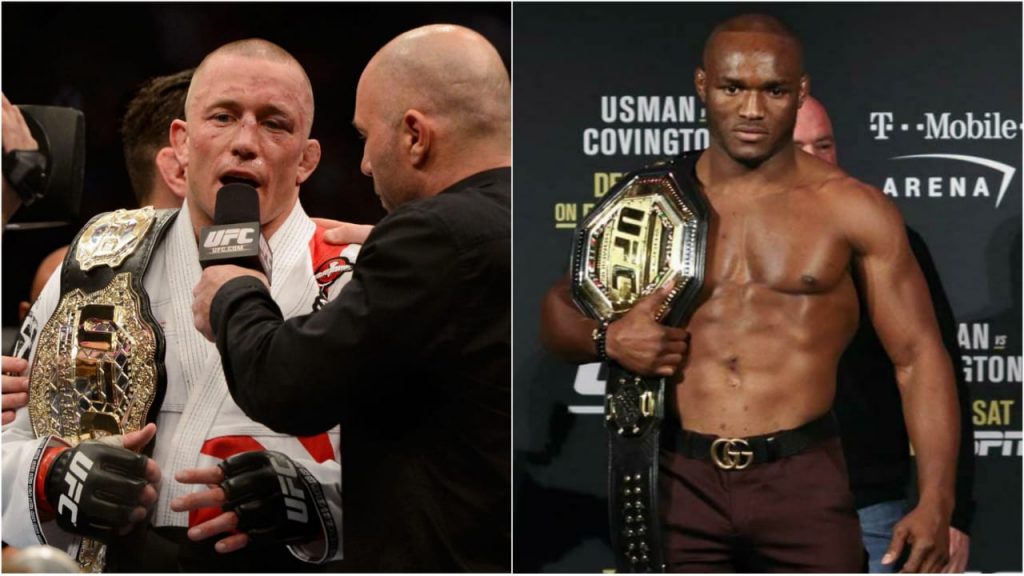 GSP last fought inside the Octagon in 2017 in a fight against Michael Bisping. Since then 'Rush' hanged his gloves and never found the motivation to return back inside the Octagon.
After winning the fight against Gilbert Burns and broking the record of most consecutive wins in the Welterweight division. Kamaru Usman called out Georges St-Pierre once again to face him.
But 'Rush' is happy in retirement, GSP says, "To go back and give three months of my life in a training camp to get a win over Kamaru Usman doesn't get me motivated, I don't think there's anything that would get me motivated to go back to the competition now. I'm not sure."
"It's not appealing to me to lose three months of my life, the stress, to try and get a win over Usman. As time passed by, it's getting less and less appealing. And I don't think there's anybody now that would make me come back. I'm good. I will always train and be in shape."
Also Read: "I'm ready to go straight for the belt," T.J. Dillashaw is ready for an immediate title shot for his comeback.