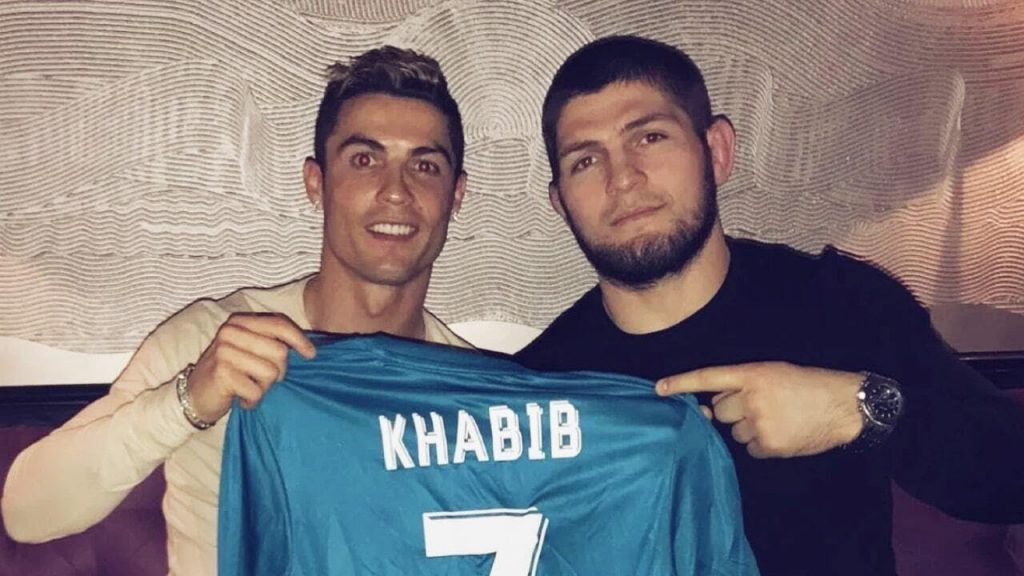 Convincing a UFC on who the greatest fighter of all time is, might be quite easy, when compared to the near impossibility of convincing a football fan. Arguably one of the greatest modern-day debate the rages on and on – who the greatest footballer of all time is, or to put it precisely, Cristiano Ronaldo or Lionel Messi?
Now, Khabib Nurmagomedov, arguably the greatest fighter of all time, is an ardent football fan. He has regularly been seen turning up at matches, and he was even present at the recently concluded champions league match between Paris Saint-Germain and Barcelona.
'Zlatan can also be called a great player in his own way'
More recently, the Dagestani weighed-in on the football-GOAT debate when asked who the best football player in the world is right now, in an interview with Russian YouTuber Krasava. He picked Juventus star Cristiano Ronaldo as the best player in the world (Khabib has a good relationship with the footballing superstar), followed by Barcelona star Lionel Messi and the 'aging-like-fine-wine' Zlatan Ibrahimovic.
Khabib Nurmagomedov was quoted as saying, "Well, I would place Cristiano first. Cristiano is the best. Zlatan can also be called a great player in his own way. And in terms of results – Messi is the best. So: Cristiano, Messi, Zlatan."
Well, Khabib has given his opinion. But it is actually hard to pick one between the two greatest exponents of the game. Each has his own unique style. Do you agree with Khabib? Who according to you are the top three footballers in the world right now?
Also Read : Amanda Nunes issues a warning to the towering Megan Anderson ahead of their fight at UFC 259