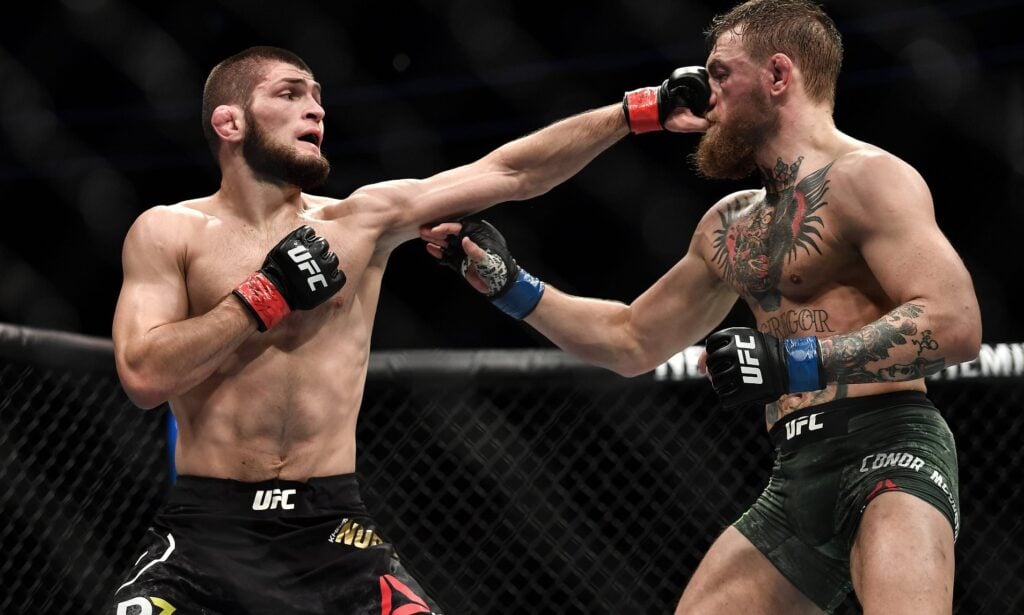 UFC President Dana White reveals that he had arranged for the comeback of The Ultimate Fighter until the undefeated lightweight champion Khabib Nurmagomedov pulled the plug over message leaked by Conor McGregor. Given the hot-headed rivalry between Khabib and McGregor, especially after the end of their match at UFC 229. Dana White states that that promotion had already padlocked Khabib to coach Season 29 of the reality series opposite rival Conor McGregor. 
Prior to this McGregor recently posted screenshots of previously private text conversations with White led to Nurmagomedov turning down the coaching offer. Even Khabib's manager Ali Abdelaziz had suggested earlier that his client wants no part of McGregor, what so ever.
Dana White reveals Khabib turns down coaching offer for 'TUF 29'
Season 29 of "The Ultimate Fighter" is expected to get underway later this year. No further details have been released, though White has indicated the promotion is currently in the advanced planning stages. The series' most recent season came in mid-2018.
"He was going to do it until Conor did all of this sh*t," White said in a recent interview with Barstool Sports. "I almost had it. That's what I was saying: I felt like I was in a good place and I was going to get that done. We were going to do 'The Ultimate Fighter' on ESPN and do the rematch. But you know, Conor blew that. … Yeah, Khabib said f*ck him."
McGregor and Khabib fought at UFC 229 in 2018, where in the former made some strong and bold statements about Khabib's cultural and religious beliefs. What led in the octagon was a rage by Khabib answering all of McGregor's allegations at once.
Also Read: Conor McGregor vs Dustin Poirier 2 confirmed