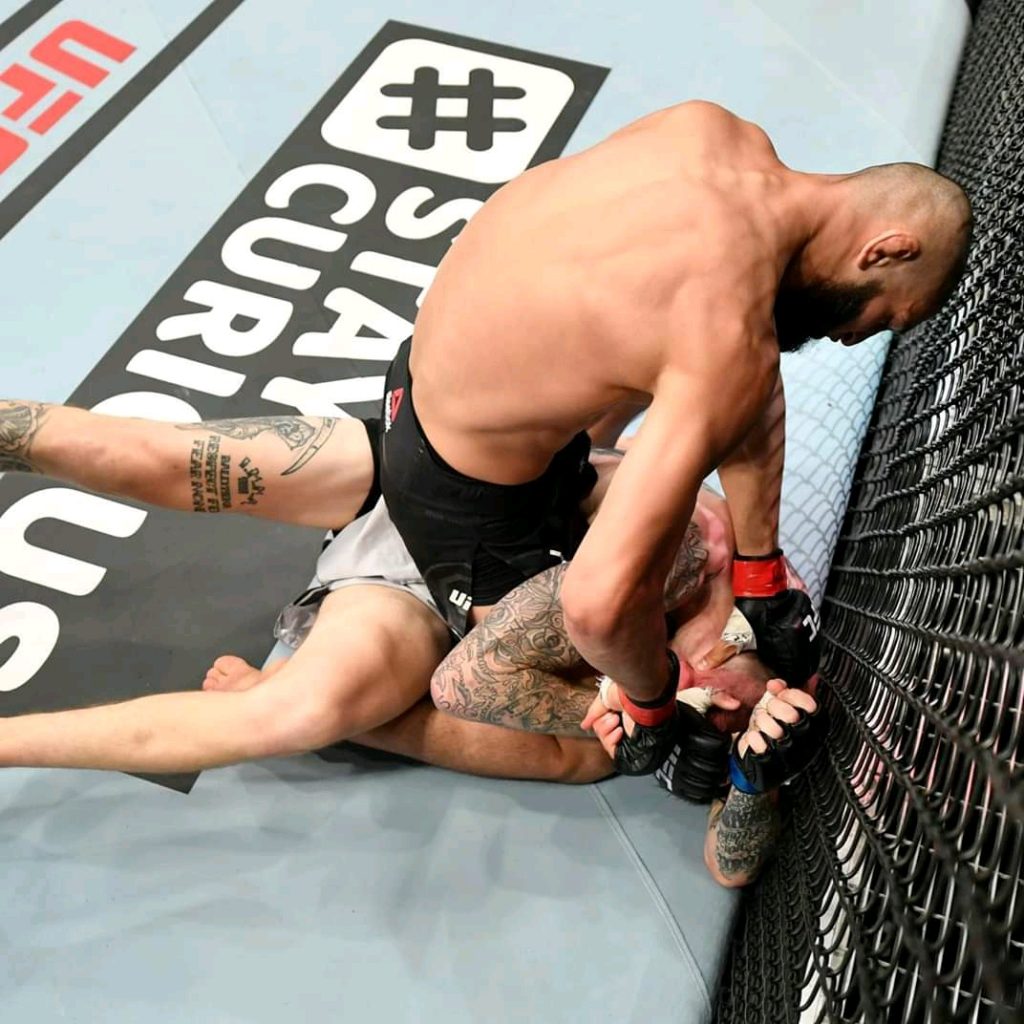 After within two back to back fights in different divisions at UFC Fight Island, Chimaev announced him on the big stage. The-26-year old called out Nate and Nick Diaz as well as the rest of the UFC welterweight division saying it is the 'easiest money.'
Khamzat Chimaev calls out the Demian Maia and Diaz brothers on same night
It appears like Chimaev does not think Maia as much of a challenge. As he urges UFC President Dana White to schedule him against the Diaz brothers next within the next moments.
Chimaev tweeted,"InshAllah if I will defeat my next opponent Dana White @danawhite please I can fight Maia, Nate Diaz and Nick Diaz back to back same night or every week."
"Easiest money welterweight division."
Dan White praises Khamzat Chimaev
He last month received high praise from UFC president Dana White referrering to the 8-0 fighter as the 'real deal'. Also admired the Russia born Swede's mentality.
White said, "This kid wants to fight every weekend and he's not joking. Obviously in this climate that's tough to do, but I love that s*** and I wanna do it."
As things stand, Chimaev is scheduled to face against Gerald Meerschaert. If the former beats Meerschaert. Victory in that would likely line up Chimaev against former title challenger Maia on Fight Island.
Talking about the elder Diaz brother, speculated to make a comeback after 2013 in the octagon. Clearly his star-studded charisma has attracted a lot of young as well as veteran fighters for a fight. One of those long list of fighters include Khamzat Chimaev.
Whereas Nate Diaz is expected to not return to the octagon for the remainder of this year. Would likely be seen next squaring up against Jorge Masvidal. What is supposed to be a rematch for the BMF title at UFC in January 2021.
Also Read: UFC Heavyweight Champion Stipe Miocic signs with VaynerSports