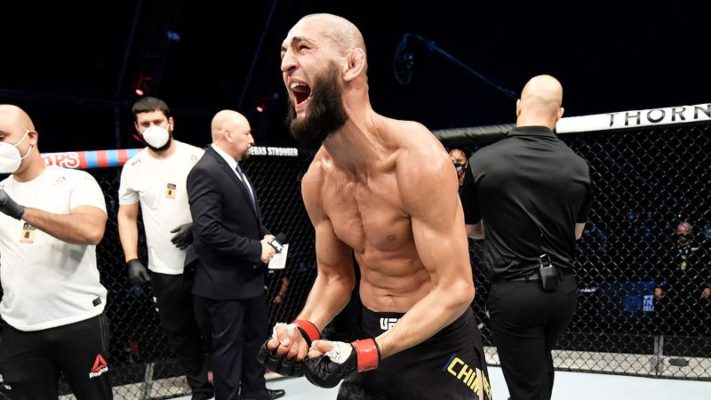 Khamzat Chimaev has rose to fame within a short spam after winning two fights in just 1 days. Besides, he was the only UFC fighter to have 2 matches under his belt at UFC Fight Island in Abu Dhabi. 
Chimaev has said that he doesn't like Mike Perry. One day before his 2nd fight at Fight Island, he explained why he doesn't like 'Platinum' and  almost sent a chilling and killing warning to the fighter .
Chimaev warns Mike Perry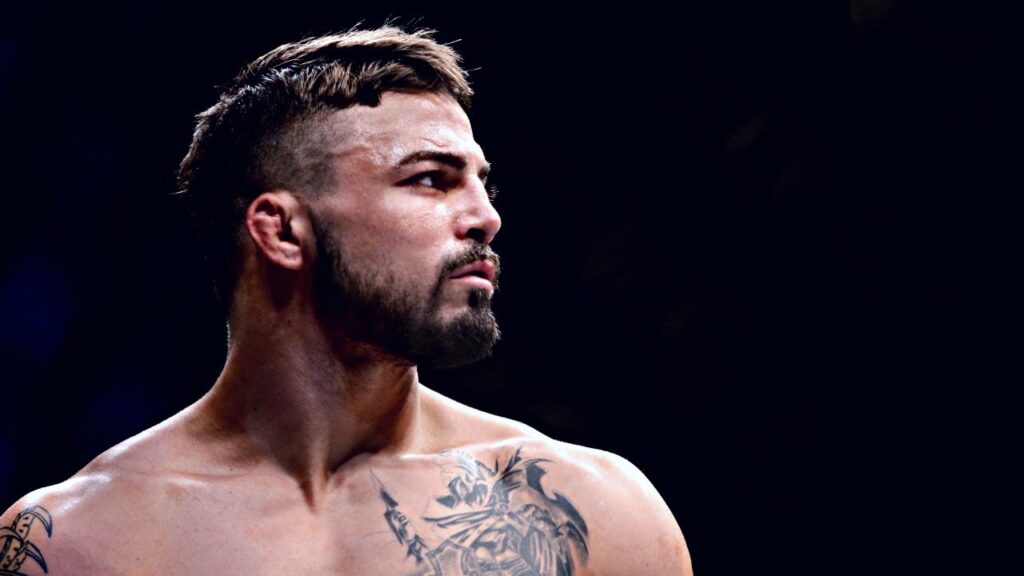 While speaking with RT Sport, he explained  why didn't like  Mike Perry. He said, "Because I see these guys, he hit one old man. In my country in the Russia if he like hit an old man somebody go close to you and see this they gonna start to hit you. Because, it's not respect if he punch my father, my father old. I go to kill him, it's like I don't like this guy."
Chimaev warns Conor McGregor
Besides warning Mike Perry,  the fighter also spoke about Conor McGregor. He even said that he doesn't like him.  Earlier, Chimaev called McGregor 'chicken' and asked him to keep quiet. He said, "Like him, Conor did this also. I don't like that."
Khamzat Chimaev makes waves in the UFC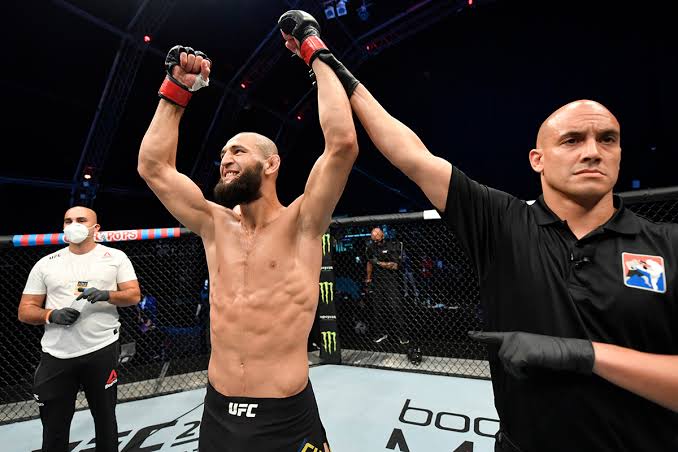 The fame of Khamzat Chimaev is on continuous rise. He first defeated John Phillips. He landed 124 strikes to his opponent and Phillips was only able to strike 2 punches.

Under 10 days, he took another fight with Rhys McKee at Welterweight. Here, the fighter continued his domination and landed 60+ punches on McKee without even absorbing a single punch.

Chimaev is himself so much motivated. He claimed after the fight that he could fight again in just an hour.
However, the two fighters he has expressed his desire to fight might not compete for some time. McGregor has retired and nothing can be said about his return while Mike Perry will not be offered any fight for sometime.
Also Read: Khamzat Chimaev calls Conor McGregor 'Chicken Heart': ask Dana White for a fight