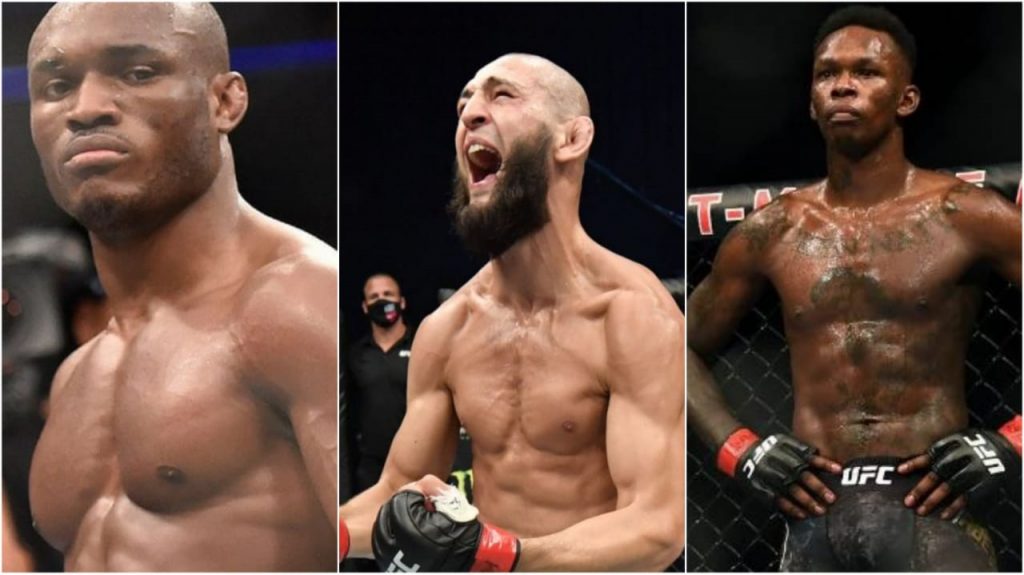 The Borz, Khamzat Chimaev is probably just one fight away from catapulting his carrier at UFC and this fight is going to be the biggest one for him as he'll be facing the number three ranked opponent Leon Edwards. But if anyhow he'll get a W in his column against Edwards it is going to be a huge boost for his carrier.
Khamzat fought two of his three fights in the middleweight but he'll be returning back to 170 pounds again in the fight against Edwards. In his last middleweight fight, he knocked out Gerald Meerschaert in just 17 seconds of the very first round. But the fight against Edwards isn't going to be this much easy for him.
Khamzat is competing in both weight classes and he isn't sure yet which title fight he wants first. But 'The Borz' is confident that he can take both the championship belts in his hands by defeating Kamaru Usman and Israel Adesanya.
In his recent interview, Borz says, "Usman is a good fighter but doesn't have that knockout punch as I have and he doesn't have wrestling like me. What is he going to do? What is he going to do? If I do my hard work in the gym, nobody can beat me in the fight."
The Borz is ready to take Adesanya's belt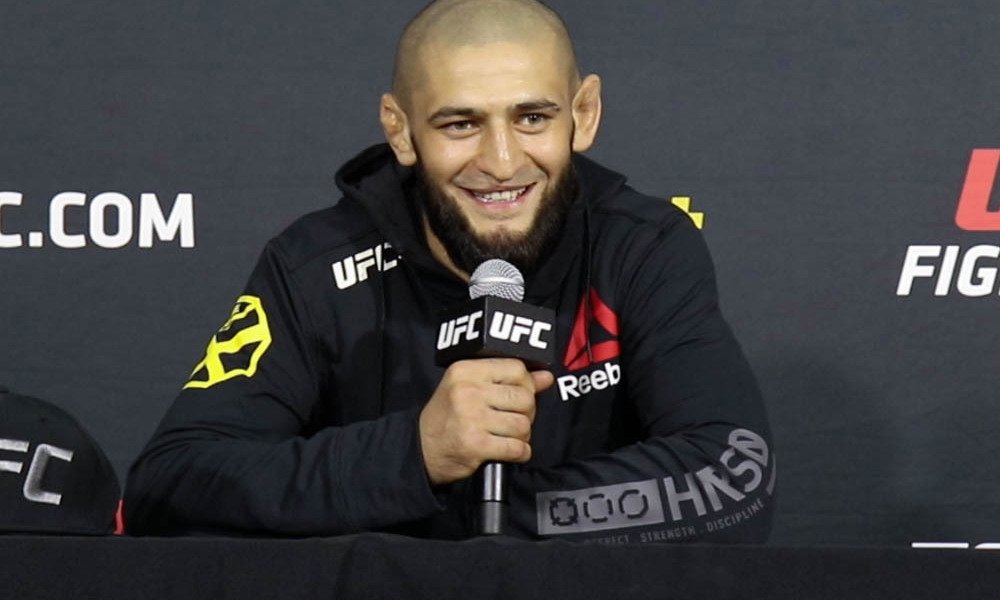 Khamzat has earlier announced when Adesanya called him rat lip, that this will cost him his belt. Talking about his middleweight matches he says, "I think Paulo Costa was scared in this fight, I don't know why people are scared to go in the cage and fight. In the gym, everybody's tough, like hard sparring. Then come to the cage, they are being chicken. I don't understand this mentality.
"Adesanya is good in the standup, but nobody did wrestling against him. Yoel Romero, he only threw three or four punches in the standup. … I can beat this guy. How is he going to come up from under me if I take him down? I don't think he will. I'm going to beat his face."
Khamzat is sure confident that he is going to be a big name in UFC but the fight against Edwards will tell how strong he is.
Also Read: 'It's not meant to be that we face each other' Israel Adesanya reacts to Jared Cannonier's loss