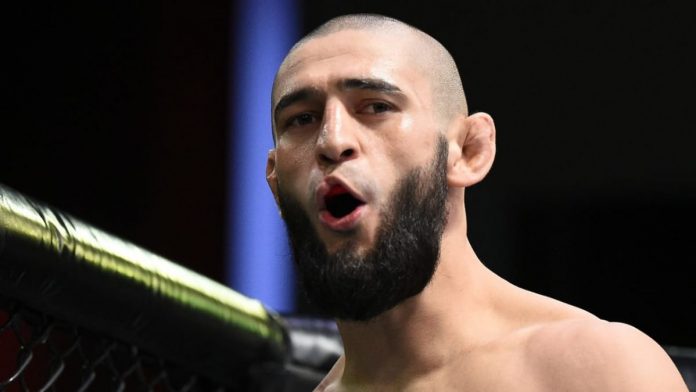 Khamzat Chimaev made a terrific start to his UFC career in 2020. Having made his debut only in July 2020, he went 3-0 up in the UFC in no time. Things were looking good and he was all set to take the welterweight division by storm. He was booked to fight top ranked welterweight Leon Edwards – a match that never happened. The pair were booked a staggering three times, only for the fight to be cancelled every time, due to the fighters testing positive for COVID-19.
However, the disease got the better of Khamzat Chimaev, and the 'Borz' still seems to be suffering from the long-term effects of the dreaded disease. He even announced his retirement, much to the shock of everybody, although there are speculations that he might come back, once the disease's effects die down. More recently, Dominance Management CEO Ali Abdelaziz took to Twitter to reveal that Khamzat has been doing well.
'This guy's a physical specimen' – Dana White
"The wolf doing good @khamzat_chimaev", Ali Abdelaziz tweeted.
Dana White had earlier revealed in an interview with BT sport about Khamzat. Speaking of which he said, "This guy's a physical specimen. This guy is unbelievable. He's probably never been sick like this before. The difference between him and all the other fighters (who've had COVID-19) is the other fighters did what they were supposed to do. They weren't running full speed on the treadmill and taking grappling classes with guys who were healthy. You can't do that."
Khamzat is still undefeated in his professional MMA career. He has a long career ahead of him, given that he is only 26. Do you think the 'Borz' can beat the lasting effects of the coronavirus, and make a strong comeback?
Also Read :Eugene Bareman feels Jon Jones isn't the greatest 205-er