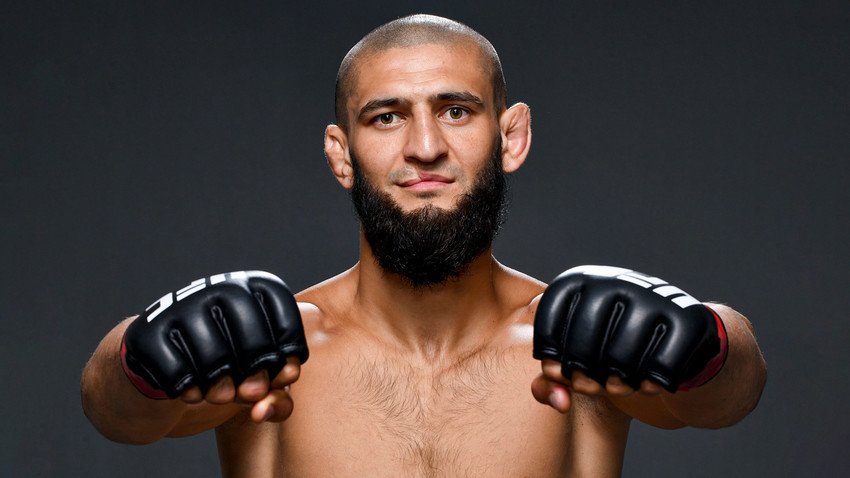 The dangerous Khamzat Chimaev is actively looking for a fight, asking UFC to find him an opponent very soon. With the not able to find a proper opponent and the opponents Khamzat had called out, refusing to fight; "The Borz" became desperate. But, now it looks like his prayers might have been answered, albeit not very soon; thanks to Darren Till.
With the Brit, Darren Till expected to face Jack Hermansson on December, Till has hinted that he would face Khamzat once he beats Jack. Darren Till took to twitter to post a photo which horizontally showed Jack, Khamzat and Adesanya; in that order.
"I will be ready" – Khamzat
The tweet posted by Darren Till shows the opponents he has lined up in his mind, with the last one being the current middleweight champion Israel Adesanya. The photo of Adesanya was quite blurry, which could have meant disrespect to the "Last Stylebender", but, Till was clear depicting his intentions of becoming the middleweight champion someday.
An already hungry Khamzat, was quick to reply saying that he will be ready.
Of course, 'The Borz' will be ready. The Swede will even fight with the heavyweight division if he is allowed to. Such is the drive and determination he has, to succeed in the UFC. After just dilapidating his first three opponents in the UFC, he will obviously be looking for a worthy opponent to keep his juggernaut rolling. And, Dana White told after Khamzat's second win, that he will soon fight with an elite opponent. But, a busy schedule for the UFC and Dana White has not helped Khamzat's needs.
Now that Darren has hinted that Khamzat is next in line, Khamzat would be willing to grab the opportunity with both hands. Bring it on, KHAMZAT!
Also Read: Derek Brunson and Darren Till have a go at each other on Twitter