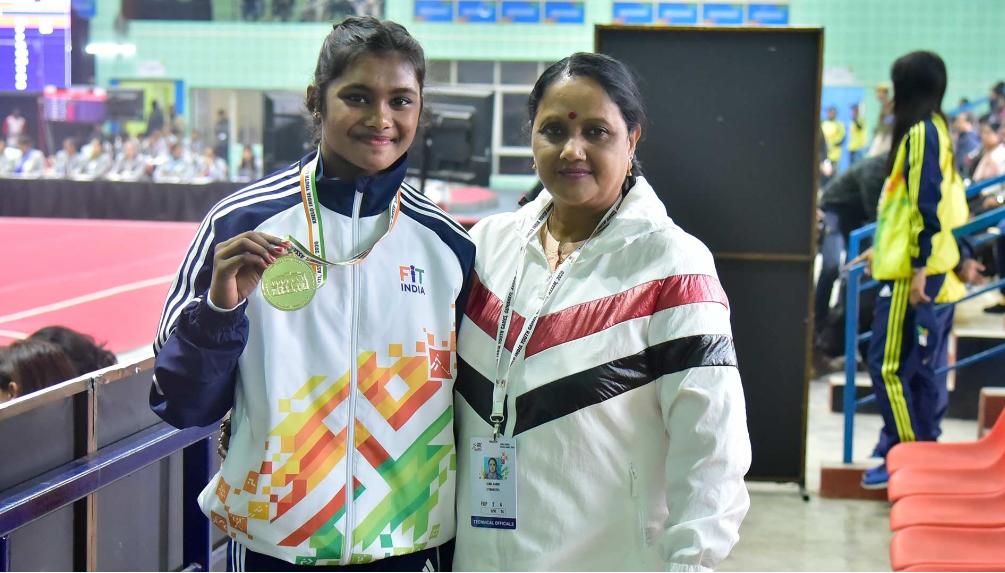 When we talk about gymnastic, one name pop up in our mind. Dipa karmakar, hails from Tripura, finished fourth at Rio Olympics. Now another gymnast from her state has emerged in Khelo India Youth Games 2020.
Young gymnast from Tripura, Priyanka Dasgupta has won record four gold medal at ongoing Khelo India Youth Games. The 16 year old idolize Dipa Karmakar and is possibly the next big thing in Gymnastic.
She won gold in All-Around, Balancing Beam, the Floor Exercise and Valut to emerge as standout performer in under-17 category. Last year she missed out on a medal by slightest of the margins.
This year she won over the pair of Riddi and Siddi Hattekar of Maharashtra. She took advise from Dipa Karmakar to perfect herself in All-Around, which was her weak link.
Looking at her journey, she started this sports after a neighbour advised her mother to send her to Vivekananda Byamagar for coaching. She is coached by Soma Nanadi, coach of Dipa Karmakar before her husband Bisweshwar Nandi took charge of her.
Her coach Soma said " when Priyanka first came, I didn't think she was so talented. But ofcourse, talent is not everything. She put her head down, was willing to work hard and learn new things. That's what makes her what she is."
That quote suits her " Hard work beats talent when talent does't work hard". Today due to hard work she made her state and parents proud. We hope in coming years she represent India and bring laurels to us.