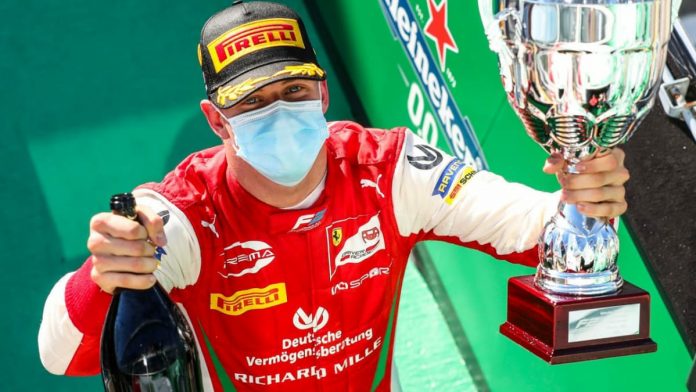 As we are almost heading into the start of the 2021 F1 season, there have been a lot of speculation about young Mick Schumacher making his debut. Manu critics suggest Mick has got the chance to be a part of this elite racing series only because of his surname. But many would disagree, one of which is Kimi Raikkonen.
According to the former world champion, Kimi Raikkonen. The Iceman opened up that he has immense respect for the young German and reckoned that his path to F1 has everything to do with his talent.
Mick is joining the F1 grid after a strong showing in F2 with PREMA Racing. However, he doesn't seem to be getting up to pace from the word go. Instead, his 2 seasons in F2 indicated that Mick takes his own time to get up to speed.
Kimi Raikkonen on having a soft spot for young Mick Schumacher
As reported by Motorlat, Kimi revealed that the entire paddock has been respectful to Mick since his official F1 entry. However, he also clarified that Mick hasn't used his surname to his advantage, and rather relied heavily on his talent.
"Sure, part of it is that (people having a lot of goodwill for him because of his Dad), but he's not in F1 because of his second name," the 41-year-old said.
Mick will be racing for the bottom-field team, Haas. Of course, they were once dominating the mid-field pack. But the 2019 F1 season managed to disrupt the upward trajectory and has since been a downfall.
"It'll be exciting to see; hopefully he has a decent car. He reminds me a lot of his Dad. I'm very happy for him," Kimi concluded.
Also Read: "Lewis Hamilton is not stupid": Nico Rosberg confident Wolff's tactics would…