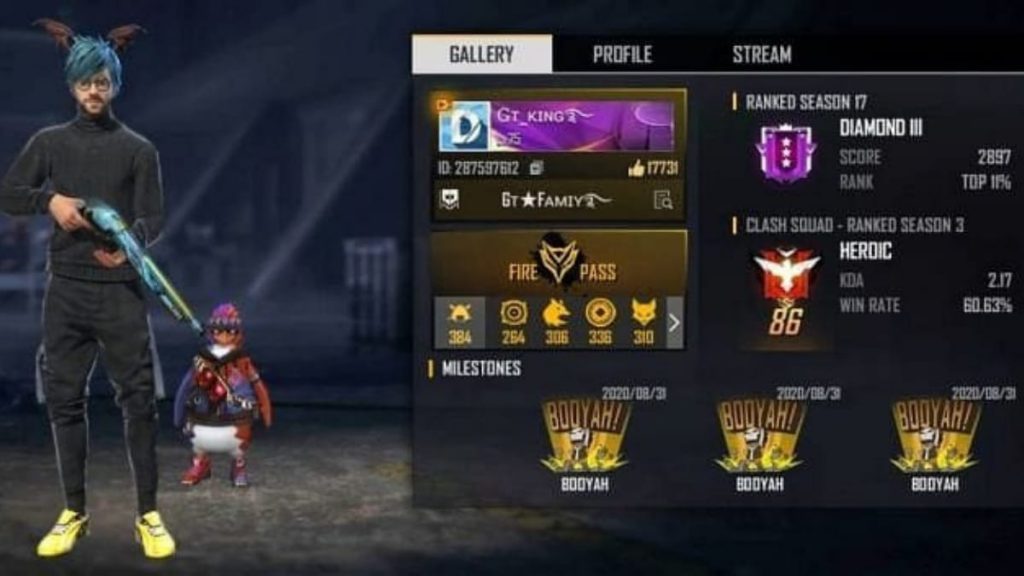 Free Fire is one of the most popular battle royale games in the market right now. Likewise the game has garnered a host of content creators on various social media platforms. One such popular content creator is the King of Free Fire in Tamil Nadu, GT King.
Ravichandra Vigneshwer, aka Gaming Tamizhan (GT King), is the most popular Tamil Free Fire content creator. In this article we take a look at his Free Fire stats, ID and more.
GT King: Free Fire ID and Stats
His Free Fire ID is 287597612.
Lifetime Stats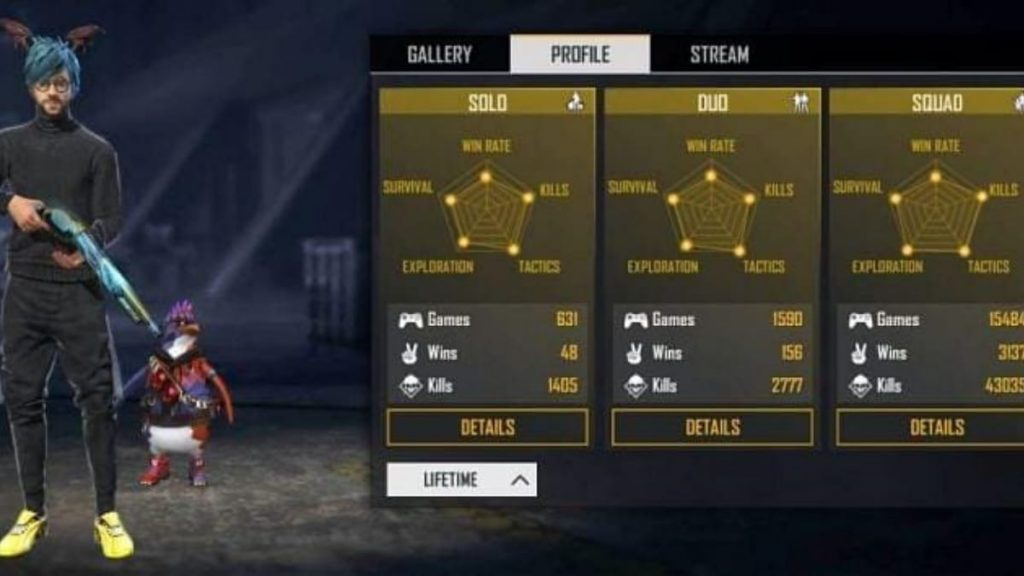 He has played a total of 15484 squad matches and won 3137 of them. Therefore his win rate translates to a solid 20.25%. He also has secured 43000 kills with a K/D ratio of 3.49.
Likewise he has also played a total of 1590 duo games, winning 156 of them. He has also maintained a K/D ratio of 1.94.
He has also played 631 solo matches with 48 wins to his name. He has also achieved 1405 frags with a K/D ratio of 2.41.
Ranked Stats
In the recent ranked season, GT King has played a total of 67 squad games. Likewise he has won 20 of them.
He has also played 25 duo matches, winning 13 games.
In solo mode he has played 12 and won 5 Booyahs.
GT King's YouTube Channel
The King of Free Fire in Tamil Nadu, had started his journey back in 2019 and since then has achieved major popularity. Currently he has over 1.22 million subscribers on YouTube and 101 million views combined. He makes fun and engaging content for his viewers that keeps them hooked.
Click here to visit his YouTube Channel.
Social Media Accounts
Instagram: Click here.
Booyah! : Click here.
(Note: The stats written in this article were recorded at the time of writing. However they are subject to change over time.)
Also read: Titanium Gamer's Free Fire Stats: All you need to know