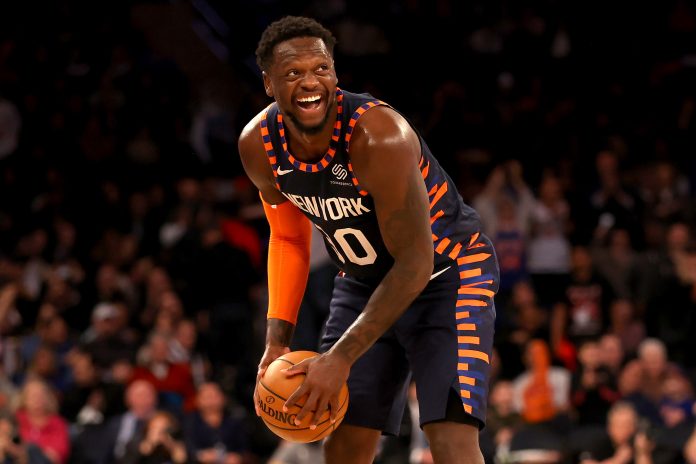 New York Knicks continue their upwards trajectory with a win over Washington Wizards having led by Julius Randle, who scored game-high 37. The New York Knicks had 6 players scoring in double digits, RJ Barrett added 21, Alec Burks knocked 20, whereas Mitchell Robinson scored a double-double with 16 points and 11 rebounds.
The Washington Wizards were led by Bradley Beal, who scored 22 points. The Wizards have now lost 9 out of their last 11 games. Before the game, Washington coach Scott Brooks spoke passionately about the importance of his team stringing wins to make a push for the franchise's first playoff berth since the 2017-18 season.
Julius Randle lead Knicks past Wizards, knocking 37 
Instead, it was the Knicks who played with purpose and led by 20 at halftime following Robinson's two-handed dunk off Barrett's missed free throw. That ended a first half in which Randle scored 21 points and Barrett had 10 points, five assists, and grabbed four rebounds.
New York did not let up in the second half, extending its lead to as much as 31. In one 52-second stretch in the third quarter, Randle drilled three 3-pointers on back-to-back-to-back possessions.
Washington is among the NBA's most intriguing teams on the eve of the trade deadline. The Wizards are 13th in the East, five games out of the last playoff spot in the conference, but have the league's leading scorer in Beal, who will be an unrestricted free agent this summer. 
Also Read: Brooklyn Nets emerge as favorites to win the 2020-21 Championship after…