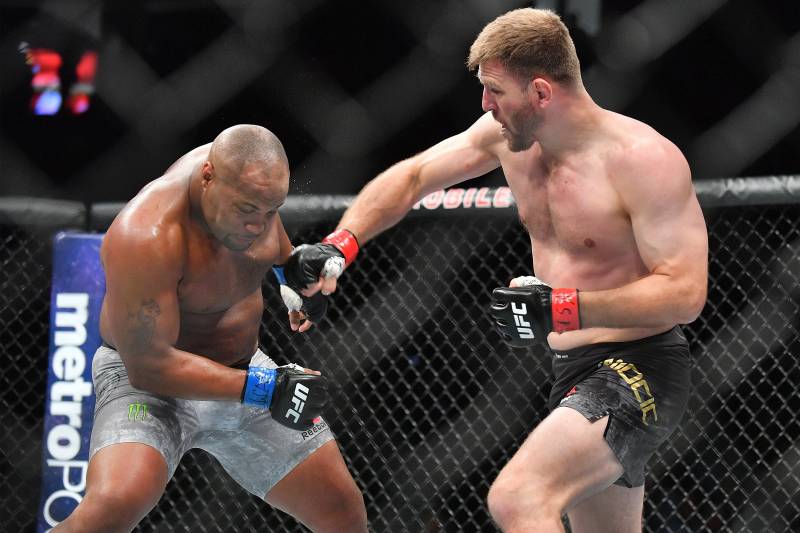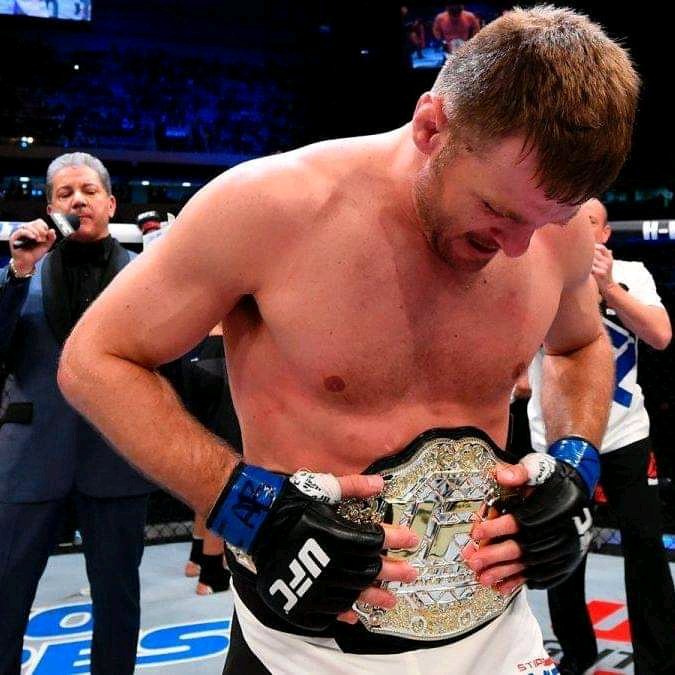 From past three years, careers of Stipe Miocic and Daniel Cormier have revolved around eachother. The duo are now heading into the trilogy fight and the fight is a question of legacy for both the UFC champions.
Miocic was the undisputed heavyweight and had defeated the unstoppable force Francis Ngannou at the beginning of 2018. Then in 2018, he was booked against DC and the duo met finally in July. But DC surprised the world as he knocked out Miocic violently and became a two division champion.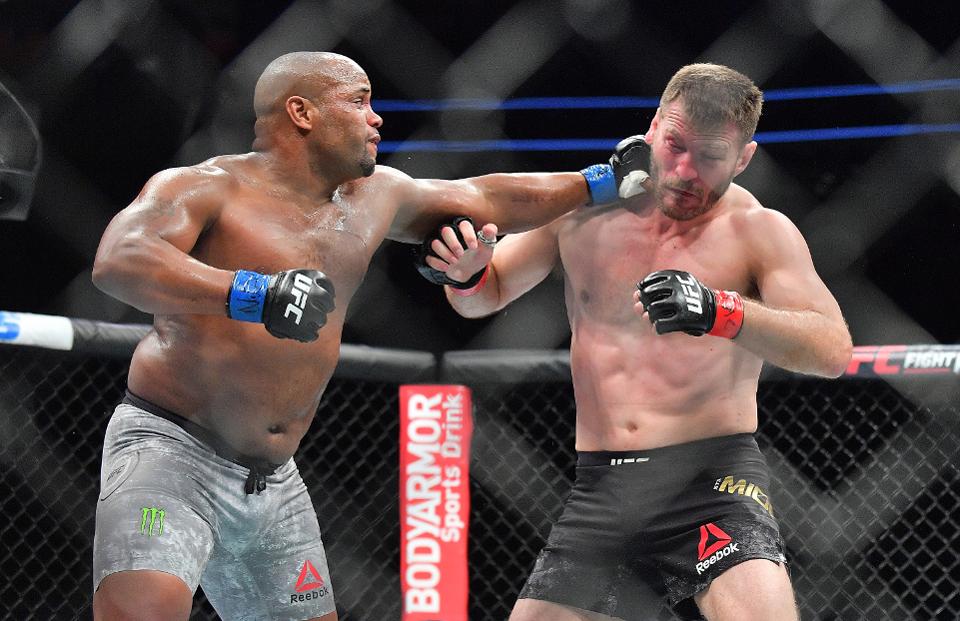 Stipe Miocic waited to avenge his loss and finally got a rematch after thirteen months. He finished Cormier with a fourth-round TKO. It was the first time when DC got finished inside the Octagon.
In a recent interview with MMA Fighting ahead of his trilogy fight, Stipe Miocic said that he has devoted a lot of time to a single opponent and he knows a lot about him.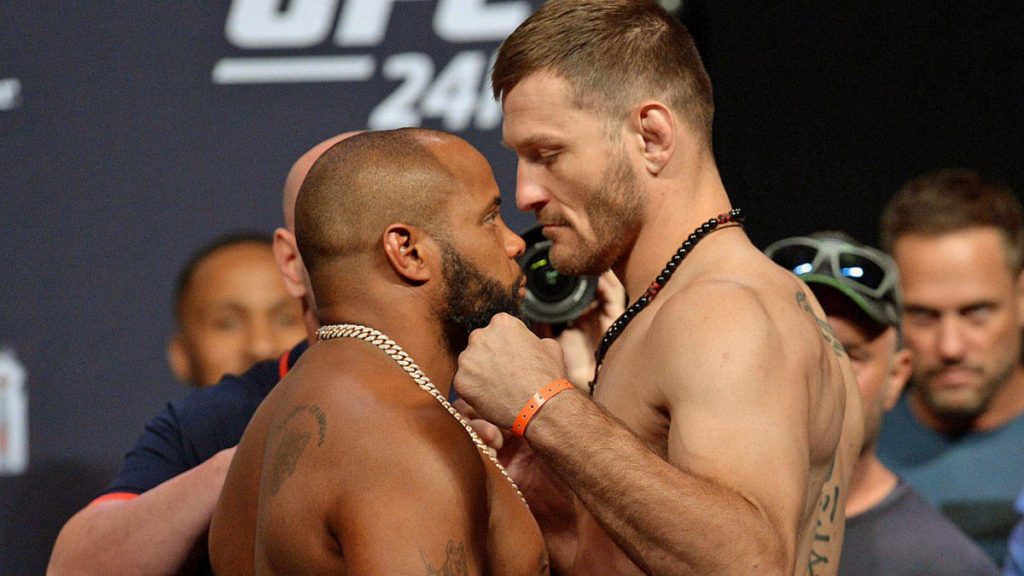 "Three years of it I guess. Every fight's different, he's got a different game plan himself, so do I. We're working on weaknesses, trying to exploit them on their part. It's what I do. It's part of the game. I'm a competitive person and I love competition. This is it. After this and we're done with the trilogy. Finally it's over. The trilogy is over."
Speaking of DC, he said, "He's a great fighter. That guy keeps coming, he doesn't stop. There's a reason he's at the top. He's a hell of a fighter. He's going to bring it again here on Saturday. I'm ready for it."
Miocic plans to look for a knockout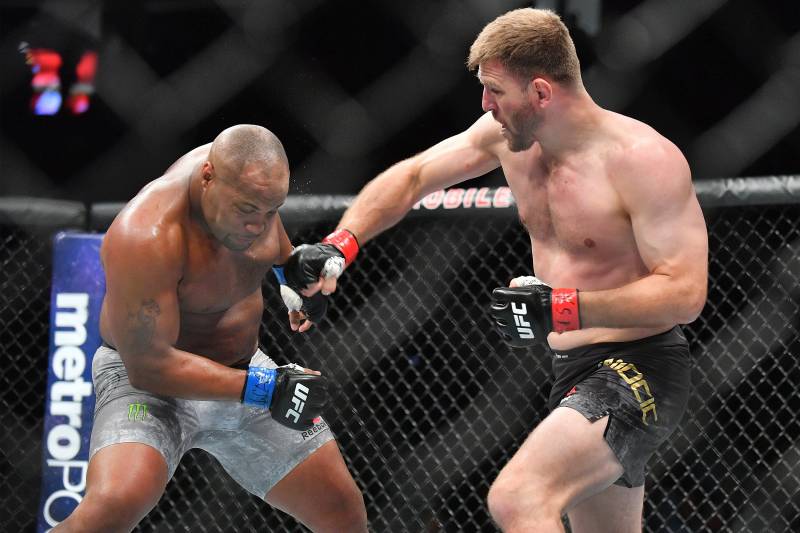 As the trilogy is coming nearer, Miocic is well aware that he needs to win this innordervto become the greatest heavyweight that ever lived.
He said that he will look for a knockout. "Hell yeah, a knockout's the way to go," Miocic said. "End the night early, come out of there unscathed. Listen, I'm definitely going for a knockout. If it goes five rounds, it goes five rounds, I really don't care. I'm going to get that win. That's legit all I care about. I've got no bad blood towards him. Not at all. I'm going out with the belt around my waist but I'll definitely shake his hand say it was a hell of a time."
Also Read: "Left hand has to be very active" tweets Daniel Cormier ahead of facing Stipe Miocic at UFC 252