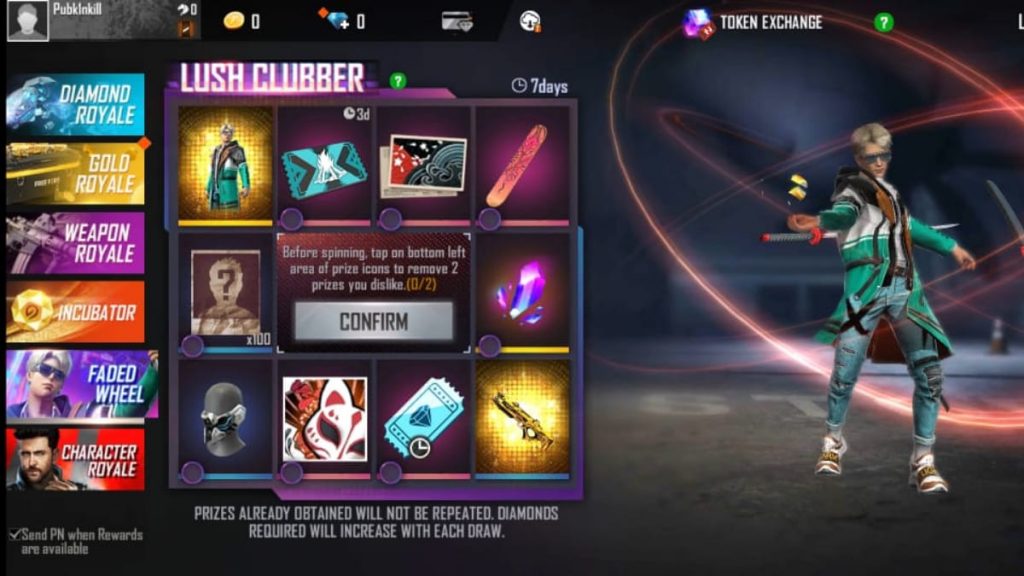 Free Fire releases new event Faded wheel, as we all have seen Free Fire has been providing players a plethora of events. After the ban of PUBG Mobile, it has increased the number of events for almost every day making it interesting and attractive for players.
Now the new Faded Wheel Event is added by developers. Similarly, Lush Clubber bundle and Champion Boxer Plasma gun is ready to grab.
I will be summarising you about the Faded wheel event.
All about Faded Wheel: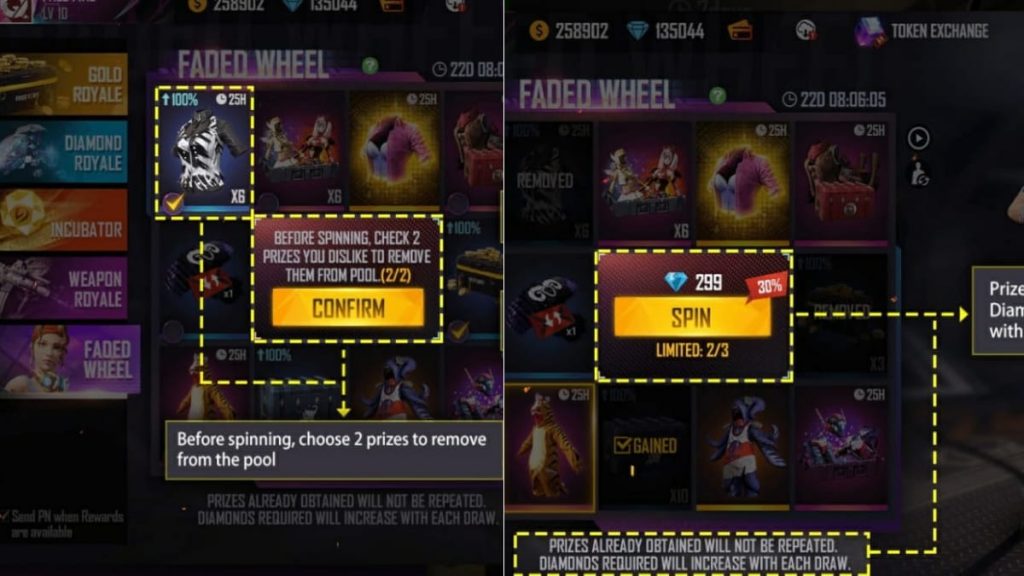 All special events in free fire cannot be participated without Diamonds. Similarly, you need Diamonds in this event also.
You need to spend diamonds to grab these grand prizes, the grand prizes are the Lush club Bundle and champion Boxer Plasma gun.
The event will be active from 6th to 12th October 2020.
This Event has total of 10 prizes and 2 grand prizes.
You need to choose two items which you don't want in beginning. So, that you won't win them during the draw.
The cost or number of Diamonds increases for every draw.
The cost of diamonds for every draw is as follows
Draw Number          Diamonds Needed
First                                   19
Second                              19
Third 19
Fourth                               39
Fifth                                   69
Sixth                                  99
Seventh                           199
Eighth                             599
Note: Players can win grand prizes in 1069 diamonds or less however it all depends on player luck. You won't receive the prize more than once.
Also Read: How to get Flaming Fist for Free in Garena Free Fire