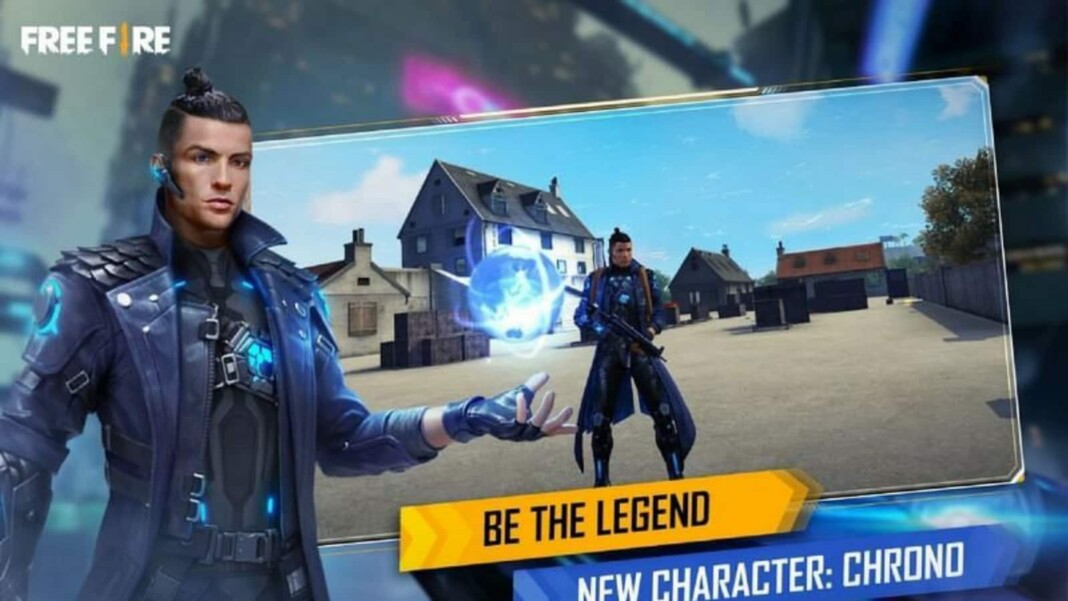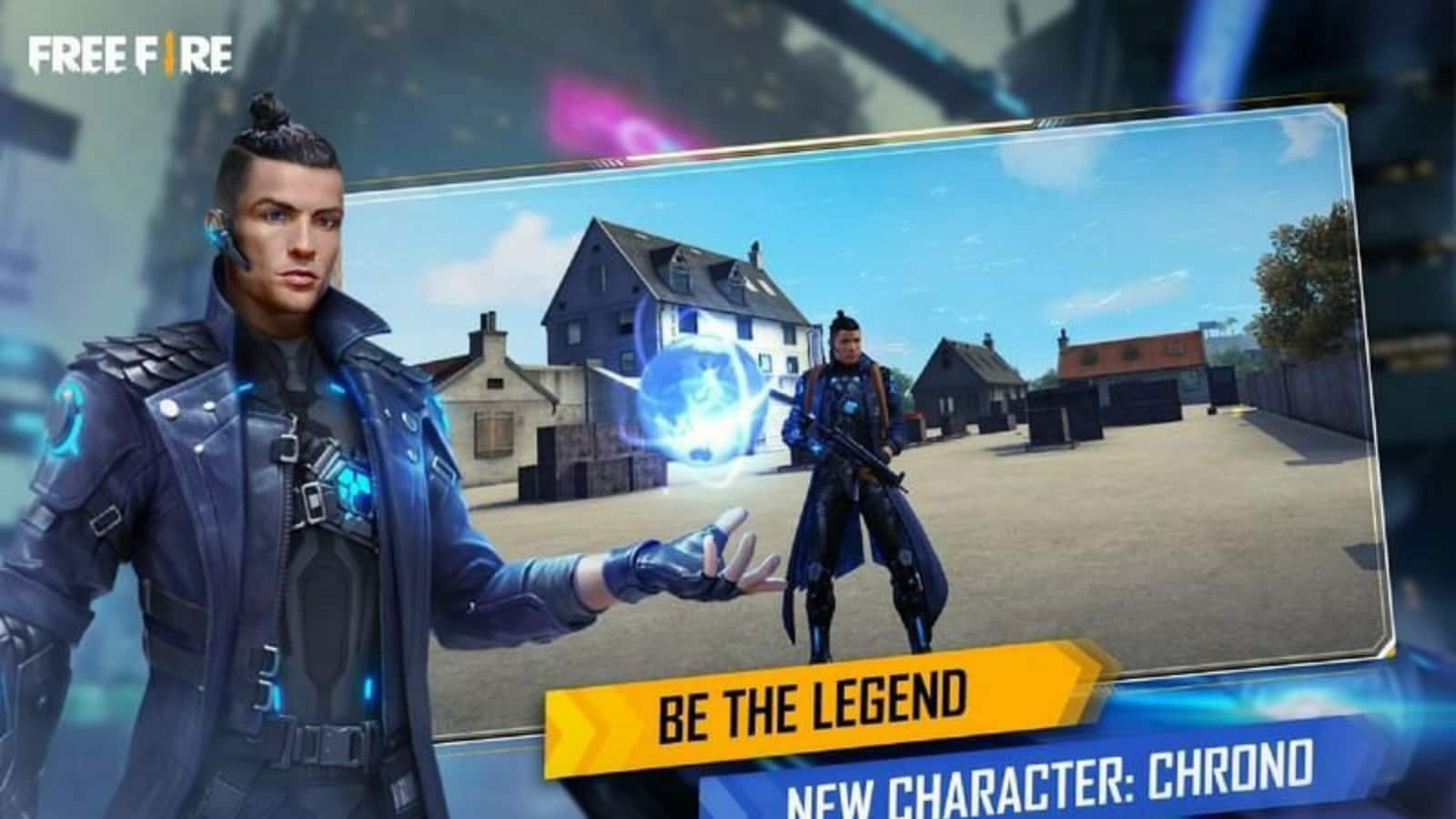 powerful character in Free Fire: Ever since the Chrono Character has been introduced in Free Fire, players started using it unconditionally. Even after receiving two major buffs in the recent patch updates, Here is how Chrono is still a powerful character in Free Fire.
Free Fire players have chosen Chrono after its initial release because of his potent and powerful ability. Chrono is used in all scenarios, be it ranked mode, Clash Squad mode, or any competitive matches like Tournaments. Even today, you will still find Chrono usage in all Free Fire tournaments by professional players. As the character is highly powerful, it created some imbalance in the game which led the developers to degrade its ability functionality to some extent in the OB27 update.
Although the degrade has disappointed the players, still Chrono has managed to remain one of the best characters despite being downgraded. Let us know how Chronos' ability has been reworked over the months:
Read More: Best Sensitivity settings for Free Fire MAX to hit headshots in close and long-range
Chronos' Initial Ability
Chrono's active skill ability is named Time Turner ability, which creates a force field that blocks 600 damage from enemies. Aside from that, movement speed improves by 15%, while teammates inside the field benefit from a 10% boost in movement speed. The impact will last four seconds, with a 50-second cooldown.
After opponents faced a lot of issues with this overpowered character, players were still not able to find a character that can potentially counter this ability. Such incidents created an imbalance in the game and the developers had reduced the functionality of the skill in the OB27 update.
---
Chrono's ability after OB27 update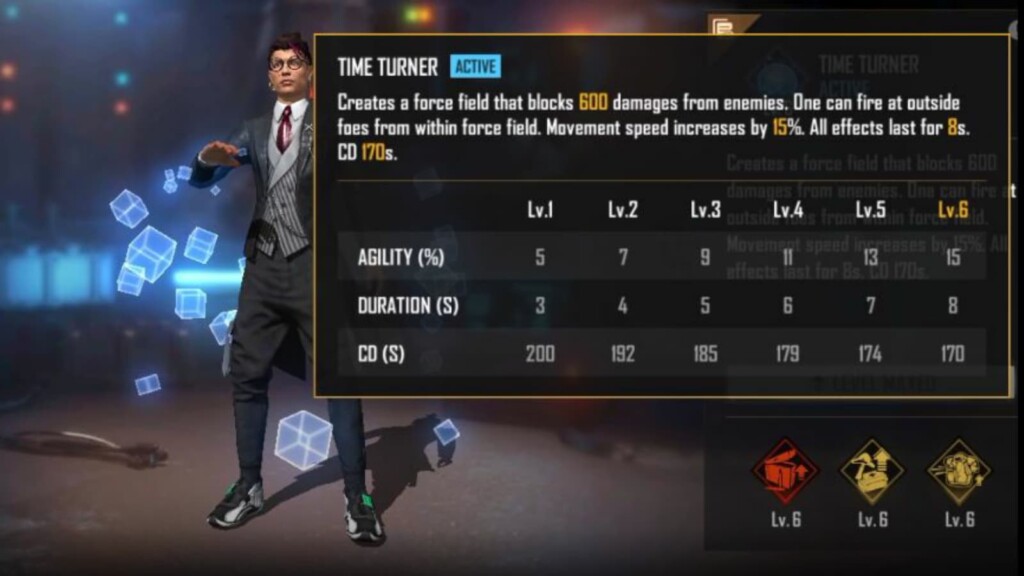 The OB27 had removed the ally movement speed boost completely. Chrono users now have a 5% speed increase at the basic level and a 15% speed boost at the highest level. The cooldown time has also risen considerably. Fifty seconds at the lowest level were translated to 200 seconds, while 40 seconds at the highest level were transformed to 170 seconds.
---
Ability following the OB30 update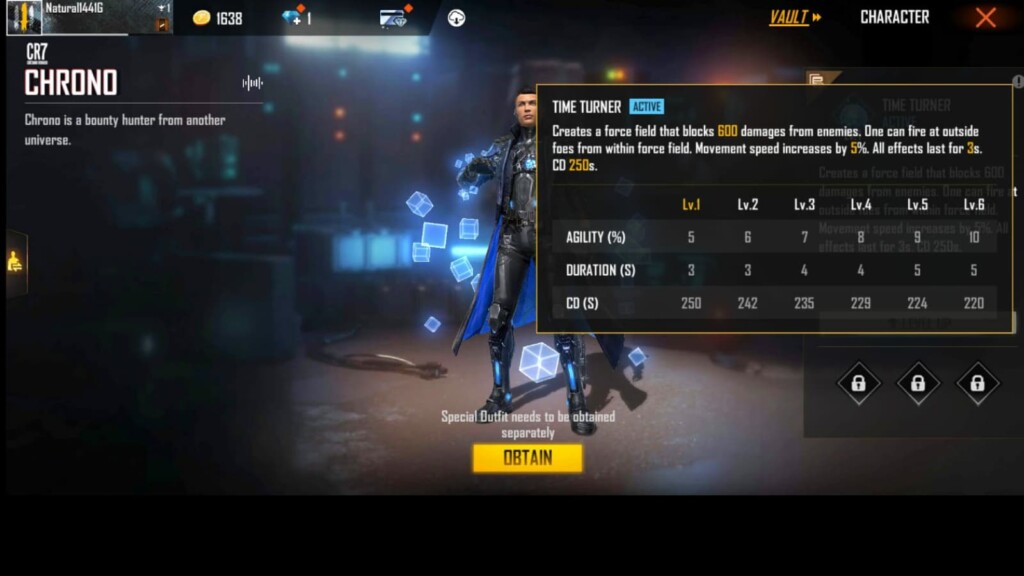 The new ability is again reworked which made it unusable. The OB30 update has changed the ability as follows:
Movement Speed – 5/7/9/11/13/15% -> 5/6/7/8/9/10%
Skill Duration – 3/4/5/6/7/8s -> 3/3/4/4/5/5s
CD – 200/192/185/179/174/170s -> 250/242/235/229/224/220s.
Despite these major de-buffs, Chrono still has the place in the best characters list. His ability is not so potent as the ability when it got introduced, but players still have a hard time finding a counter skill to this character. There are so many advantages of this skill and it is used by most of the professional players in the competitive scene.
As long as the force field exists, Chrono is still a great choice and is a powerful character in Free Fire.
Also Read: How to get the Phantom Predator Gloo Wall in Free Fire?