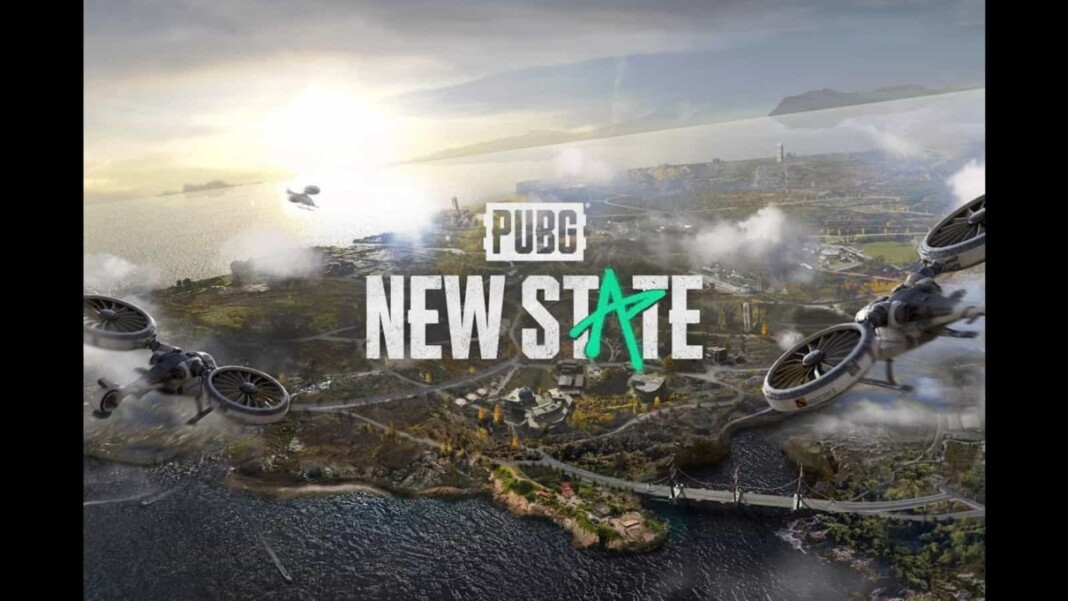 Everyone is keenly waiting for the release of Krafton's latest franchise PUBG New State. The officials have kept mum about the global release date until now but a recent leak from Twitter shows that Krafton might announce the release date of PUBG New State on October 19th,2021.
PUBG New State has generated a lot of hype from the gaming communities across the world even before its release. As seen from snap shots, the graphics of the game are so realistic that it sets new standards for mobile gaming. The pre-registrations of the futuristic battle-royale game is breaking all records as it has already clocked 40 million pre- registrations and might even cross the 50 million mark within a few days.
PUBG New State release date to be announced on October 19th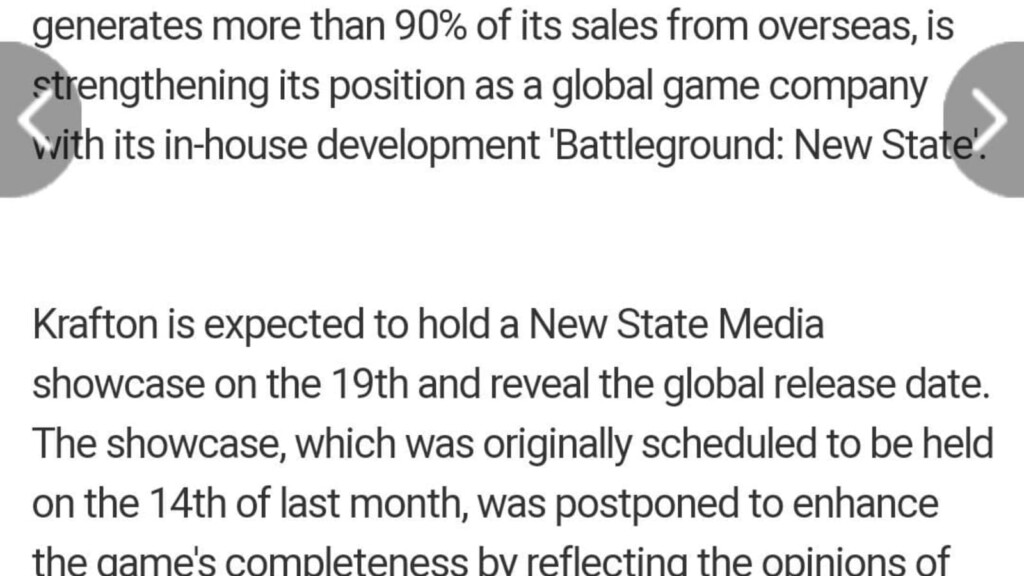 It has been revealed from a Korean website which discussed about the new works of 3 big game companies that Krafton Inc, the developer and publisher of PUBG New State might hold a media showcase for PUBG New State on 19th this month to officially announce the release date of PUBG New State. Players can click here to read the full article.
Related: Genshin Impact beats PUBG Mobile to become the top grossing mobile game in September 2021
It has also been revealed that the media showcase was scheduled to be held on 14th September,2021 but the event was postponed as the developers wished to improve some aspects of the game. The developers have considered the opinions of several players after the second Alpha Test was conducted and it is expected that the officials will live up to the expectations of the players.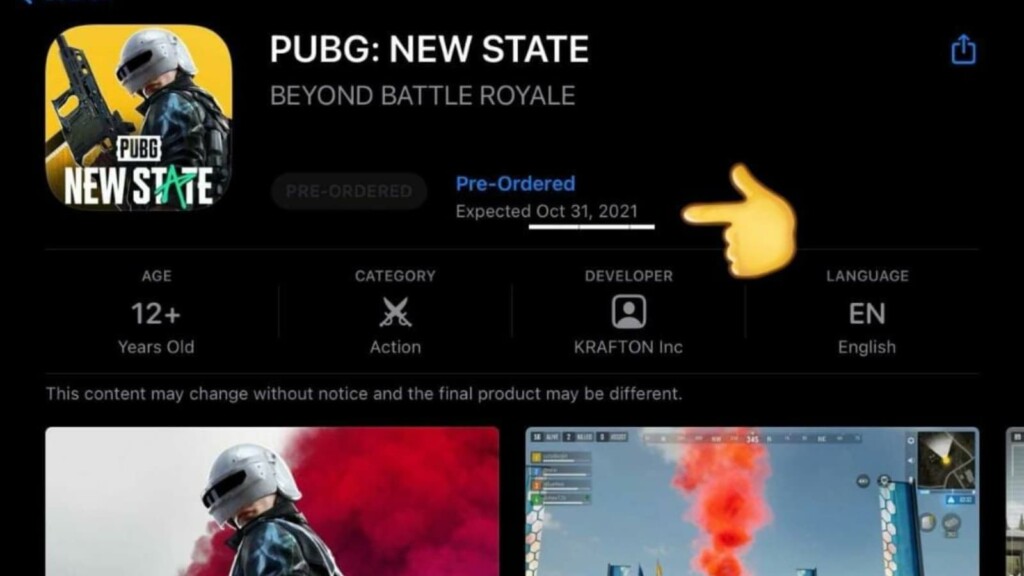 It was previously speculated that PUBG New State will be released on 8th October,2021 as this date had appeared on App Store. However, much to the disappointment of the players, the expected release date on App Store was changed to October 31st. As the recent leak suggests that the conference held by Krafton will announce the release date on 19th this month, there are high chances that PUBG New State will see its release on 31st October,2021.
Krafton had opened the pre-registrations in India on 1st September,2021. Ever since that, the game has seen an increasing number of pre-registrations. If you still haven't pre-registered for the game, then we suggest you to do it as soon as possible, as Krafton is giving away a free permanent vehicle skin.
Also Read: PUBG Mobile Pro League (PMPL) SEA Championship Season 4: Teams, schedule and more