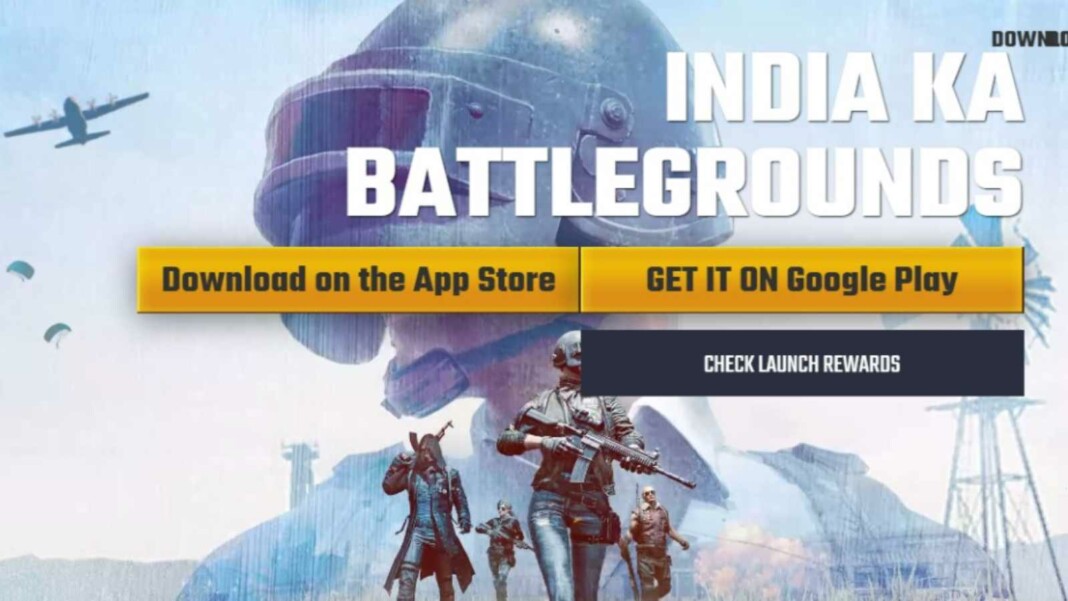 As the much awaited release i.e. BGMI for iOS is here, players are curious to know the requirements of their iOS devices so that they can download and play Battlegrounds Mobile India. Krafton has recently shared a post where it informs us the iOS requirements.
Battlegrounds Mobile India was released for Android devices on 2nd July,2021 and before that, Android users were asked to pre-register for the game which will help them to get rewards such as a permanent outfit and a 'celebration expert' title. The pre-registrations alone crossed 20 million mark. iOS users were yearning for the game's release and after 47 days of the game's release on Android devices, Krafton released BGMI for iOS devices.
iOS users do not need to pre-register for the game as the game has been made directly available in App Store but players can redeem the pre-register rewards from the events section.
BGMI for iOS: Minimum requirements for iOS devices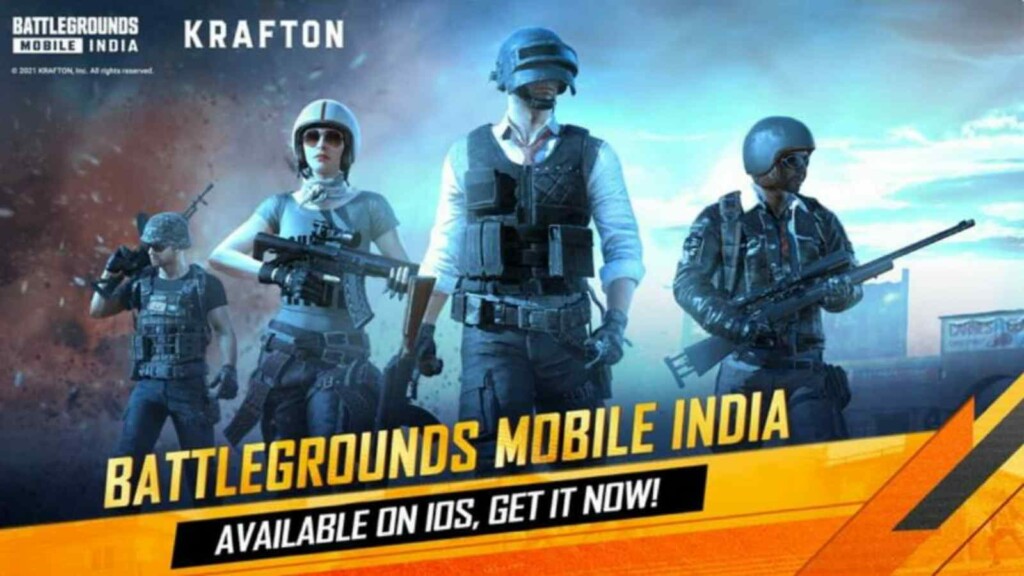 Krafton had posted a small snippet consisting our Indian content creators who looked very enthusiastic after they were finally able to access Battlegrounds Mobile India on their iOS devices. The authentication maintenance has also been completed and iOS users can log in to the game with their Apple ID. However, before downloading the game from App Store players should have a check on the iOS requirements which Krafton informed in their recent post
Related: BGMI for iOS: Krafton releases Battlegrounds Mobile India for iOS devices
The official post read as-
Dear BATTLEGROUNDS MOBILE INDIA fans,
First of all, we would like to express our sincere gratitude to all the fans who have waited and supported the release of iOS version of BATTLEGROUNDS MOBILE INDIA for a long time.
We would like to inform you the minimum requirements for iOS devices that are needed to play smoothly the newly released BATTLEGROUNDS MOBILE INDIA iOS version.
Please check the minimum requirements of the devices and avoid any inconvenience in playing the game.
Requirements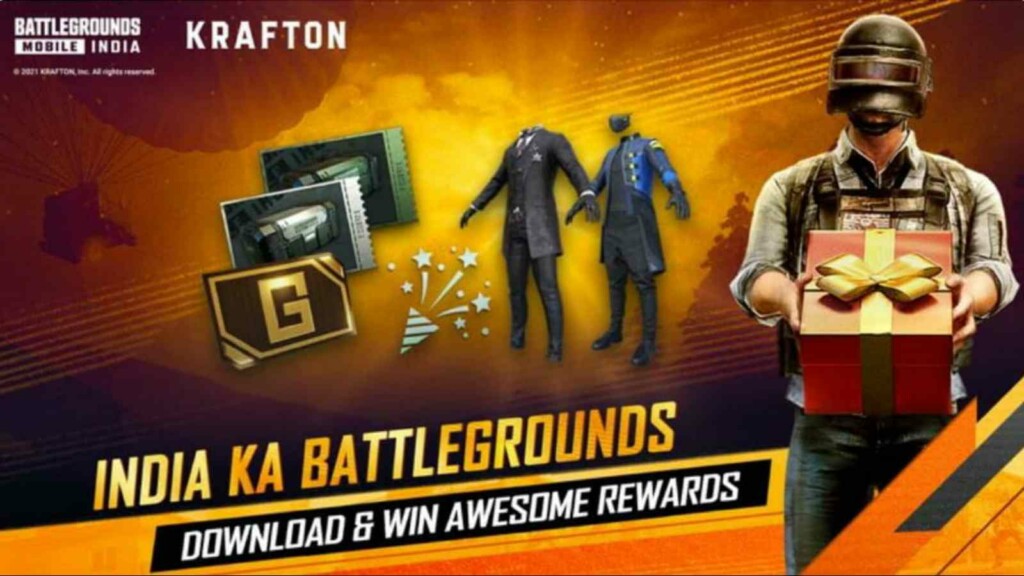 Device: iPhone 6S or above
OS: iOS 9.0 or higher
RAM: 2GB at minimum
The file size of the game is 1.9 GB, however players might require some more space in their devices as they need to download different maps and resource packs which will take extra space in their device.
How to download?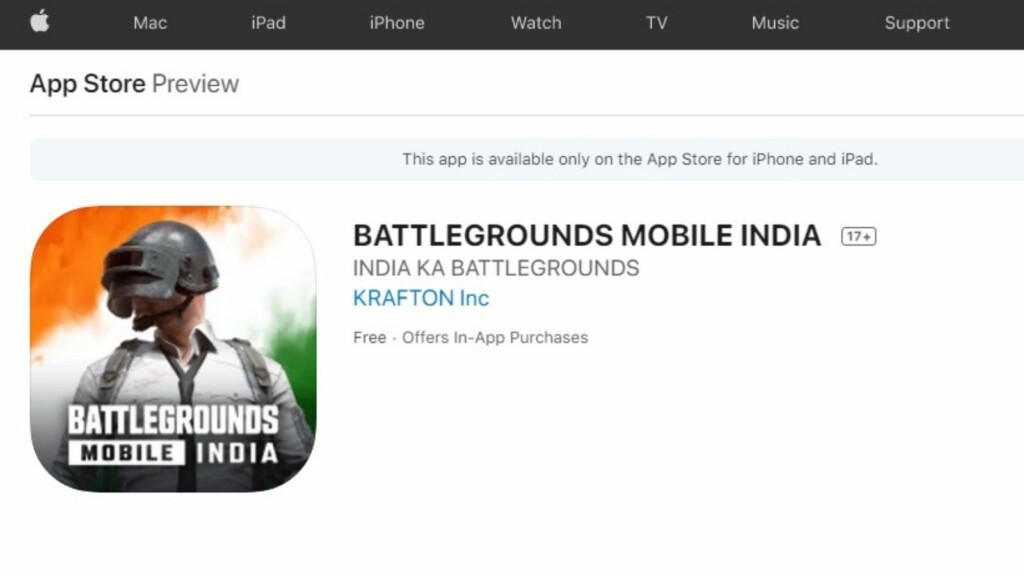 As BGMI has been released for iOS devices, players can also register for BGMI India Series 2021. The registrations have been extended and as of 16th August, 2021 Krafton has recorded 540,000 registrations. The stream schedule for the tournament will be released shortly after the registration period ends.
The 'India Ka Battlegrounds Gift' like the Supply and classic Crate Coupons along with the Constable Set can be redeemed separately from the Event Center. BATTLEGROUNDS MOBILE INDIA had hit the milestone of 50M downloads on 16th August,2021 and Krafton had given out numerous rewards in celebration including the permanent Galaxy Messenger Set, which is the third set of rewards waiting for fans playing on iOS. They can also receive the rewards of BGMI Independence Day Mahotsav Event.
Also Read: Krafton addresses BGMI twitter login failed issue