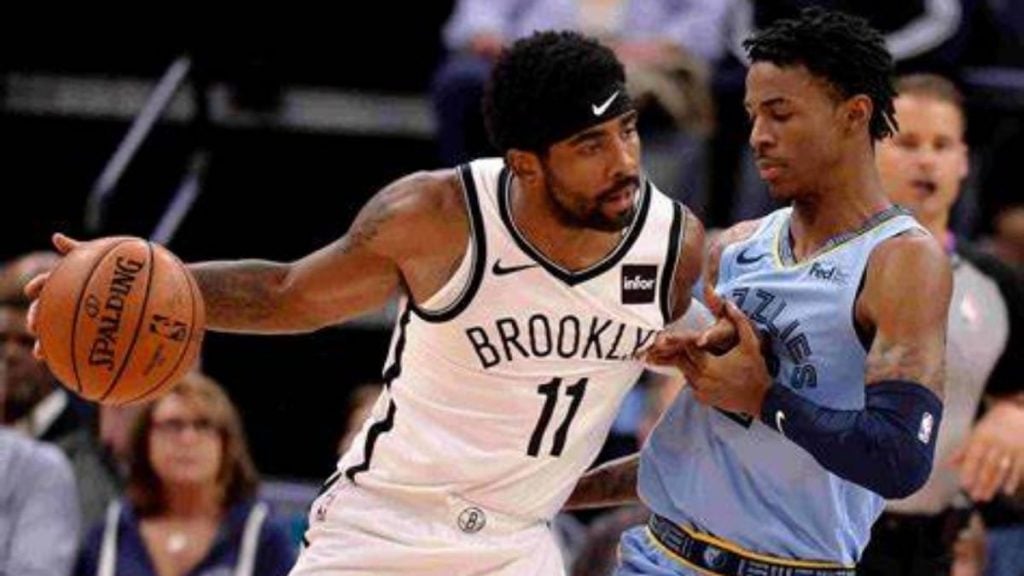 Kyrie Irving led the Kevin Durant-less Brooklyn Nets to a dominating victory over the Utah Jazz. The Nets never trailed in the game. Kyrie Irving scored 20 of his 29 points in the first half of the game. He scored 18 of those in the first quarter, which made him the third-most player to score that tally in the first quarter itself. Also, Irving had as many as 20 points in the first half for the 5th time this season. 
Taking about the Utah Jazz, they were led by their marquee player Donovan Mitchell, who scored 31 points. Jordan Clarkson came from the bench to score 12, whereas Rudy Gobert managed to score only 10. Irving was helped significantly by Caris LeVert and Jarrett Allen. The latter recorded his third double-double of the season scoring 19 points and 18 rebounds. LeVert went onto score another impressive tally of 24 points.
Kyrie Irving scores 29 to lead Nets to 4th season victory
The Nets did not let up in the second half as they cruised to their fourth win in eight games this season. A sequence in the final 1:34 of the third quarter all but put the game away. It began with an Allen alley-oop dunk off a feed by LeVert, followed by a jumper by LeVert, a breakaway layup for the Nets' sixth man, and Brooklyn's young big man buzzer-beating put back. In that stretch, Brooklyn extended its lead from 92-70 to 98-73.
Lastly Nets' marquee player, Kevin Durant, who was replaced in the starting line-up by Taurean Prince, is averaging 28.2 points, which leads the Nets and ranks fifth in the NBA. He is also averaging seven rebounds and 4.8 assists, and had played in six of Brooklyn's first seven games after missing all of 2019-20 recuperating from a ruptured right Achilles tendon. 
Also Read: Jayson Tatum and Jaylen Brown almost imitate Larry Bird and Kevin…