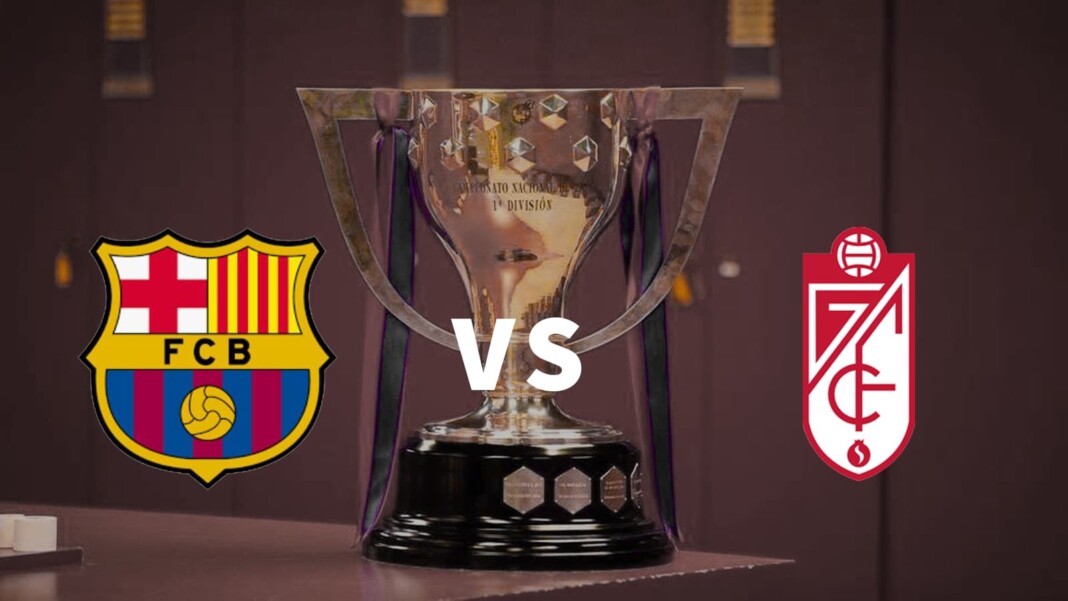 Barcelona played out a disappointing 1-1 draw against Granada in the La Liga at the Camp Nou in Barcelona on Monday. Granada went ahead with a header from Domingos Duarte before Ronald Araujo managed to head a header home late in the game to salvage a point for Catalans.
Let us have a brief look at how each of the two teams performed:
FC Barcelona
Marc-Andre Ter Stegen (6/10): Ter-Stegen made some decent saves for Barcelona but was spotted to be highly unsettling and inconsistent at the back with his selection of saves.
Alejandro Balde (7/10): Balde had a decent first half before he was subbed off early due to injury concerns
Ronald Araujo (10/10): Araujo, arguably, had the best game of his career so far. He connected a lot of headers from crosses and scored the equaliser for Barcelona late in the second half. He also was a leader at the back for Barcelona and never looked unsettled. Perfect game.
Eric Garcia (6/10): Garcia was inconsistent and slow in dealing with loose balls inside the Barcelona box.
Sergino Dest (7/10): Dest made some darting runs down the wings in attack but was below par in defensive roles.
Frenkie de Jong (7/10): De Jong had a decent game for Barcelona and was the centre of several chances created. However, it is to be noted that it was his failed man marking which led to Barcelona conceding the goal.
Sergio Busquets © (7/10): Busquets was the midfield lynchpin for his side but slowed down Barcelona on occasions with his patient style of play.
Sergi Roberto (7/10): Roberto was decent defensively but never looked comfortable on the offensive role.
Philippe Coutinho (6/10): Coutinho had some shots from distance but all of them were well wide. He also was not much effective with his passing for Barcelona.
Memphis Depay (8/10): Depay created some openings for Barcelona but lacked support to crack open the Granada defence.
Yusuf Demir (8/10): Demit had a great game for Barcelona. He quick runs caused problems for Granada down the middle.
Substitutes
Gerard Pique (7/10): Pique was stationed as a striker and was a constant threat for Granada in the last few minutes of the game.
Oscar Mingueza (7/10): Mingueza stabilised the Barcelona defense with his patient defending and had a decent 90 minutes.
Riqui Puig (N/A)
Gavi (7/10): Gavi's cross from the right found Araujo for the goal. He had a decent few minutes on the clock.
Luuk de Jong (5/10): De Jong missed simple headers and was out of touch for the period he was on the pitch for Barcelona.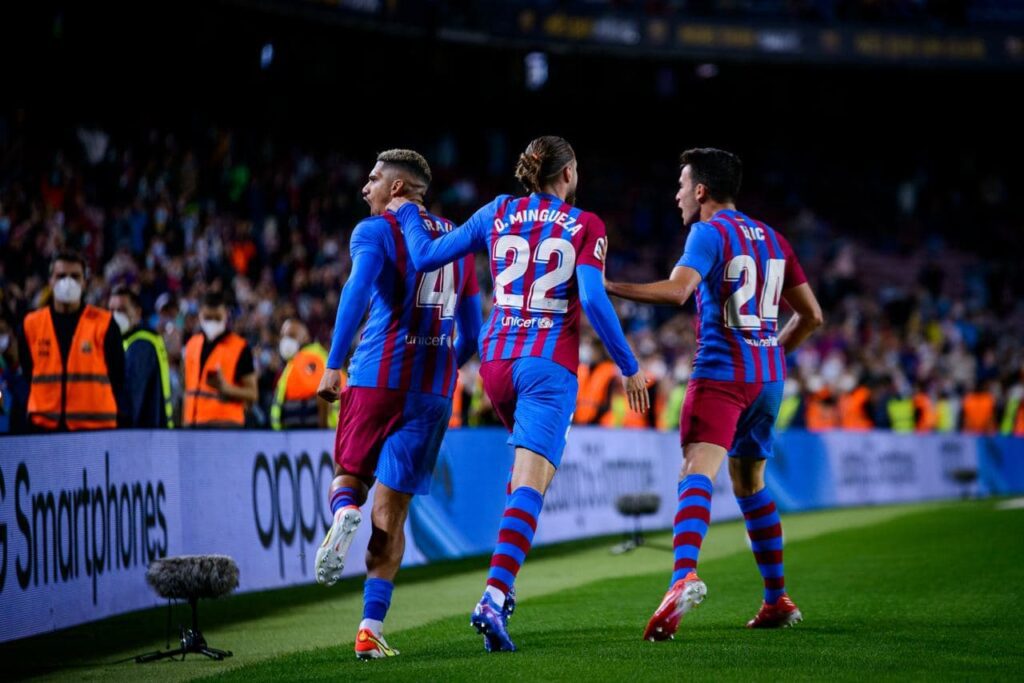 Granada
Luis Maximino (8/10): Maximino made some outstanding saves to keep Granada in the game including an acrobatic effort to deny Araujo between the sticks.
Quini (6/10): Quini supported his side in attack but was inconsistent with his defensive duties.
Domingos Duarte (9/10): Duarte scored the opening goal with a header and was a towering presence at the back against Barcelona.
Luis Abram (6/10): Abraham partnered with Duarte at the back and was struggling to keep up with Barcelona in the second half.
Sergio Escudero (7/10): Escudero was instrumental in Granada's attack and was the one who found Duarte with his cross from the right for Granada's goal against Barcelona.
Monchu (6/10): Monchu was useful in the first half with his sublime passing but was out of touch in the second half.
Luis Milla (7/10): Milla dictated the midfield for Granada and was on top form in the first half. However, he took more of a secondary role in the second-half.
Yan Eteki (N/A): Yeteki was subbed off early due to a hamstring injury.
Antonio Puertas (6/10): Puertas was a constant threat for the Catalans with his inside runs and had a decent game.
Jorge Molina (7/10): Molina had some chances on goal but was mostly isolated upfront against Barcelona.
Darwin Machis (8/10): Machis was on the top of his game due to his pacey moves up the pitch which caused all sorts of problems for Barcelona, especially in the first half.
Substitutes
Luis Javier Suarez (7/10): Suarez assisted Granada to hold on to the ball a lot more in the second half.
Angel Montoro (6/10): Montoro was not that effective as expected for Granada.
Carlos Neva (6/10): Carlos Neva was much more defensive that Escudero and did a decent job.
German Sanchez (N/A)
Maxime Gonalons (N/A)
ALSO READ | Serie A: Juventus vs AC Milan Player Ratings as both teams settle for a point in a high profile clash